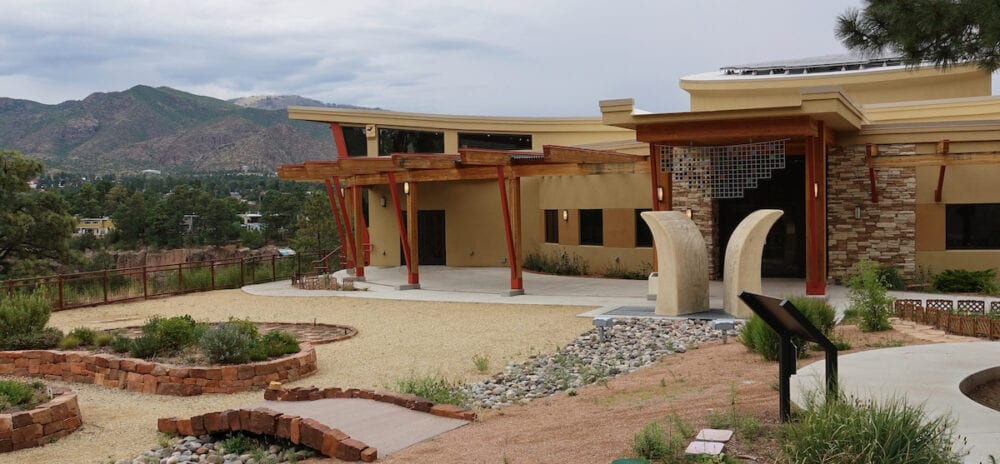 UPDATE: The Los Alamos Nature Center will be closed starting on Monday, March 16. Please read the full statement from Los Alamos County here.
The Pajarito Environmental Education Center is dedicated to keeping our visitors, volunteers, and staff healthy and safe. Due to recent guidelines from the New Mexico Department of Health regarding COVID-19, we are making changes to our operating policies and canceling all large events for the time being.
Current Event Cancelations:
Tonight's scheduled Universe in Six Strings concert has been canceled for the safety of our guests. If you have already purchased tickets, we are happy to issue you a refund, provide a credit to your account, or apply your purchase as a tax-deductible donation.
Nature Playtime will follow the cancellation schedule of New Mexico public schools. We will restart the program when schools re-open.
The Los Alamos County Parks, Recreation, and Open Space takeover of the nature center scheduled for Tuesday, March 17 has been canceled.
The Fly Fishing Film Tour scheduled for Thursday, April 2 has been postponed. We will update our community once a new date has been selected for this event.
Other Updates:
The status of our other upcoming events is currently being determined. We are waiting for additional guidance from Los Alamos County and the New Mexico Department of Health. Please check our website for the most up-to-date information. We will update our events page to note if our programs are canceled.
Currently, the Los Alamos Nature Center is still open to the public during our normal operating hours. We are making a dedicated effort to disinfect surfaces and toys in the building. We have limited the type and number of toys available in our Children's Play Area for the time being. Please practice healthy habits while visiting the nature center and stay home if you or a member of your family is feeling sick.
Fortunately, now is a time when we can still get outside and enjoy the trails and our backyards! Since we are still open, we encourage you to pick up a Passport to the Pajarito Plateau and hike our trails. All three passports are still in stock. If you don't feel comfortable visiting the nature center, take pictures with the rubbings or use a piece of paper from home instead.
PEEC staff members are developing plans to offer more content online to encourage our community to continue to enjoy and learn about nature during this time. Check peecnature.org for updates.
Thank you for your understanding and cooperation in keeping our wonderful community safe! Please check our website for additional communications and updates as they become available.
Keep In Touch
Our office is still open! Call us during our open hours at 505-662-0460 or email center@peecnature.org to speak with a staff member.