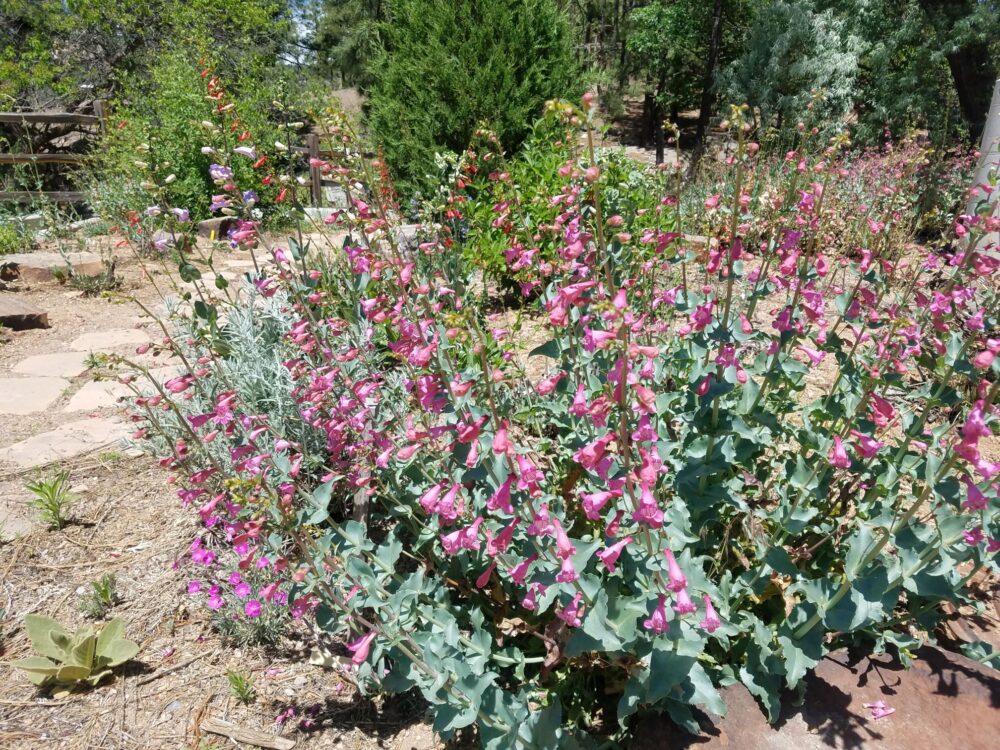 May 25, 2020
By Katherine Bruell, Executive Director
I wanted to give an update on what PEEC is planning for the coming months. These days, planning for anything more than the day ahead seems a little foolhardy, but at the same time, we need to be ready to follow new state and county orders whenever they are made. At this time, we don't know when the governor will allow museums to reopen. With that in mind, we've made tentative plans for how we would reopen the Los Alamos Nature Center if we were allowed/asked to reopen while conditions are more or less the same as they are now.
As always, the safety of our visitors, volunteers, and staff members is our number one priority and primary focus as we consider what reopening could look like.
If we reopen while social distancing is still recommended, we will probably do so on a ticketed entry basis. This means that your family/group would sign up ahead of time for a slot during the day you want to visit. Only one family/group would be in the nature center at a time, since we're too small to allow for easy social distancing. Each slot would be around 45 minutes, with time in between for staff to clean any areas that people usually touch — door handles, buttons, etc. We'd give your group clean toys to play with or items to look at under the microscope, and when you are done with them we'd set them aside to be disinfected before another group used them another day. We will most likely have to have a plexiglass shield around the docent desk, but please know that we'll still be very happy to see you!
Since all of this scheduling and cleaning will take up a lot of staff time, we will likely be open shorter hours than normal. We'll be sure to have weekend and evening hours available, so that whatever your schedule is, you can still come and visit. If your family or group would like to use the nature center outside of those hours, you could arrange for a building rental, as long as you adhere to whatever group size limits are in effect at the time.
We're also thinking about how to adapt our programming for social distancing. As long as theaters remain closed, so will our planetarium. We've been getting large audiences for our astronomy shows and other talks on Zoom, so will likely continue those even after theaters are allowed to open, if there still strict guidelines about how many people can be in the planetarium. We're working on starting up small group summer camps, following the state's guidelines for summer programs for children. For now, most of our program planning is going into virtual events, but as group size restrictions diminish, it's possible we could have more in-person programs later in the summer or early in the fall.
Thank you to all of our donors and members who are making it possible for us to do the extra work that the pandemic is necessitating. You know that time spent in nature improves our mental and physical health, and now, more than ever, provides a respite from stress. Thank you for giving this gift to our community.