The Pajarito Environmental Education Center is operated by a Board of Directors, staff members, and devoted volunteers. Learn more about the staff and board members below. To contact us, please use the e-mail addresses below or the Contact page.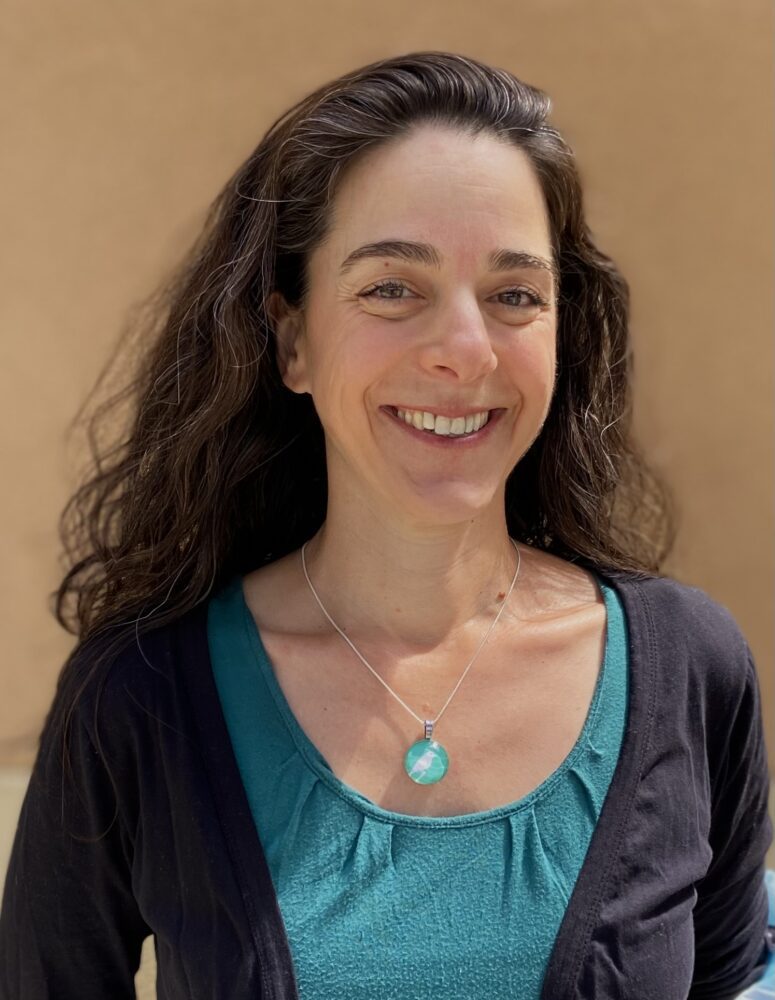 Jillian Rubio
Executive Director
505.662.0460
jillian@peecnature.org
she/her
Jillian comes to Los Alamos by way of Brooklyn, NY and Tucson, AZ, amongst other places. She is an avid explorer, recent nomad, and everyday yogi. Jillian describes herself as, "readily distracted by birds, wildflowers and the beauty of the natural world". Her 20+year career in Environmental Education has included roles such as: Chief Program Officer at NYC Outward Bound Schools; Director of the Prospect Park Audubon Center; Board Member of the North American Association for Environmental Education (NAAEE); and President of the Arizona Association for Environmental Education (AAEE). She holds a BS in Natural Resource Management from the University of Arizona and an MPA in Public Policy and Nonprofit Management and Leadership from the NYU Wagner School of Public Service. Jillian loves to walk slowly through nature, cook elaborate meals, read long books, write short stories, take lots of pictures, and dig in the dirt. She joined the PEEC staff in May of 2022.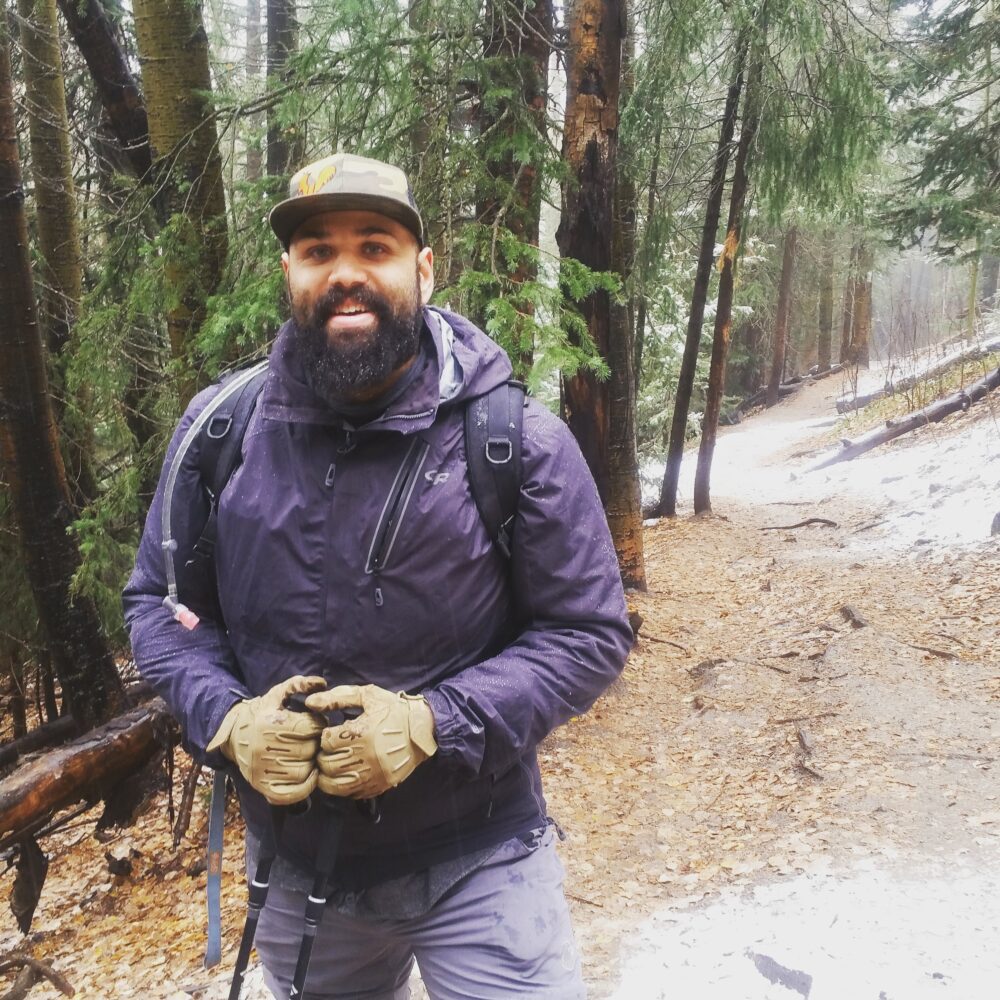 Ryan Ramaker
Visitor's Services Manager
505.662.0460
ryan@peecnature.org
he/him
Born in the beautiful state of Washington, Ryan found his love of nature early. His mother was one of the biggest influences on his passion for learning and respect for nature, helping him to see how connected we all are to the natural world. His interest in hiking, biking, and bushcraft came out of this connection. Ryan moved to Santa Fe, NM, in 2000, and while getting his degree, he stumbled across the world of sustainable technology and restorative agriculture. This discovery has shaped his life. Ryan has taught classes at REI, built an outdoor equipment rental program, and worked to expand and maintain the Española Healing Foods Oasis. "The ability to help people reconnect with the land they live on and visit is why I found my way to PEEC", states Ryan. "I am looking forward to finding my place in such a welcoming space." Ryan started at PEEC in September of 2022.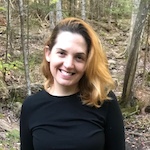 Kristen O'Hara
Director of Programs
505.662.0460
kristen@peecnature.org

Since her early childhood growing up in Santa Fe, NM, Kristen has had an overwhelming curiosity about the natural world. Sparked by her parents' love of gardening and native plants, this curiosity has grown into a burning passion to share the natural world with diverse communities. After receiving a B.S. in Biology at the University of New Mexico, Kristen pursued a career in informal education, creating public programs, teaching school groups, and sharing conservation science with communities throughout the east coast at various nature museums, botanic gardens, and conservation organizations from Maine to Georgia to the Hudson River Valley in New York. Kristen joined the PEEC team in 2020 as the Director of Interpretation and looks forward to creating new exhibits and continuing to craft stellar programs! In her spare time, Kristen loves to hike (she's always on the lookout for herps and pollinators), run, travel, garden, and watch movies.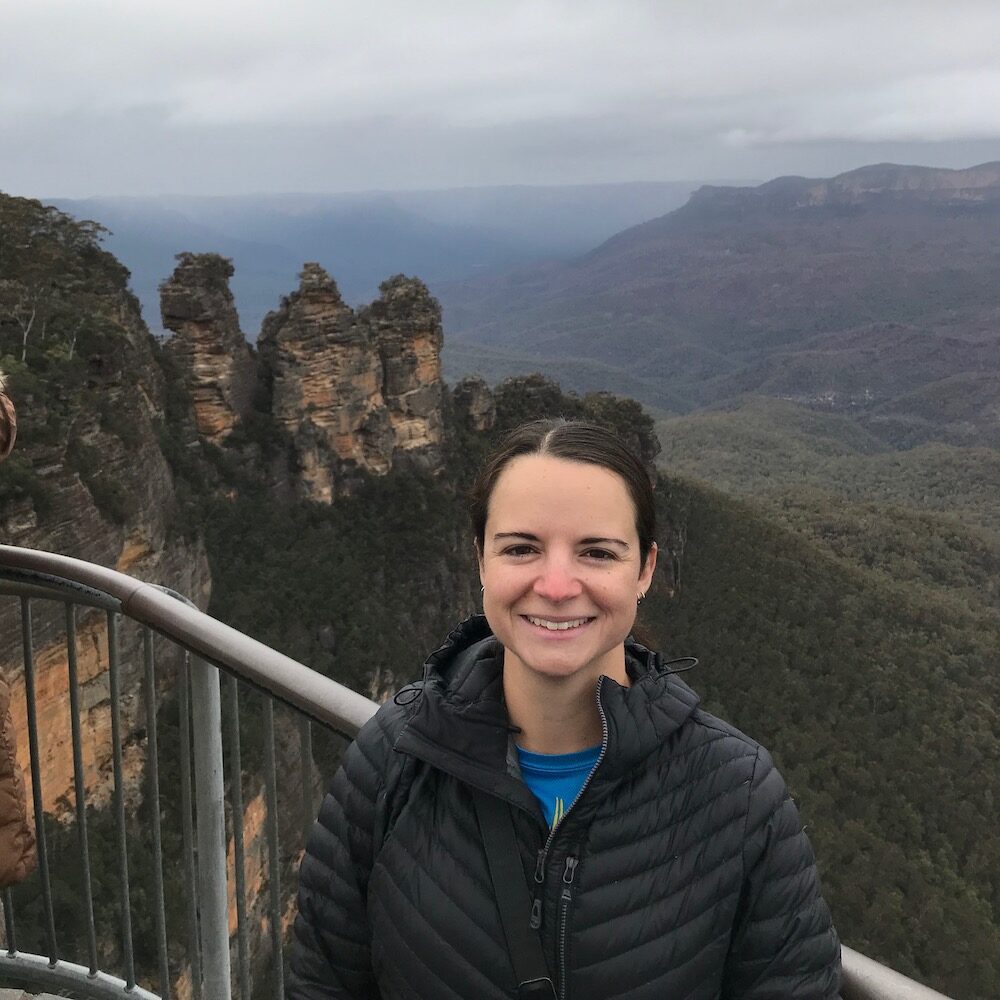 Beth Cortright
Operations Manager
505.662.0460
beth@peecnature.org
she/her

Beth spent most of her childhood running around the creeks and forests in Cincinnati, Ohio. Her parents always stressed the importance of volunteering and environmental protection, and it seems like it stuck. The biology department at the College of Mount St. Joseph was able to harness Beth's outdoorsy nature, infect her with a travel bug, and enable her love of biology. A combination of good memories from visiting family in the southwest and caving expeditions in Carlsbad resulted in Beth moving to White Rock in 2012. She wasted no time getting involved with PEEC, first as a volunteer, then through an Americorps program called Public Allies, and finally joining the staff. Beth loves to get outside and explore and enjoys sharing her enthusiasm for nature, including hiking, caving, camping, and rock climbing.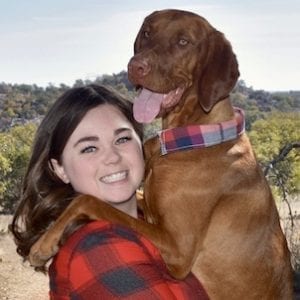 Ashleigh Lusher
Gift Shop & Programs Coordinator
505.662.0460
a.lusher@peecnature.org
she/her

Ashleigh has loved animals for as long as she can remember. Some of her first memories in nature are taking trips with family to Estes Park and Yellowstone. It was while hiking through these beautiful landscapes and seeing the wildlife that lived there that she knew she had found her passion. Ashleigh attended college at Texas A&M University and studied Wildlife Ecology. She also found her love for teaching, minored in education, and student taught in a high school biology class. Prior to graduating, she interned with the Kodiak National Wildlife Refuge in Alaska as an instructor for their outdoor science camp. She enjoys skiing and hiking with her dog, Lincoln. Ashleigh joined the PEEC staff in September 2019.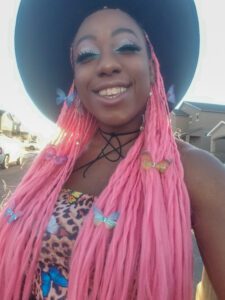 Teianna Mitchell
Marketing Manager
505.662.0460
teianna@peecnature.org
she/her

Growing up in the dusty plains of Lubbock Texas, Teianna has always been in awe of and held great appreciation for the visual beauty around her. Even as a young child, she constantly drew inspiration from nature for her art and other creative endeavors. She later used this inspiration to break into the world of graphic design by designing merch and album covers for the local music scene in Lubbock. Her passion for creativity, interest in technology, and drive to connect with people eventually earned her a BFA in Media Arts from New Mexico Highlands University. Prior to graduating, Teianna participated in many internships including building a virtual tour of the El Rancho de las Golondrinas historical living museum and a web development internship with the New Mexico Heritage Preservation Alliance. In her free time, Teianna enjoys making art, being outside in the beautiful New Mexico scenery, cooking delicious (and diabetic friendly) meals, and having funky hair colors. She joined the PEEC staff in March 2022.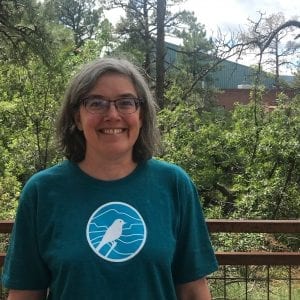 Elizabeth Watts
Educator & Planetarium Manager
505.662.0460
elizabeth@peecnature.org

Elizabeth has been camping and hiking basically her entire life. Growing up, every summer was spent camping across the country with her family. She still remembers her first visit to New Mexico 35 years ago where she earned her Bandelier Junior Ranger Badge and ate a tortilla burger in Taos. She has been involved in informal science education since volunteering at a hands-on science museum as a teenager and continued that work in college and graduate school. Elizabeth earned a B.S. in Physics at Birmingham-Southern College and an M.A. and Ph.D. in Physics at the University of Texas at Austin. She moved to Los Alamos in 1999 and loves that she can be hiking on a trail within 5 minutes anywhere in town. While staying home with her young kids, she enjoyed bringing them to many of PEEC's programs and is excited to be able to work here to help more children learn about the great area we live in. Elizabeth joined PEEC's staff in August 2018.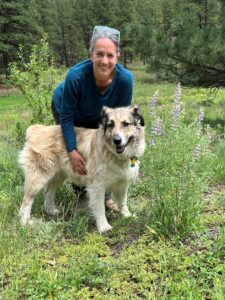 Beth Sanchez
Lead Educator and Curriculum Designer
505.662.0460
beths@peecnature.org
Beth grew up in Northern New Mexico. Her earliest outdoor experiences came from toiling in the family garden, pushing cattle from pasture to pasture in the Carson National Forest, and dare-devil swimming in a nearby reach of the Rio Grande. In high school she attended New Mexico Forestry Camp, where her eyes opened to the possibility of tying her love of nature to a career choice. She went on to get a biology degree at the University of New Mexico and Humboldt State. After applying her degree as a fisheries biologist for the Forest Service in the Pacific Northwest, Beth realized her love of the outdoors and protecting natural places was tied to how people fit into the landscape. With that mindset, she joined the Peace Corps as a permaculture volunteer, where she worked in eastern Panama to connect people with sustainable farming practices. After the Peace Corps she returned to New Mexico, where she melded the social and natural worlds with her work at two non-profit environmental education organizations, the "Rivers and Birds" watershed program and the "Mesa Prieta Petroglyph" recording project. From there, Beth became an educator in New Mexico public schools, working for 10 years as a classroom teacher. Her dream has always been to share experiences with children so they can learn to love and respect nature, she started that dream at PEEC in August of 2022.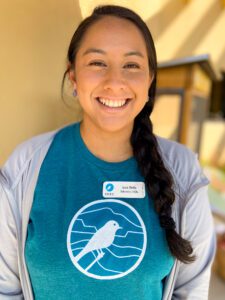 Izza Bello
Early Childhood Educator
505.662.0460
izza@pajaritoeec.org
Born in a rural part of Chiapas, Mexico then growing up in the inner city of Los Angeles, Izza always felt calm nearest to the few trees that were around. It was not until she went on her first hike, at the age of 21 that she finally felt like she belonged. "Now, I see pictures of where I was born and it makes sense, I was a fish living out of water; I belong in the woods". As the first in her family to graduate high school and go to college, she is currently enrolled at UNM for Special Education with a Spanish Endorsement. Her soul's mission is to make the outdoors accessible to everyone. Izza loves the educational opportunities that PEEC creates for students, and fell in love with PEEC when she first moved to New Mexico in 2018, accompanying her then two-year-old son to Nature Playtime. She is very excited that she is now the one who will be teaching this program she loves so much. Izza enjoys hiking, camping, and rock climbing with her son, partner, and two pups. In her spare time she has begun wood carving and wood printing and is excited about making art once more. She started working at PEEC in October 2023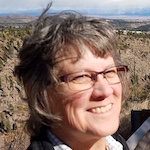 Linda Zwick
Board President
Growing up in Pojoaque, Linda came to know the Española Valley, Los Alamos, and Santa Fe well. Early years spent hiking, swimming, skiing, and exploring on horseback with her sister and brother gave Linda a deep appreciation of northern New Mexico's natural and human ecologies, histories, and prehistories. Being a child of an elementary school teacher mother and engineer father taught her the value of life-long learning. As an adult, Linda has continued to enjoy the outdoors with her husband and many friends, backpacking, rafting/canoeing/kayaking, hiking, and skiing while living in Colorado and Utah and since she has returned to northern New Mexico to stay. Board member since October 2018.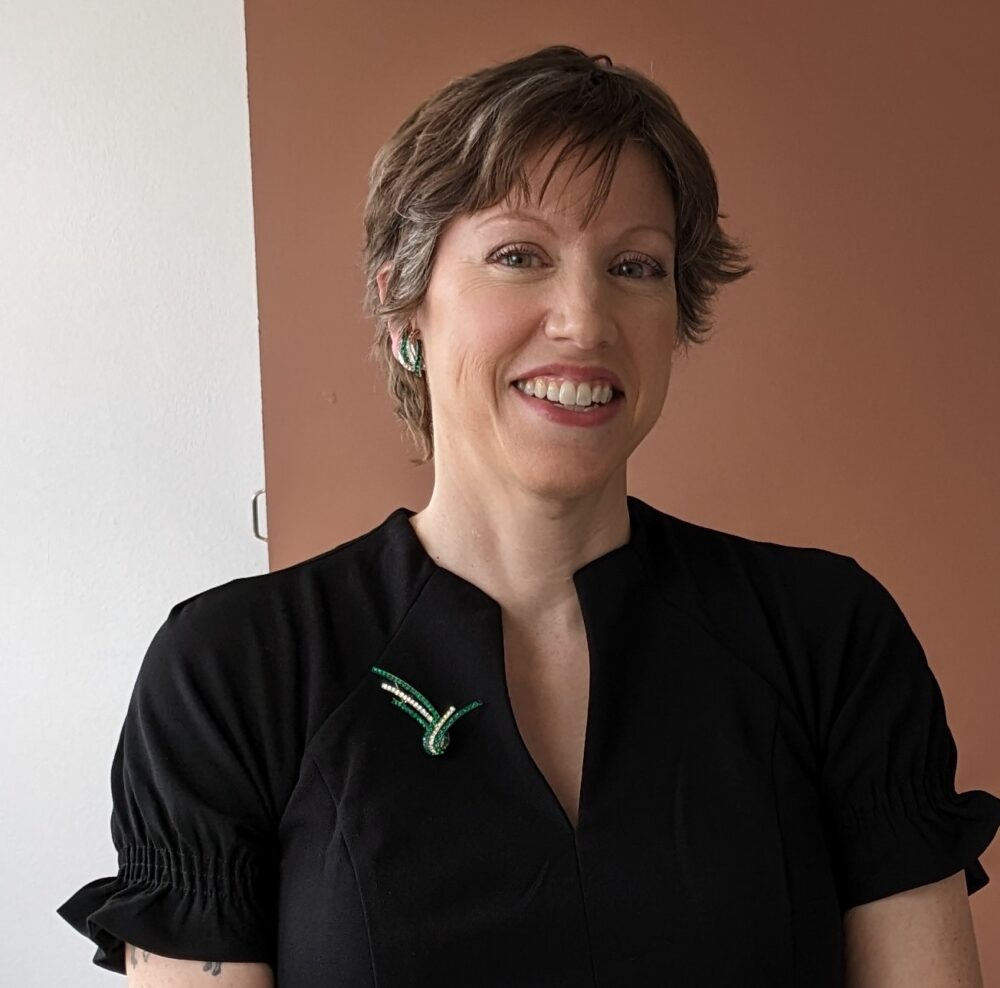 Shelly Wiemann
Board Vice President
Shelly Wiemann was raised in North Dakota. As a young person, she spent her summers on Lake of the Woods in Northern Minnesota/Ontario Canada. It was here that she developed an interest in hiking, birding and wildflower identification. She resided in the Minneapolis/St. Paul area for 14 years attending college and working. She graduated from the University of Minnesota with Master's and Bachelor's degrees in Psychology, summa cum laude. Shelly relocated to New Mexico in 2011 and has lived in Los Alamos for over 5 years. She loves hiking, skiing, and swimming. While living in NM, she developed a passion for archeology, and has volunteered with both the Mesa Prieta and the SFNF Site Steward Programs. She currently volunteers at Bandelier with Site Watch as a site steward. Shelly is a licensed investment manager, Registered Principal and CERTIFIED FINANCIAL PLANNER™ Professional. She established her private wealth practice Wiemann Wealth, in 2020, after several years working at Edward Jones and Northwestern Mutual. Shelly enjoys spending quality time with her friends and family, and enjoys fine dining, international travel and enjoying live music. Board member since November 2020.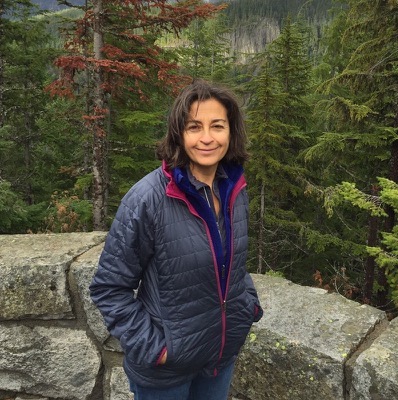 Janet Griego
Board Secretary
Janet Griego is originally from Dixon, a rural Northern New Mexico community. Her father shared his love of the outdoors with his family, taking them camping, hiking, and fishing, all the while instilling a deep regard for nature and the environment. After graduating from the University of New Mexico School of Medicine, Janet completed a residency at the UNM Department of Pathology followed by a fellowship at MD Anderson Cancer Center in Texas. In 1995, she and her family moved to Los Alamos where her husband worked for Los Alamos National Laboratory. Janet joined Pathology Associates of Albuquerque, working in Albuquerque and Española as a surgical pathologist and Medical Director. Retiring after 20 years of practice, she began volunteering in Los Alamos (including at PEEC) and in neighboring communities. In addition to her volunteer work, Janet enjoys running, gardening, hiking, and baking. Board member since October 2021.
Bonnie Klamm
Board Treasurer
Bonnie grew up on Whidbey Island, WA where the ocean was her backyard to play in. She has always had a love for wildlife and passion for understanding the natural world. Bonnie earned her bachelors degree in earth and planetary science from the University of New Mexico, and PhD in chemistry from Florida State University. She came back to New Mexico to work at the Los Alamos National Laboratory and enjoys rock hounding and fossil collecting in her spare time. Bonnie came to PEEC as a volunteer in summer of 2021, and joined the Board in October 2022.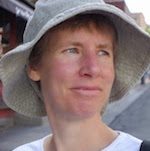 Jennifer Macke
Board Member
Jennifer grew up playing in the woods of Ohio and took particular interest in ponds, creeks, and anywhere she could get her good clothes muddy. She studied biology in college, and later received a master's degree in molecular biology. She is currently employed at LANL where she curates data and DNA sequences for the HIV Database and Covid Pipeline projects. Since starting as a PEEC volunteer in 2007, she has served in a variety of roles, including animal curator and webmaster. She continues to play in ponds and creeks, and PEEC continues to be a place where she enjoys her interests in aquariums, terrariums, earthworms, and amphibians. Board Member 2007-2015 and rejoined in January 2018.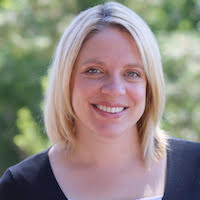 Elizabeth Allen
Board Member
she/her

Elizabeth is originally from Utah but has lived in Idaho, California and New Mexico (although she prefers New Mexico). She graduated from Brigham Young University (Provo) with a BA in International Politics and a minor in International Development. Elizabeth received her J.D. from Pepperdine School of Law (Malibu, California). She has worked as a prosecutor, a defense attorney, and has managed her own law firm since 2011. After moving to Los Alamos in 2014, Elizabeth worked as a coordinator for the Juvenile Justice Advisory Board and then the Los Alamos Teen Court program. She has often gravitated toward mentoring and representing youth during her career, whether representing foster children in child protection court, advocating for children with disabilities or volunteering at the Los Alamos Teen Center. Elizabeth teaches Business Law and Criminal Law at UNM-LA. She is married to Los Alamos Golf Course Superintendent Matthew Allen and they have three children (8, 6, 2) who ask to go to PEEC on a weekly basis to look at the fish and build forts.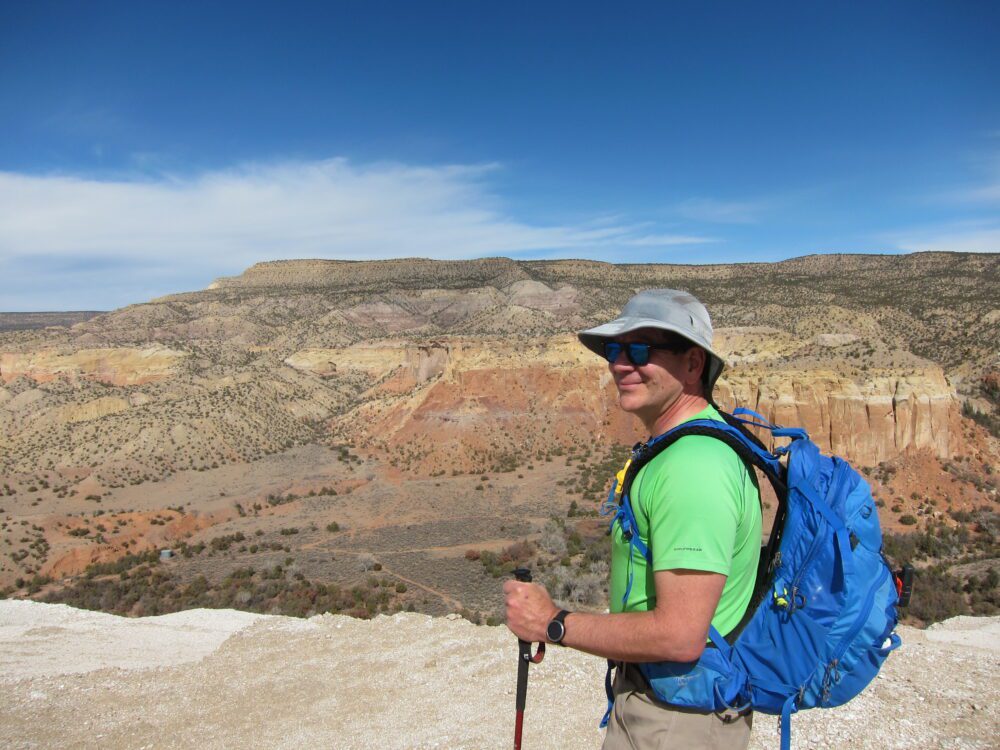 Ed Santiago
Board Member
Puerto Rico is known for its spectacular beaches. Ed Santiago, orthogonally inclined from an early age, always preferred its mountains. One late-twentieth-century day, on a backpacking trip in the Jemez Mountains, he got a funny sensation: this… feels… like… home. A few short years later, it was. His drift into PEEC's orbit was at first gradual, through friends and classes and Earth Days, and has grown more stable over time. Ed spends weekdays writing Open Source software; evenings and weekends are for cooking, rock climbing, hiking or reading or crosswords or sharing. Or all of the above. Board member since October 2022.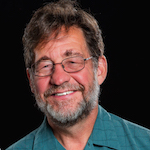 Galen Gisler
Board Member
Galen Gisler was born under the dark and starry skies of eastern New Mexico and eventually found his way back to his home state. With a Bachelor's degree in physics and astronomy from Yale University and a Ph.D. in astrophysics from the University of Cambridge (England), Galen went on to postdoctoral positions at the Leiden University Observatory (Netherlands) and Kitt Peak National Observatory (Arizona). He spent two years at the National Radio Astronomy Observatory in Charlottesville, Virginia, where he met his wife Susan. In 1981 he began a 25-year career at the Los Alamos National Laboratory. Galen has been involved in a variety of activities including extragalactic jets, particle beams, plasmas, astronomical transients, adaptive processing, and hydrocode simulations of impact processes and tsunamis. In 2006 he and Susan moved to Norway where Galen held a senior research position at the Center for the Physics of Geological Processes at the University of Oslo. They returned to Los Alamos in late 2012 to enjoy the mountains. Galen and Susan have two children: Andy, a systems engineer at Ball Aerospace in Boulder Colorado, and Ellie, an artistic manager at the Caramoor Performing Arts Center in Westchester County New York. In New York they have two grandchildren, Fiona and Rowan, and in Colorado they have a grandson Arden. Board member since October 2019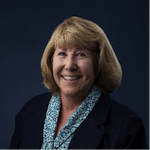 Nan Sauer
Board Member
Nan Sauer came to Los Alamos in December 1986 as a Postdoctoral Fellow at Los Alamos National Laboratory. She and her husband, Jeff, have lived in Los Alamos since that time. Nan is deeply committed to resolving environmental issues and is through her career at LANL and through her personal pursuits focused on environmental education. She is the Senior Director for the Partnerships & Pipeline Office under the Deputy Director for Science, Technology, & Engineering at Los Alamos National Laboratory. Nan has been engaged in a number of Governance Boards for nonprofit organizations. Her most recent position has been as the President and then past President of the Los Alamos Foundation Board. She completed her term in May of 2020. Board member since November 2020.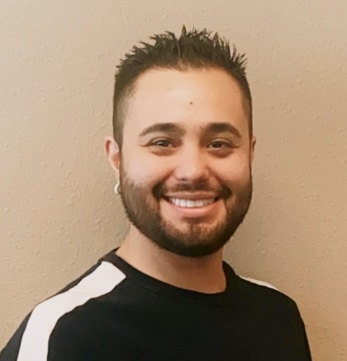 Trey Pereyra
Board Member
Ramiro "Trey" Pereyra is an HR Analyst for Los Alamos County. His public service includes serving on the Parks and Recreation Board and Personnel Board (PSRP) for Los Alamos County. He has served his local union since 2015 and currently is Co-President of the PSRP Employees and State VP of Legislation. He enjoys giving back to his community through volunteering and service. Trey joined the PEEC Board in October 2023.