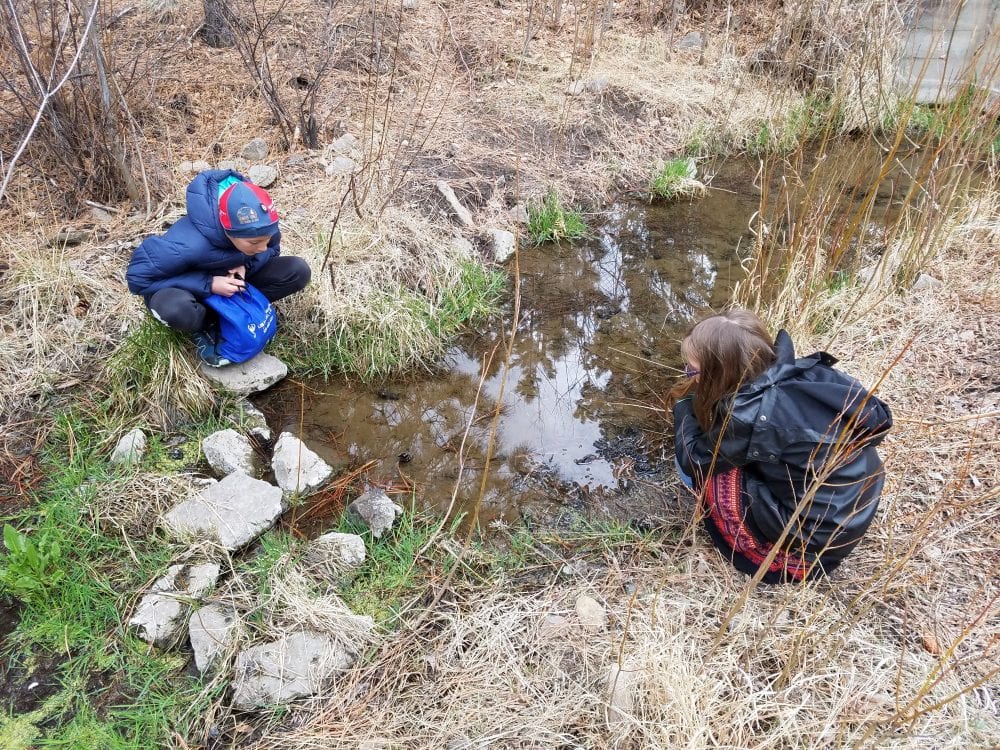 The COVID-19 pandemic has caused us all to rethink education! Explore nature in Northern New Mexico with PEEC's virtual field trips. We plan to regularly release virtual field trips for teachers to use with their classes, homeschoolers, or anyone interested in learning more about nature in Northern New Mexico! Learn more about these offerings and explore our existing virtual field trips here.
If you'd like to learn more about our virtual field trips or would like to schedule a lesson for your class, please email PEEC's Education Programs Director at educator@peecnature.org.
---
Normally, PEEC offers a variety of field trips and classroom visits to enrich your curriculum and familiarize your students with the natural world right here in Los Alamos County. Programs are aligned with standards and taught by experienced environmental educators or subject-matter experts.
Please contact our Education Programs Director for more information about programs relevant to your grade level, or to customize a program.
If you'd like to schedule a homeschool visit, scout visit, or another group program, please find more information and pricing here.
Our Offerings
---
Field Trips to the Nature Center
All regular field trips to the nature center include a planetarium show, a tour of the exhibits, and a hike on nearby trails or time to explore the Nature Play Area. Your students will love building forts outside the nature center, zooming into far away galaxies in the planetarium, exploring the Rotary Treehouse, and meeting our snakes and other critters at their visit to the nature center. We offer programs for students in preschool through 12th grade that can be tailored to meet the unique needs and learning goals of your class and students.
---
In Your Classroom
Let PEEC bring fun and learning to your classroom! Our educators will lead your students in field science activities in your schoolyard. These visits can stand alone or pair with a visit to the nature center. Additionally, through PEEC's partnership with the Los Alamos County Department of Public Utilities, PEEC offers hands-on lessons for students to learn about water and energy. Have something specific in mind? We can arrange for classroom visits by experts in various fields to support your science units.
---
Pricing
1 to 25 students: $100
26 to 50 students: $150
Ask about funding opportunities for public schools.
We cannot accommodate groups larger than 50 at the nature center. Please schedule two visits for groups larger than this. Contact our Education Programs Director Siobhan Niklasson to schedule your next field trip. Please indicate three possible dates for your visit.