Adventure awaits! The Pajarito Plateau offers incredible opportunities for adventures including hiking, backpacking, paddling, biking, climbing, and more. PEEC encourages everybody to get outdoors, no matter how they like to enjoy it! Stop by the nature center to learn more about our outdoor world and to get involved in some fun, outdoor programs.
---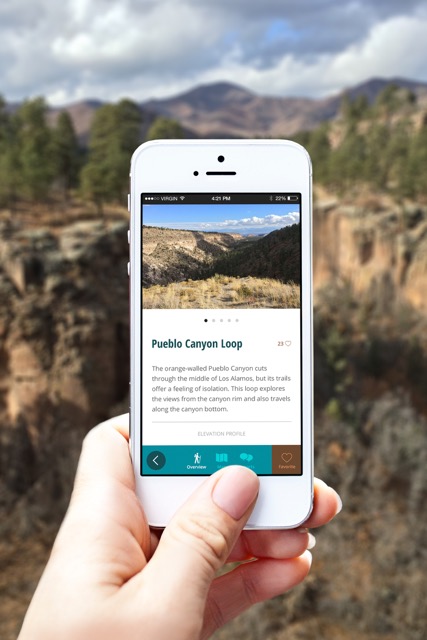 PEEC's trails app allows you to search for a nearby trail that fits your hiking criteria. Looking to hike 2 miles with dogs? How about a snowshoe hike with your kids? This app will tell you your options and exactly where to go. The app profiles dozens of trips in Los Alamos County, Bandelier National Monument, and the Valles Caldera National Preserve.
---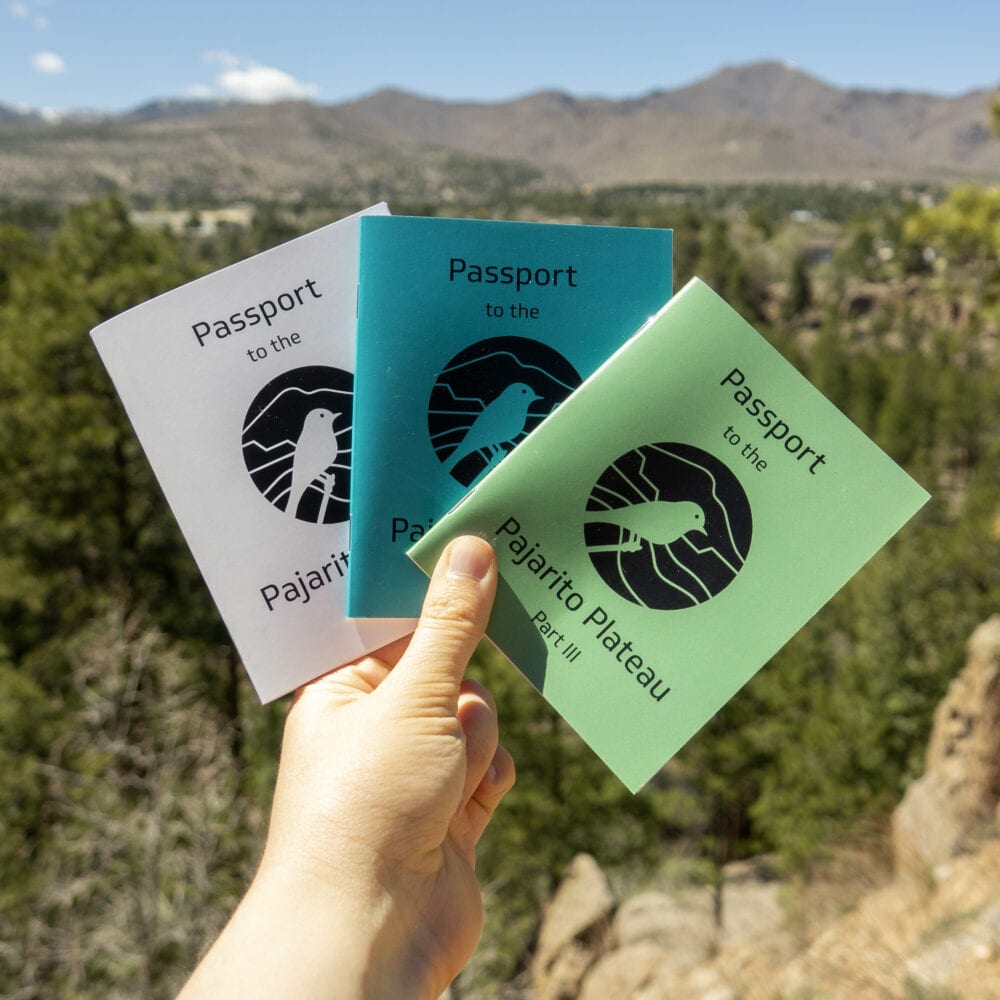 Explore our beautiful trails with our popular Passport program. Los Alamos County, Bandelier, the Valles Caldera, and local Forest Service land all have so many great trails, and now, thanks to support from some generous sponsors, we're giving you a way to discover them.
---
We're taking things to new levels — literally! Expand your adventures beyond the Pajarito Plateau by climbing seven of New Mexico's iconic summits. PEEC is partnering with the Los Alamos Mountaineers to bring you this program. Climb the peaks on your own or join us for a guided hike.