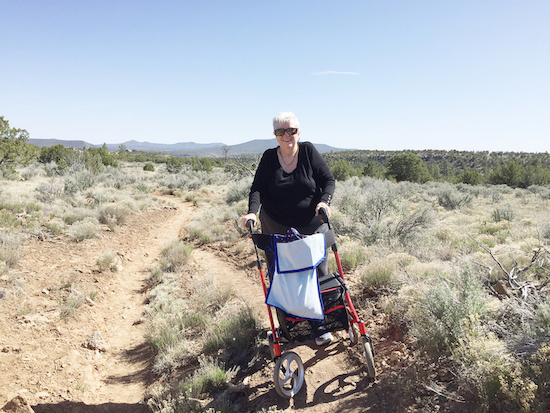 Inspired by the National Audubon Society's "Birdability" project, Discoverability is an effort by the Pajarito Environmental Education Center to understand and document the accessibility of the trails in the Los Alamos area. We decided to call our effort Discoverability because nature lends itself to discovering all sorts of things — including birds, flowers, butterflies, insects, mammals, reptiles, amphibians, and the landscape.
Our committee includes individuals using Rollator Walkers and manually propelled wheelchairs. We hope to connect this project to the other aspects of nature represented on PEEC's website and build a database of our more accessible trails. If you're interested in being involved, submit feedback, or add a trail to our list, please let us know by emailing publicity@peecnature.org.
Learn more about PEEC's Discoverability project in Terry Foxx's article in this edition of our Nature Notes newsletter.
Evaluated Trails & Destinations: