PEEC Interest Groups are e-mail discussion groups for PEEC members interested in discussions with others with similar interests. Whether you enjoy birding, butterfly watching, observing wild plants, or other nature discoveries, there is a group for you!
Any member may send messages that all members of the group will receive. The lists are maintained on Google Groups, but it isn't necessary to have a Google account to join. If you have any difficulty subscribing or unsubscribing, please contact us for assistance.
PEEC Birders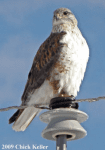 PEEC Birders discuss local birds and plan outings. You don't have to be an expert to join, this is a group for local birders of all knowledge levels!
Moderators: Mouser Williams, Bob Walker
PEEC Butterfly Watchers
The butterfly watchers group shares sightings and photos of local butterflies – and occasionally the stray moth!
Moderators: Selvi Viswanathan, Mouser Williams
PEEC Wild Plants
The wild plants group shares native plant sightings, and helps with identification of unknown plants and flowers.
Moderators: Terry Foxx, Mouser Williams
PEEC Naturalists
The naturalists group shares information about local nature not covered by the other groups: insects, reptiles, geology, astronomy, you name it!
Moderators: Akkana Peck, Jennifer Macke
---
Policy on Interest Groups
PEEC has established e-mail interest groups so that community members can easily share information with a specific group of people.
PEEC interest groups are moderated by volunteers who spend considerable time establishing and moderating the group as well as answering questions and planning events, such as bird walks.
PEEC sets up these groups through volunteer and paid effort. Without PEEC these groups would not exist, so we request that group members support PEEC by becoming PEEC members. Learn more about membership benefits.
Since PEEC's mission is to connect people with the natural world, we also welcome people who wish to join an interest group but cannot support PEEC financially at this time.