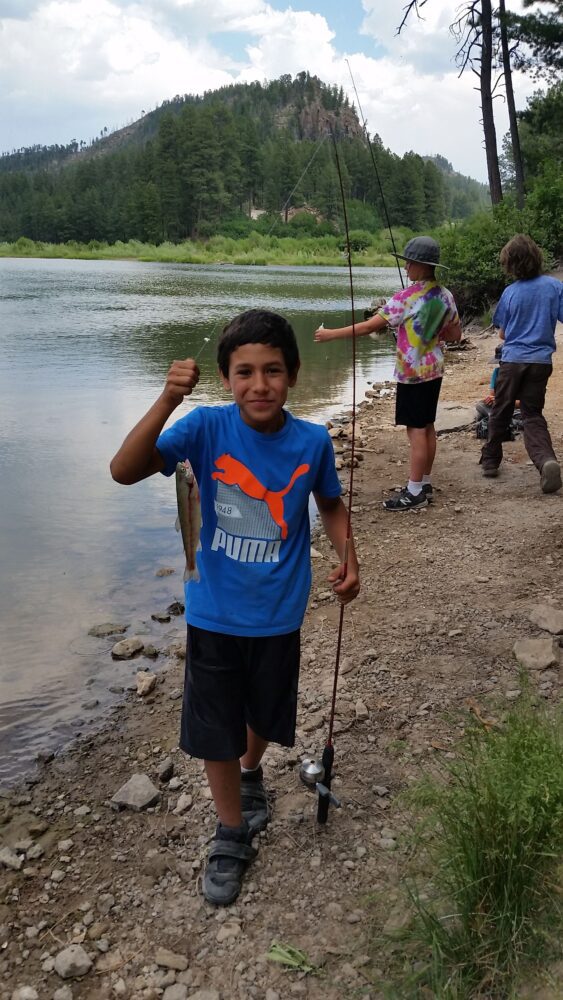 The Pajarito Environmental Education Center and Los Luceros Historic Site are creating the New Mexico Outdoor Pass program, a FREE booklet and community events for families where everyone gets rewarded for spending time outside.
Let this activity guide show you the amazing outdoors in Northern New Mexico. Explore eight themes relating to the nature and culture of the region to earn stamps and prizes. You'll make observations and discoveries and learn about ecology, conservation, history, and climate. Stamps can be earned by completing activities at home, during community events and workshops, or at public lands in the region.
Join us for special community events. If you can't attend an event, don't worry – there are other activity options available in your booklet!
Special thanks to our sponsors for making this program possible: the New Mexico Outdoor Equity Fund, Clif Family Foundation, Blue Cross Blue Shield of New Mexico, and N3B.