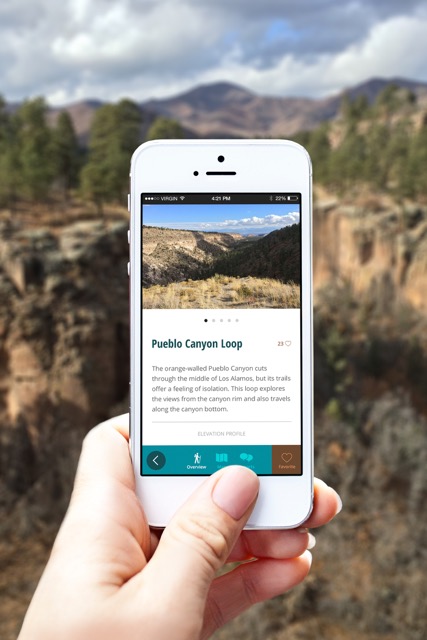 July 30, 2021. We need your help to test out the updated Los Alamos Trails App! PEEC has been working with students in New Mexico Highlands University's Media Arts and Technology Department to update the app, and it is almost ready for release.
The Los Alamos Trails App allows you to search for nearby trails that fit your hiking criteria, gives hiking directions, and allows you to track your location while hiking. The updated version of the application includes new trails, including all of the hikes in PEEC's popular Passport to the Pajarito Plateau program.
PEEC is asking the public to download the beta version of the app, test it out and look for edits or changes that need to be made before the official release. Take it with you on a hike and use it to search for trails near you!
You can download the beta app for Android here. If you use an Apple device, you'll need to download the Testflight app first. Then, click this link to download the Los Alamos Trails beta app.
If you find any edits that need to be made, please email PEEC's Executive Director, Katie Bruell, at director@peecnature.org with a list of your edits.