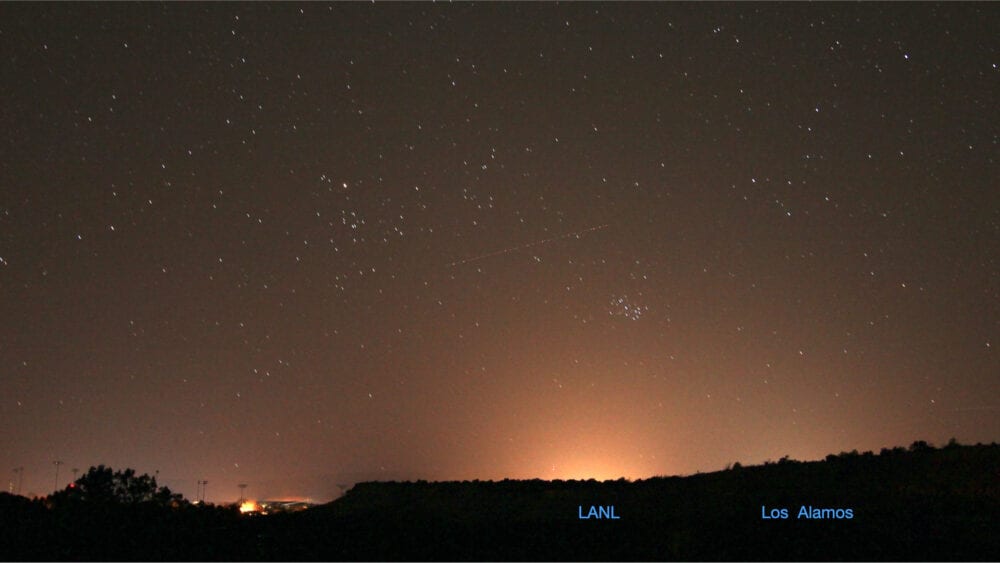 PEEC has joined Valles Caldera National Preserve, Bandelier National Monument, and other regional entities to form the Jemez Mountains Night Sky Coalition (JMNSC), whose aim is to promote the preservation of our spectacular night skies.
Valles Caldera National Preserve recently achieved International Dark Sky Park status, and Bandelier National Monument has submitted an application for that status as well. The JMNSC hopes to help Los Alamos County adopt a strong new lighting ordinance, encourage good lighting practices throughout the community, and ultimately have our community apply for status as an International Dark Sky Community. Together with Valles Caldera and Bandelier, our area might become a destination for astrotourism: a growing vacation target for people interested in viewing or photographing the night sky and nighttime scenery. View the draft lighting ordinance here.
We want to know how people in Los Alamos County feel about becoming an International Dark Skies Community. Fill out this survey to share your opinions. Want to see what others think? See a preliminary summary of the responses JMNSC has collected so far here.
---
Want to learn more?
Here are some great resources from the International Dark Sky Association on lighting practices and night sky preservation:
And, learn more about local efforts to preserve our night skies in the following articles:
---
Jemez Mountains Night Sky Coalition Members: