by Steven J. Cary
The Brushfoots (Nymphalidae). This family is our second richest in terms of number of species and perhaps the most variable in terms of sizes, colors, patterns and behaviors. Despite the obvious differences in wing morphology, members all share a unifying structural character: on adults, the forelegs are reduced to tiny, brush-like structures, leaving only four functional legs. Many of our most familiar butterflies are members of this family. Pursuant to Pelham's (2019) catalog, we have ~100 species in ten subfamilies.
Daggerwings (Nymphalidae: Cyrestinae). To date, New Mexico has been visited by only one species in this subfamily of beautiful tropical and subtropical butterflies.
---
Marpesia petreus (Cramer 1776)                Ruddy Daggerwing (updated October 25, 2021)
Marpesia petreus is about the size of a Leafwing (Anaea species). It is ruddy orange-red above with two slender, black lines crossing both wings. Ventral mottling and irregular margins create a persuasive dead-leaf illusion which is enhanced by dagger-like tails that mimic the leaf petiole. Ruddy Daggerwing is tropical. Its larvae eat figs (Moraceae), none of which tolerate New Mexico winters. Southeast Arizona does have native figs, however, and seasonal breeding has been confirmed there (Bailowitz and Brock 1991). Ruddy Daggerwings are multivoltine in their tropical haunts. They rarely enter New Mexico and then only as a result of the warm, moist, southerly atmospheric flow associated with our summer monsoon and its considerable wake. Adults take nectar and fly fairly high, often beyond reach of camera and net. There are four New Mexico reports. Our first was from Guadalupe Canyon (Hi) on 1 November 1984 (S. Cary). The late Ralph Fisher caught one at Mangas Springs (Gr) on 20 July 1985. Roy Michelotti photographed a third record way up north in Los Alamos (LA), on 8 Sept. 2013. Our most recent sighting was by J. E. Zabriskie south of Mesilla (DA) on 17 October 2021.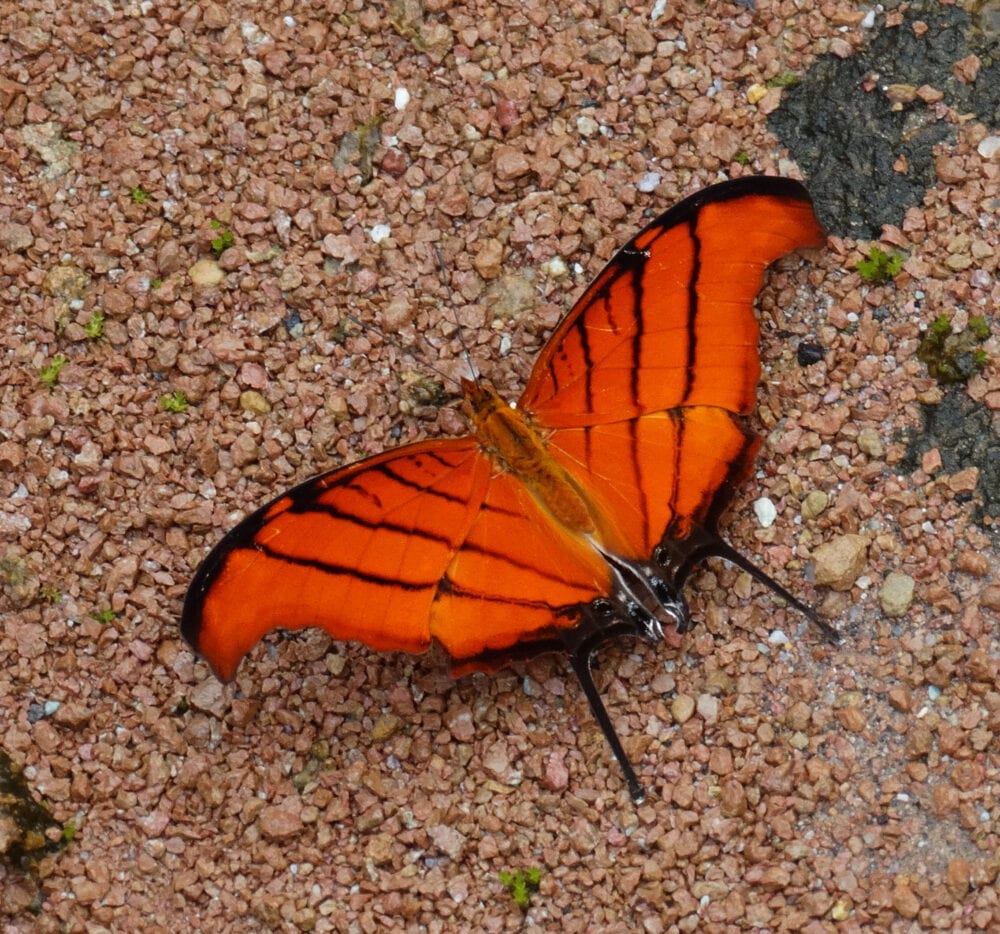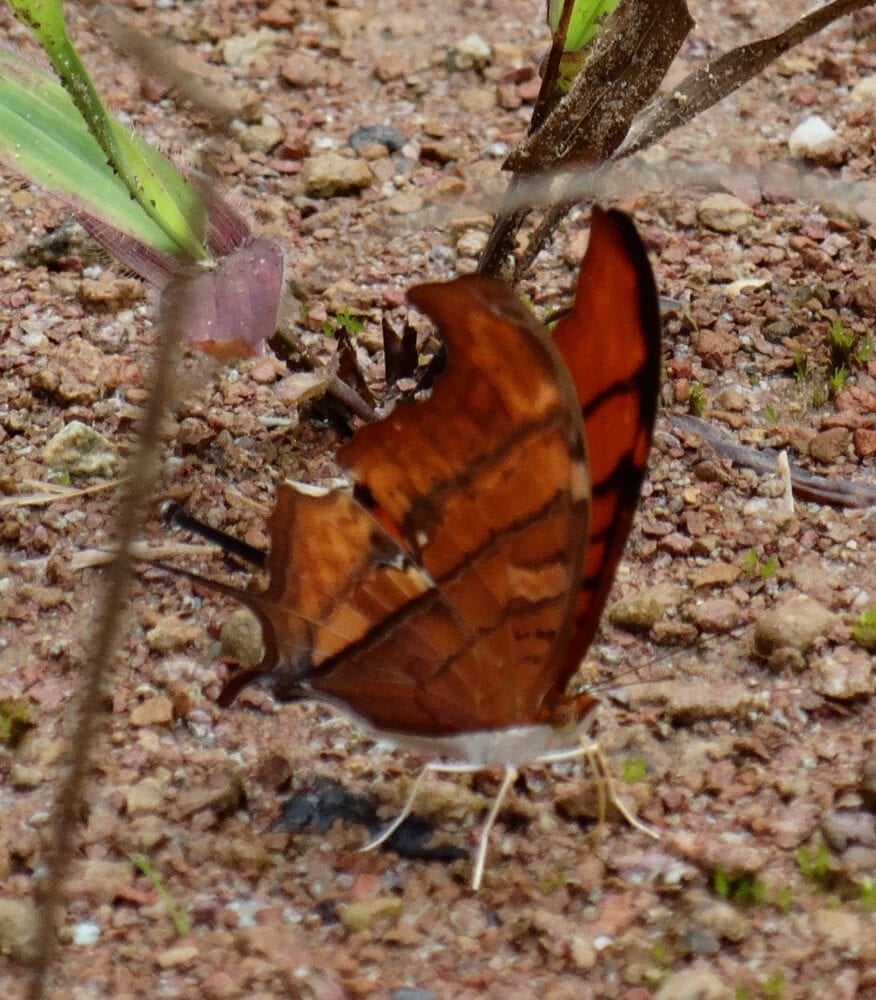 ---