Update as of: April 7, 2021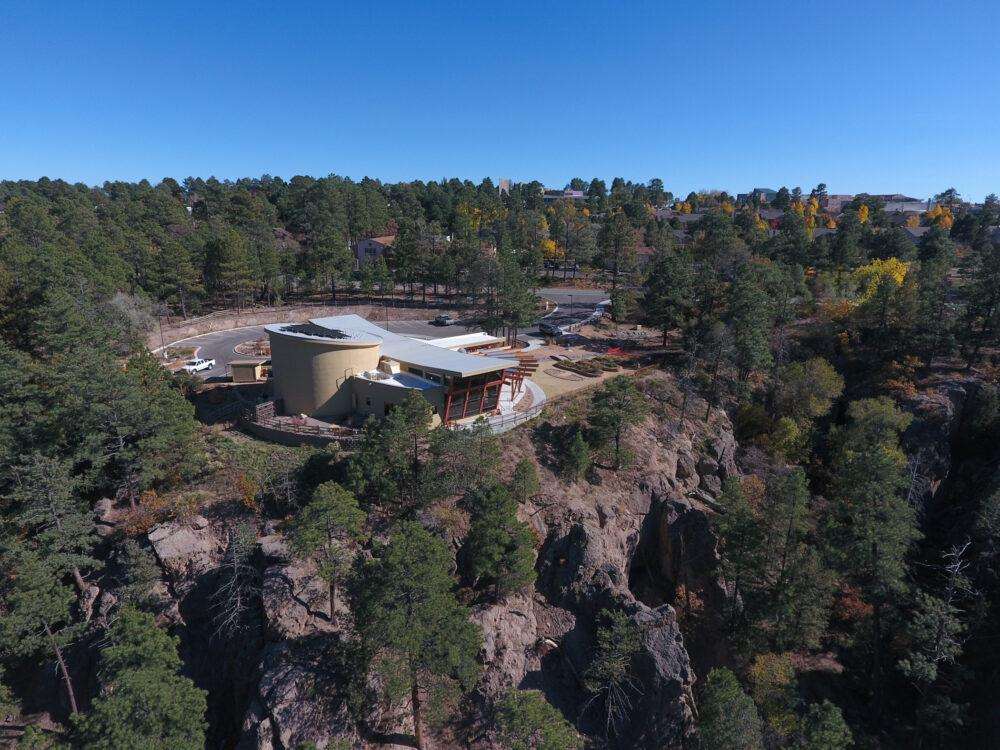 The Los Alamos Nature Center is re-opening!
The health and safety of our visitors, volunteers, and staff is our primary goal. As such, we have made some changes to the visitor experience at the Los Alamos Nature Center in order to reduce the risk of exposure and follow requirements from the State. Please note that our plans are subject to change depending on evolving recommendations and visitor feedback.
What you can expect:
As required by the State of New Mexico, face coverings must be worn by visitors over the age of 2.
We will be allowing up to 15 visitors at a time inside the nature center, due to the limited movement space in the building. Visitation is on a first-come-first-served basis as of right now.
Daily health screenings for staff and volunteers.
Plexiglass shields at our docent desk and an updated sign-in process.
Convenient hand sanitizer stations throughout the exhibit hall.
Our talks and presentations will remain on Zoom for the time being due to limited space inside the planetarium. We will continue to offer small-group camps, trail workdays, and other outdoor opportunities. Check our events calendar to see what's coming up!
Due to state prohibitions on interactive exhibits, you will see some changes in what we're able to offer to visitors, but our animals will be happy to see you again! We will provide styluses for safer exhibit interaction.
Increased cleaning of high-touch objects.
Our planetarium and classroom are both currently closed to the public. Please enjoy a talk on Zoom or eat your lunch outside at one of our picnic tables!
We ask that guests, volunteers, and staff who have suspected COVID-19 symptoms, who are awaiting test results or test positive for COVID-19, or who have been in close contact with someone that has tested positive for COVID-19 to please stay home and postpone your visit to a later date. Thank you for helping us to keep the nature center open safely. We look forward to seeing you soon!