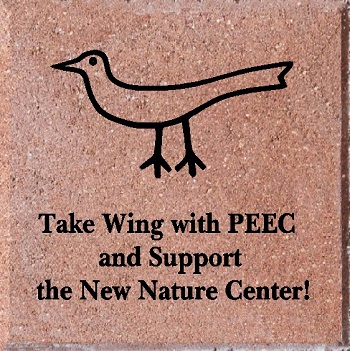 Bricks and pavers are a great way to get your name, or the name of a special someone, or a favorite quotation at the nature center!
Your donation of $500 for a brick or $1,000 for a paver will help keep our nature center going.
Bricks are 4″ x 8″ and can have 1-3 lines of engraving with 18-20 characters per line. Pavers are 8″ x 8″ and can have 1-6 lines of engraving with 18-20 characters per line. With a paver, you can also include the Pajarito bird petroglyph shown here.
Your brick is guaranteed for life, so the names and message you choose will always be a part of this community treasure.
Your donation is tax-deductible in accordance with charitable giving laws. PEEC is a registered 501(c)3 organization.
For questions, please email Jillian Rubio, Executive Director or call 505-662-0460 .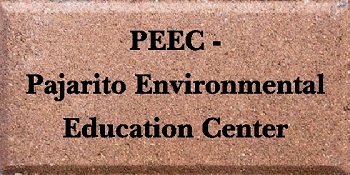 To design your brick, visit https://www.bricksrus.com/donorsite/peec.
Fill out your contact information and choose your brick size. If you want, you may also order a small brick or certificate for your home.
Customize your text on the next page, then click "Continue" to pay via check or via Paypal using a credit card or your Paypal account.
Thank you!