This gives details on feeding birds using thistle seed.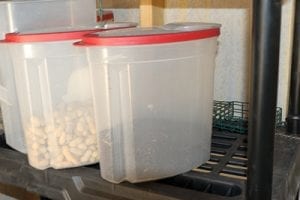 The thistle seed feeder is one of the feeders that participates in PEEC's feeder adoption program. Usually, the only birds that visit the thistle feeder are Pine Siskins, Lesser Goldfinches, and maybe the rare visit of an American Goldfinch.
The feeder is usually hung from a screw that is drilled into the side of the house-like feeder atop the pole feeder stand.
Where you find the seed: In the shed, in a plastic container on the shelving rack against the back wall.
What if the container is empty? There is more thistle seed in a gigantic bag stored in the Rubbermaid container that the mixed seed is usually placed on top of.
And what if that is empty too? Tell Bob Walker to go out and buy some more. If you can't wait, buy some yourself (Smith's or Metzger's), save the receipt, and you'll get reimbursed.