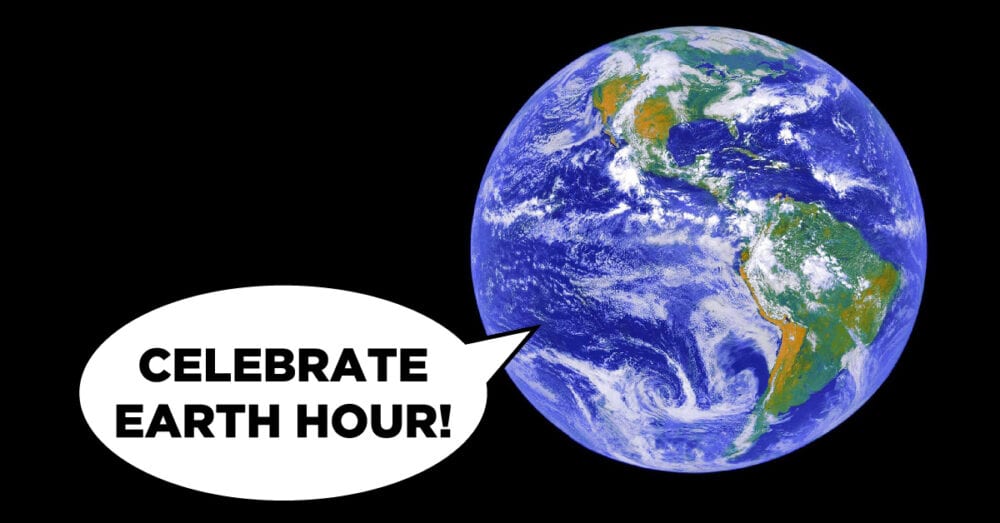 Celebrate Earth Hour tonight! Turn off your lights for one hour, from 8:30 to 9:30 PM local time, and show your support for our planet.
While your lights are turned off, we suggest taking advantage of the darkness and going outside to admire our beautiful night sky!
Blog Post:
Learn what you can look for in tonight's sky from PEEC educator Elizabeth Watts. Plus, check out her tips for having a fun family star party at home. Read today's blog post here.
Craft:
Build a tasty version of your favorite spring constellation with marshmallows and toothpicks! If you don't have marshmallows, use chunks of apple or playdough.
Use a this list of spring constellations to pick out a constellation to make. Then, use this sky map to help you find it in the night sky this evening. What other constellations are nearby? Try out storytelling and create a story to connect the neighboring spring constellations.
Get more tips for this activity and see examples here.
Outdoor Challenge:
Go outside this evening and try to find the following:
The crescent moon (in the west)
The planet Venus (in the west, right next to the moon!)
Stars with different colors
The constellation Orion
The constellation Leo
Write, draw, or tell a story in your nature journal about the night sky as it appears tonight and share it with us!
Other Resources:
Sad you can't visit our planetarium right now? You can test this tool to see how the night sky will appear on any date and time.
Do you want to learn more about astronomy? PEEC is trying to livestream an astronomy talk every Friday at 7 PM from our team of astronomers. Check out our upcoming talks on our events page.
Share Your Experience:
Tell us your star stories! We'd love to see your photos, too. Please send them to takeitoutside@peecnature.org or share them on Facebook or Instagram with the hashtag #peectakeitoutside.
Join us on Monday, March 30 to learn about our four-footed friends!