Trail Name: Old Road Trail
Evaluators and Devices Used: Charles (Jim) Foxx and Terry Foxx using Drive Medical RTL10266 Nitro Euro Style Rollator Walker, Standard Height, 10-inch wheels, 23 inches wide at the base.
Date & Time Evaluated: May 1, 2021
Location: Located off of State Road 4 at Gate 2. This trail is on Los Alamos National Laboratory's property and is maintained by the Lab, but it is open for public use. More information about Old Road Trail can be found on the Lab's website. To help you find this trail, we have also marked Old Road Trail on this map by LANL.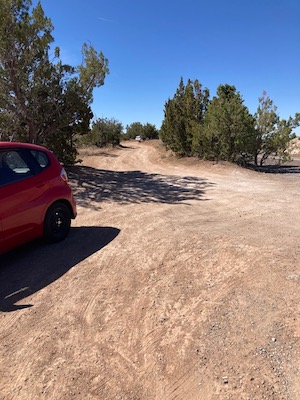 Read more

Discoverability: Old Road Trail