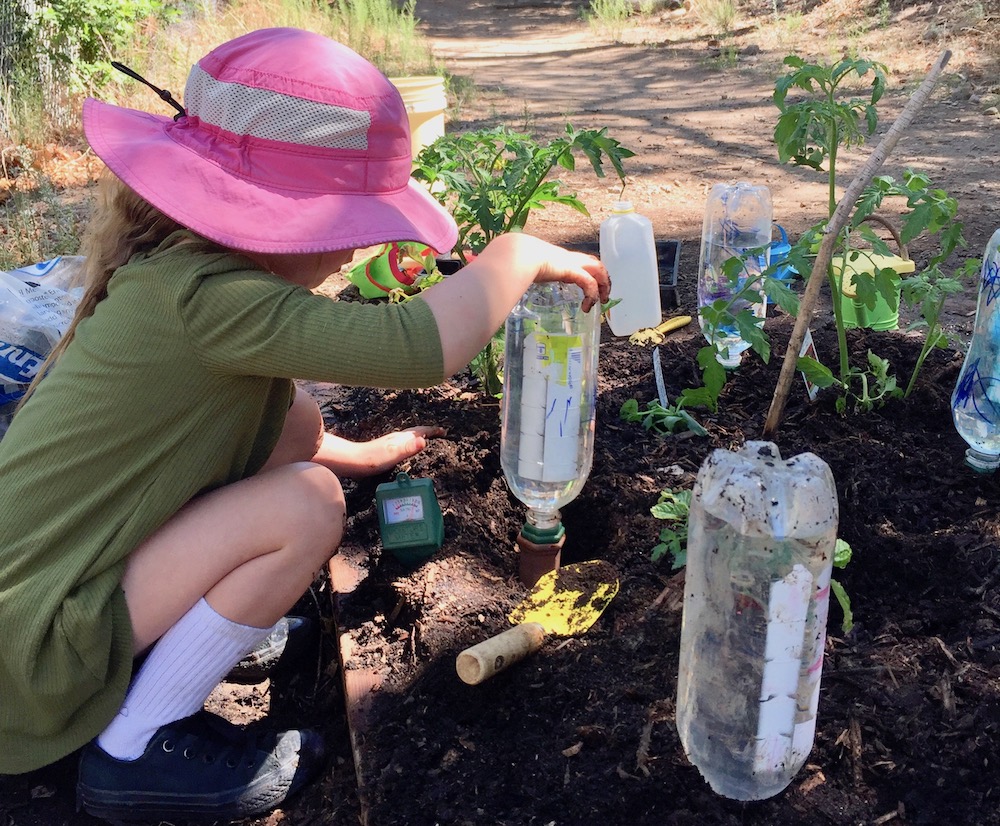 Residential water users in the United States use about 30% of their water outdoors, on their lawns and gardens. Today, learn about ways to conserve water in your garden.
This week's Take It Outside activities are brought to you in partnership with the Los Alamos County Department of Public Utilities (DPU), as part of our virtual water festival.
Look for our Droplet Dude to indicate virtual water festival activities. All are welcome to take part, and we especially welcome fourth graders!
Blog Post:
Denise Matthews, PEEC's Play-based Education Specialist, shares some information on the water-wise garden that is coming to the nature center, thanks to Boy Scout Ignatius Kuropatwinski. Read today's blog post here.
Virtual Water Festival: Make a Rain Gauge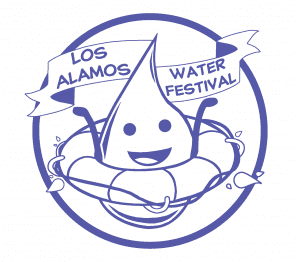 One way to conserve water is to keep track of how much precipitation you get. Make a simple rain gauge to put in your garden or yard. Then, when we (hopefully!) get rain, you can check the gauge to see if you still need to water your plants with your irrigation, or if you can skip it.
Starting May 1, the Water Rule W-8 goes into effect in Los Alamos. This rule asks Los Alamos residents to conserve water by:
Watering outside before 10 AM or after 5 PM
Irrigating on Sun-Wed-Fri for odd-numbered addresses
Irrigating on Tues-Thurs-Sat for even-numbered addresses
If you enjoy tracking precipitation using your rain gauge, check out the CoCoRaHS community science project that has observers all over the world.
Craft & Outdoor Challenge (Beginner):
A waffle garden is a traditional garden design method practiced by the Zuni people. This method, where plots of soil about a foot square are surrounded by raised berms, helps trap water where it's needed for plants.
Form soil into one or more waffle squares in your yard! Try pouring water into the grid and see what happens to it. You could even start seeds inside and plant them after our last frost in May.
Pictured here is a waffle garden at Ts'uyya Farm in Albuquerque.
Outdoor Challenge (Advanced):
A microclimate is the climate of a small area, especially one that is different from its surrounding climate. You can take advantage of the microclimates created in your yard when gardening.
Go outside and look for microclimates in your yard or favorite outdoor space!
Consider:
What parts of your yard get the most and least sun? Place plants, like greens, that like it cool in shadier areas. Plant crops that prefer the heat, like tomatoes, in sunnier spots.
Does your yard have natural windbreaks like fences, brick walls, or your home itself? Planning your garden with this in mind can help protect your plants from New Mexico's intense winds.
Are there places where water pools in your yard? You may want to take advantage of water flowing, but pooling water can negatively impact plants if they don't have proper drainage.
What are you planning to plant? Can you use the shade from plants that grow tall, like corn or tomatoes, to provide some protection for lower growing crops?
In addition to the microclimates that your yard and garden create, you can create artificial microclimates by using row cover to provide shade or warmth to your plants.
This microclimate evaluation from the University of California may be useful when looking at your own space.
Other Resources:
Share Your Experience:
Tell us about water in your surroundings! We'd love to see your photos, too. Please send them to takeitoutside@peecnature.org or share them on Facebook or Instagram with the hashtag #peectakeitoutside.
Join us tomorrow to learn more about water infrastructure in our area.