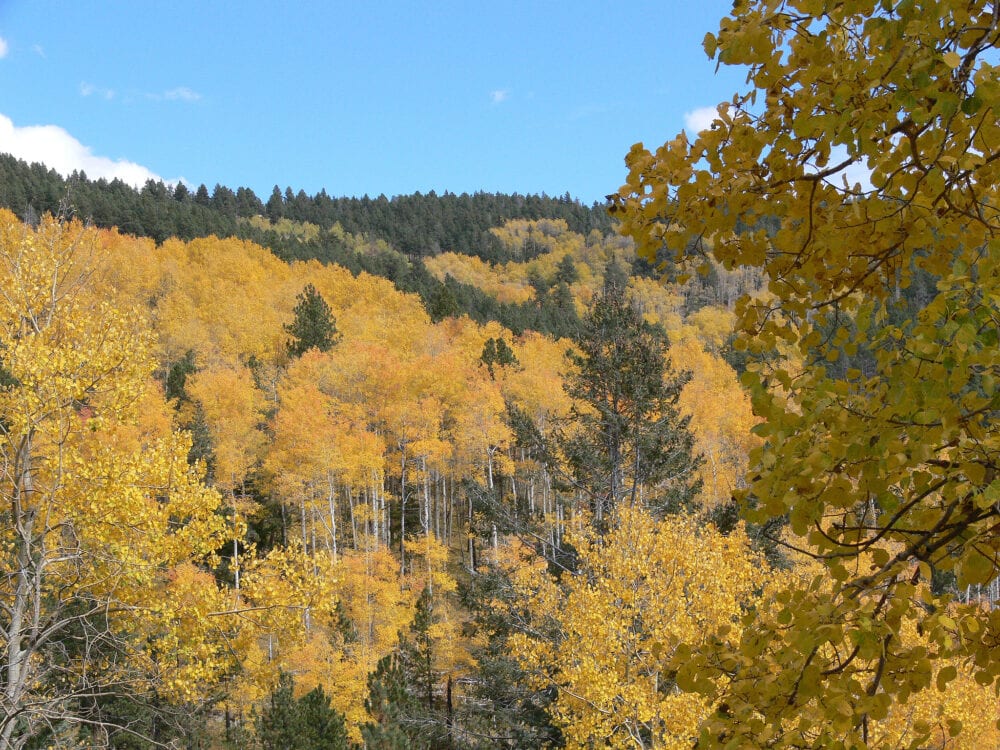 We are continuing our tour of forest types on the Pajarito Plateau in today's Take It Outside post. Today, we've reached the high elevations, where cold-tolerant trees, including aspens and mixed conifers, dominate.
Blog Post:
Sanna Sevanto, a LANL scientist who studies plant and plant stress responses, takes a look at the physiologies of aspen and conifer trees, and how their physiological differences result in divergent life histories. Read her blog post here.
Craft:
Experiment with the size, texture, and shape of different conifer needles by turning them into paintbrushes! Find out more details here on how to make your natural paintbrushes and then have fun painting.

You can paint with tempera paint on paper, or you can make mud outside and try painting with that!
Outdoor Challenge (Beginner):
Collect several different types of pine cones, berries, or fruit from a nearby natural area, as well as a small branch with needles or leaves from each tree. Mix up the pine cones and branches. Now try matching the branches to the pine cones! Check the trees to see if you were right.

You can use PEEC's tree guide to learn more about each tree.
Outdoor Challenge (Advanced):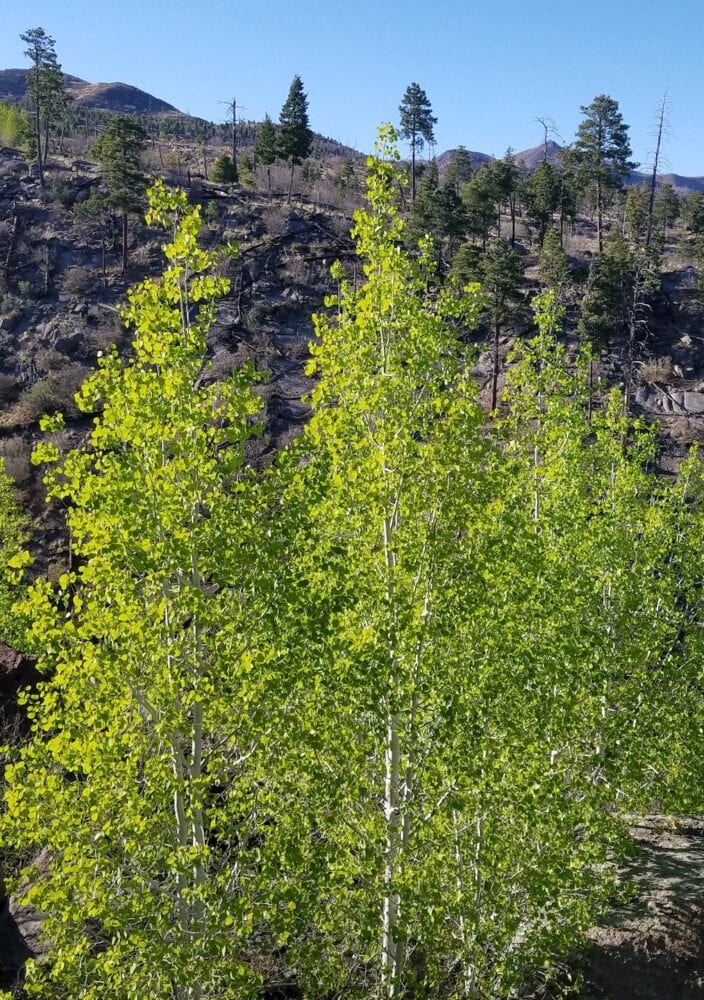 Look for signs of forest succession. In the blog post, we learned that some trees require a lot of light, whereas others can grow patiently in the shade of other trees. Over hundreds of years, the dominant species in a forest community may change. Can you find any of the following signs?

Is there evidence of an ecological disturbance, such as fire or clearing?
Do you see wildflowers or weeds, often the first colonizers after a disturbance?
Do you see stands of trees that all appear to be about the same size and age?
Can you find trees growing in the shade of other trees?
Are there any trees that are starting to outgrow their shade?
Other Resources:
Share Your Experience:
Tell us about the trees and forested areas near you! We'd love to see your photos, too. Please send them to takeitoutside@peecnature.org or share them on Facebook or Instagram with the hashtag #peectakeitoutside.
Join us tomorrow to learn about forest restoration!