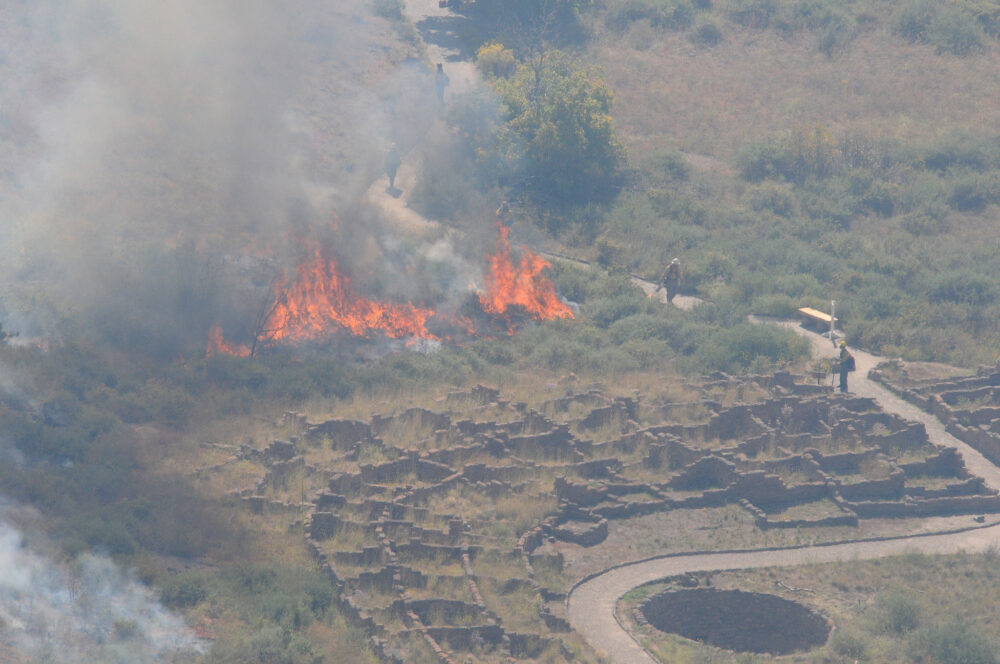 The forests of Northern New Mexico are much denser today than they were historically because of the legacy of 150 years of fire suppression in our wildlands.
Today in Take It Outside, learn about efforts to return the forest to healthier conditions. Look for a bonus blog post on our website tomorrow and then join us to learn about bugs next week!
Upcoming Events:
PEEC is hosting a few virtual events this weekend! Join us tonight at 7 PM for a Stump the Astronomers live-streamed panel. Bring your toughest questions and try to stump our team of experts! Learn more and register here.
Additionally, join us on Sunday for a virtual yoga class from PEEC's Christa Tyson at 10 AM. Sign up for that class here.
We have a variety of other events coming up in May! Check out our public events calendar to see what we're offering and register for these programs.
Blog Post:
Read about the efforts that are being undertaken in the Jemez Mountains to restore our forests in today's blog post, which is based on an interview with Bob Parmenter, Chief of Science and Resource Stewardship at the Valles Caldera National Preserve.
Craft:
Restoring riparian areas, as we will see in our bonus blog post tomorrow, often requires slowing down running water to allow it time to soak into the ground and to avoid eroding too much soil. Today, build a dam! Find a small running stream in a canyon bottom, and put rocks and sticks in it to make a dam.
What happens to the water? Can you slow it down? Can you make it flow in a different direction? Can you see any signs of erosion around your dam? Be sure to clear your dam when you're finished playing.
If you can't get to a stream, you can follow these instructions to make a stream and dam in a container at home.
Outdoor Challenge (Beginner):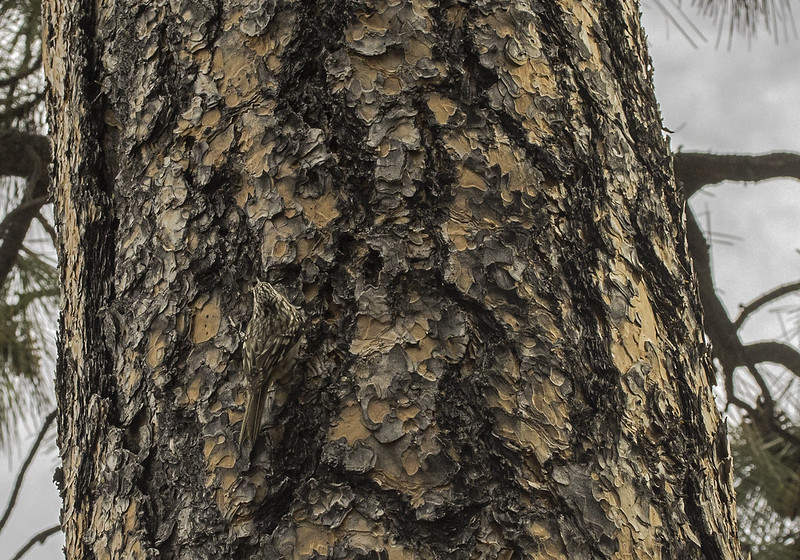 Look for signs of a healthy ponderosa pine forest:
Some large trees: too big to get your arms around the trunk
Patches of sunshine shining through the tree canopy
Grass and flowers growing on the ground
Signs of wildlife: birds, squirrels, deer, predators, etc.
Outdoor Challenge (Advanced):
Find out the tree density of a forest near you. Historically, ponderosa pine forests might have had a density of about 40 – 60 trees per acre. In very overgrown forests, there may be up to 2,000 trees per acre!
Go to a forested area near you. Walk off an area of about 66 x 66 ft (about 30 steps in each direction). Mark the corners of your area. This will be about a tenth of an acre. Now count the trees inside. For a historical density, there would be 4 – 6 trees in your plot. Depending on where you are, you might find more like 100 trees or more! Can you imagine how a historically-dense forest would look compared to a very dense forest? How would the sizes of the trees differ? What would happen if lightning started a fire in your plot?
Tell us what you think in the Google Form below or by emailing us at takeitoutside@peecnature.org.
Other Resources:
Share Your Experience:
Tell us about the trees and forested areas near you! We'd love to see your photos, too. Please send them to takeitoutside@peecnature.org or share them on Facebook or Instagram with the hashtag #peectakeitoutside.
Join us next week to explore bugs!