by Becky Shankland, one of PEEC's founders
Pajarito Environmental Education Center (PEEC) supporters Art and Nancy Freed have left an amazing legacy for PEEC in the form of a $250,000 bequest.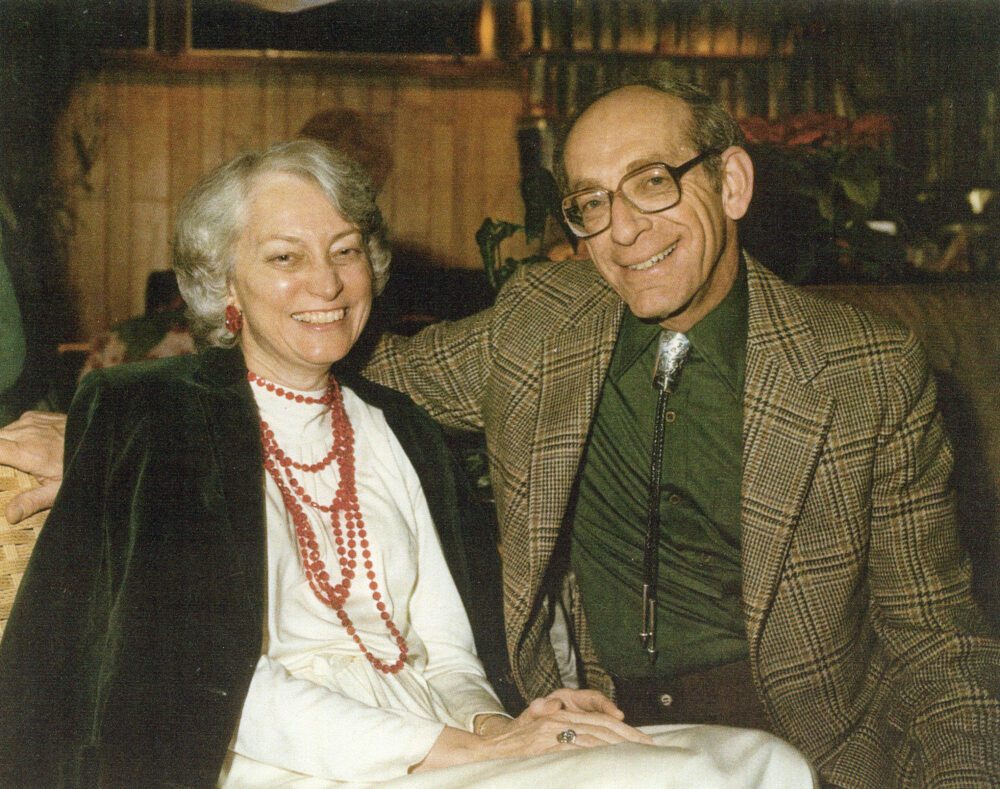 From growing up the son of immigrants in San Francisco through college at Berkeley and eventually becoming the head librarian at Los Alamos National Laboratory, Art's first love was not nature. But he loved education in all forms, so when PEEC was designing exhibits for a new building, he was one of the major contributors.
Art was a humanist who loved all aspects of knowledge, so when PEEC was fundraising to help teach children and adults about the world around them, he eagerly gave a large donation for a major exhibit in honor of his beloved wife Nancy. It is the Naturalist Corner where his donation enabled an amazing microscope where even kids can view anything from a minute insect to a pine cone without having to look through a tiny opening. It is one of the most popular spaces in the nature center because it's interactive and offers a myriad of possibilities to see the wonders of nature.
Art also shows up anonymously in an exhibit called "If Rocks Could Talk" which shows the layers of rock that create the amazing views in outdoor Los Alamos. Art is the voice of the rock formation called "Cerro Toledo." So if you want to hear Art's voice again, find this exhibit and push the Cerro Toledo button!
I also knew Art through his work on the Oppenheimer Committee, which he had joined shortly after it was founded. His eagerness to honor Oppenheimer's legacy was two-fold: first, he admired Oppenheimer for his humanism–a student of languages and a scholar who could quote the Bhavagad-Gita at the moment of the first detonation of the bomb; second, he wanted to support the continued education of high school students through scholarships, especially as the Oppenheimer Committee expanded its reach to the surrounding less-affluent communities. Growing up poor, he recognized the importance of education to change lives.
Art was one of the Oppenheimer Committee's members who helped in the effort to vacate the unjust decision of the Atomic Energy Commission to strip Oppenheimer of his security clearance. It is tragic that Art didn't live quite long enough to see the success of this effort.
You can read more about the Freeds' incredible gift to Los Alamos here.
How to leave a legacy of your own:
You can ensure that PEEC continues for generations by leaving a planned gift to PEEC in your estate. You can find more information on PEEC's Legacy Society on our website at www.peecnature.org/legacy. You can also contact PEEC's Executive Director, Jillian Rubio, at jillian@peecnature.org or 505-662-0460.