We are excited to announce that the PEEC gift shop is now selling locally-made mugs from Mountain Juniper Clay!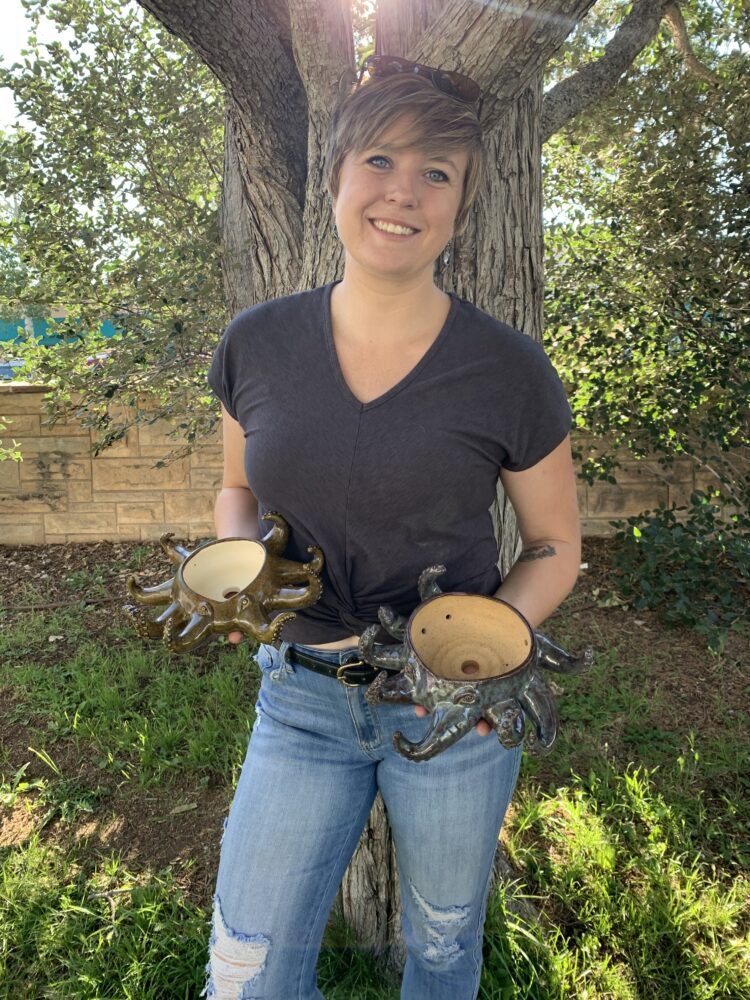 Meet the Artist:
Jane McConnell is an artist and art therapist. Originally from Myrtle Creek, Oregon, she moved to Santa Fe in 2017, where she attended and graduated from Southwestern College with a Masters in Art Therapy. Jane is inspired by the healing properties of art and is passionate about creating artwork that is accessible to all.
She seeks to incorporate nature and functionality into her art. Jane's work is inspired by local animals and landscapes. She continues to be passionate about combining aspects of the Southwest (which she now calls home) with aspects of the Pacific Northwest. You can follow her on Instagram at @mountainjuniperclay.
Stop by the nature center during our open hours to check out these unique new mugs!