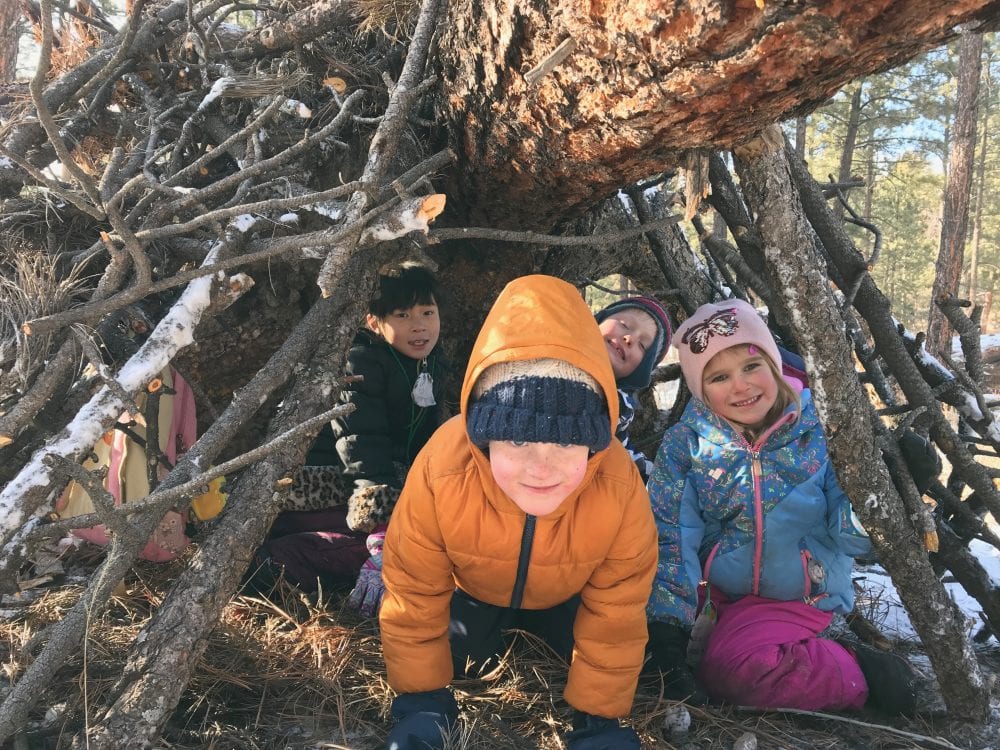 By Denise Matthews
Every spring the natural world wakes up, like an old friend saying hello. The apricots blossom, the daffodils emerge, the ants begin their work, and the lizards find warm, sunny rocks. You may remember a special place where you have felt the excitement and security of this new life around you. If that special place is a long-lost memory, it may be time to find a new one. Nature has long been known to provide a place of calming retreat. In this difficult time of extended isolation, creating your own outdoor getaway can allow you daily access to the many benefits nature provides.
Research shows that time spent in nature improves physical and mental health while building up resiliency, or the capacity to cope with stress and adversity. Children and adults alike have the ability to take advantage of nature's healing properties by finding a special place that calls to their hearts and mind. This could be a garden retreat spot, a skillfully constructed fort, a sit spot next to water, or a comfy place under your favorite tree. Wherever you choose for your refuge, it is sure to provide a place to be mindful and present with the world around you.
Fort Building With Children
For children, the process of building a fort is a challenge with many benefits that results in an ideal retreat spot. Taking kids outdoors to build and create with natural materials is often referred to as "nature play". However, the phrase "play" is not to be taken lightly. When led by the child, outdoor play is considered an essential part of healthy human development. Unfortunately, in the United States, outdoor free time (separate from recess) has diminished to an average of 30 minutes per week.
Free play has been found to minimize anxiety, depression, aggression, and sleep problems. Experiencing the natural environment allows children to take appropriate risks and learn how to develop judgment, confidence, and self-discipline. Building a fort with others is the perfect combination of challenge and teamwork.
Children will feel the calming benefits of nature while experiencing the season through play in their hideaway. They may collect materials and make "soup", create natural art, or decorate their surroundings. All of this imaginative play builds socio-emotional, physical, and cognitive abilities. Over time, encouraging children to journal and quietly observe can provide a much-needed stillness in their busy lives. Learn more about the benefits fort building can provide from the Children and Nature Network.
Building an outdoor fort may seem intimidating at first, but it really can be as simple as finding some good, strong, long branches and laying them up against a large log or rock. Start small, no need to use nails or hammers. Let kids experiment with balance and stability. As time allows, forts will evolve. Let children be the architects! Find ideas on how to get started on your fort here.
Fort Building Is Not Just for Children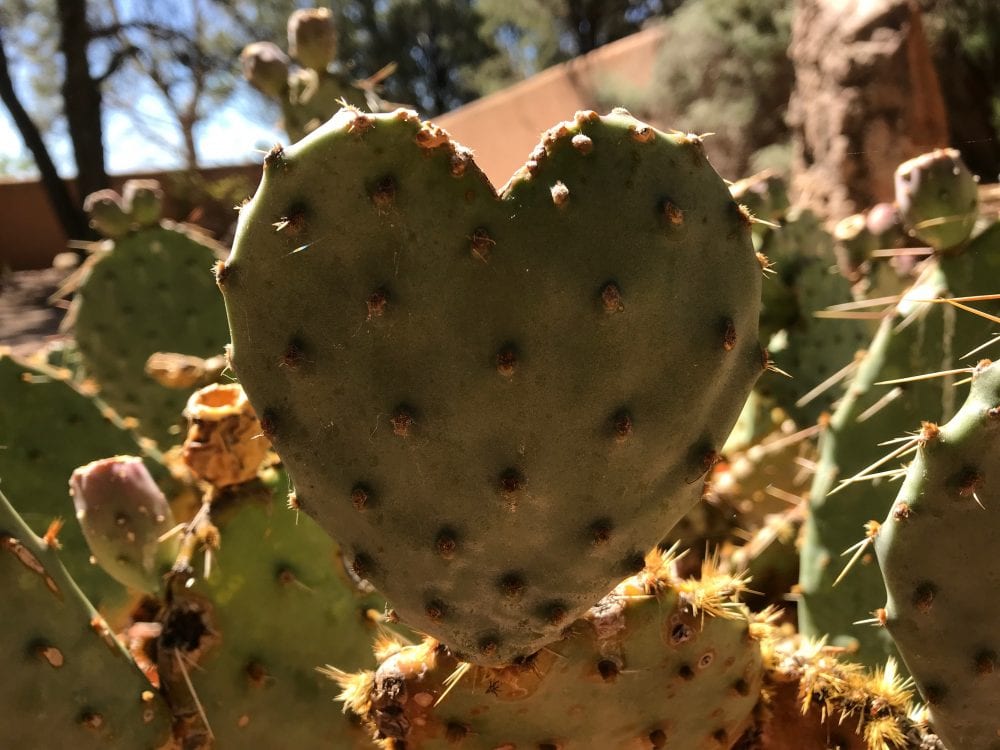 "Go outside and play," is something many say to children, but recently doctors have been writing prescriptions for adults to go outside as well! Spending at least 20 minutes outdoors each day, in a park-like setting, has been found to improve mood, reduce stress, and lower blood pressure. Receiving the benefits of nature doesn't mean you need to leave your yard.
A personalized garden retreat spot serves as a sanctuary to take in the natural world, practice mindfulness, and gain awareness for seasonal change. Don't have a garden? Your "garden" can be a potted plant or can take advantage of the natural features in your yard. When creating your garden retreat spot, think about textures, sounds, smells, colors, and comfort.
Features to consider:
A balance between hard and soft structure. Mix natural volcanic rock with smooth rocks or sand and provide a living "forest" element with a potted or natural evergreen tree.
Allow for native grasses to grow long and sway for calming movement.
Select shrubs or flowers that have varied blooming times and are colorful or scented.
A comfortable place to sit, possibly a cushion, hammock, or swing.
A bamboo screen can provide shade and a sense of security.
Make sure to spend time in your special place throughout the year. As seasons change, nature goes through diverse cycles that sustain life, inspire observation, and provide relief to the senses. Have fun getting outside to play!
Check out today's Take It Outside challenge for ideas on how to get started practicing mindfulness.