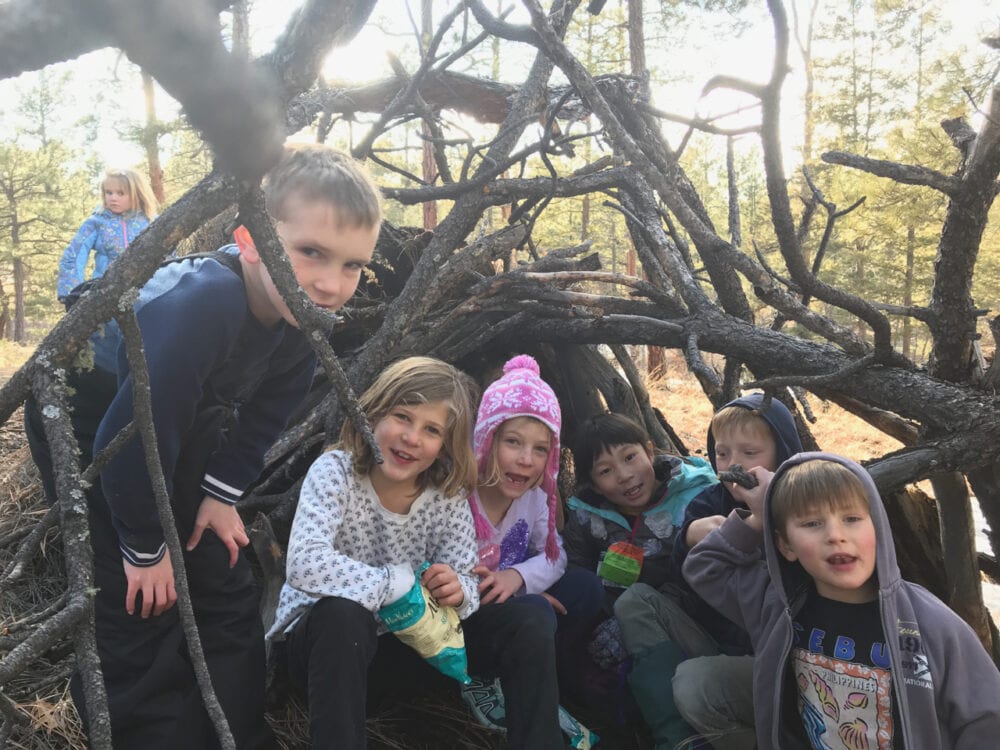 Welcome to week four of Take It Outside! This week, we are focusing on ways to enjoy the outdoors. Our first post is about nature play, in forms appropriate for children and adults alike.
If you haven't already, please share your feedback on Take It Outside with us by filling out this evaluation form.
Blog Post:
Denise Matthews, PEEC's Play-based Education Specialist, and long-time teacher of PEEC's Nature Playtime and Forest Explorer programs, writes about the benefits of nature play and fort building for children.
In case fort building isn't your speed, she also discusses creating a natural, quiet retreat in your outdoor space and how this can benefit both children and adults.
Craft & Outdoor Challenge (Beginner):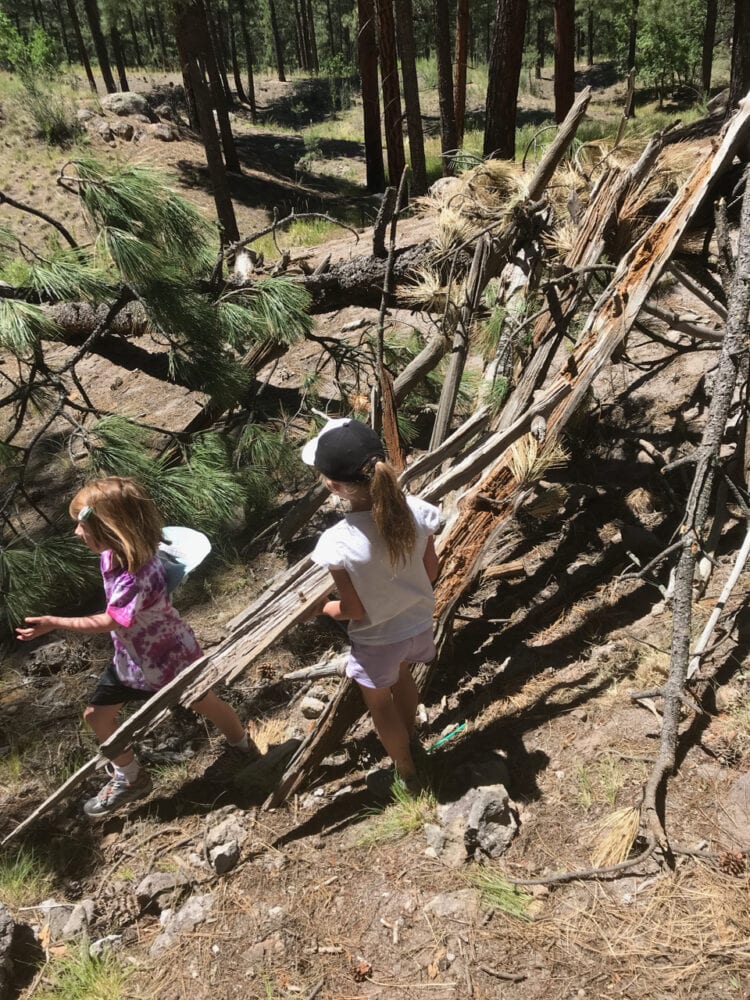 Go to a favorite outdoor area and build something! It can be a fort that you can fit in, or a mini-house for a fairy or a beetle or a toy creature. It could be a tower of rocks, or a nest, or a natural obstacle course. Use your imagination!
Here are some tips for getting children started playing outside:
Use parallel play. Sit down yourself and start to lean sticks against each other, or sort rocks into piles by color or size. Children are curious and will often start to play when they see others playing around them.
Use a toy as a prompt. A toy animal or doll can spark role-playing ideas outdoors, and an old wooden spoon or a recycled container can jump-start a mud-pie kitchen.
Make shapes with objects: Arrange sticks into a square, or pinecones into a circle. The shapes can remind children of objects they know, and the connections begin.
Add water. Even a small amount of water can flow down small ravines, move sand grains, or make dirt into mud.
Ask questions. What would happen if … ? What kind of pie is that?
As children get more involved, follow their lead! You can step back and see where their imagination takes them.
Send us a picture of what you built!
Outdoor Challenge (Advanced):
The practice of living in the moment, often referred to as mindfulness, helps many people reduce anxiety, regulate emotions, and feel more fulfilled in their lives. Try out this mindfulness exercise in a favorite outdoor spot.
Start by getting comfortable and taking a few deep breaths. Start to look around as if you have never seen the area before, paying attention to:
Five things you can see;
Four things you can feel;
Three things you can hear;
Two things you can smell;
One thing you can taste.
Try picking things you don't normally notice. This is a great exercise to rapidly bring you into a mindful state.
Other Resources:
Share Your Experience:
Tell us how you like to enjoy nature! We'd love to see your photos, too. Please send them to takeitoutside@peecnature.org or share them on Facebook or Instagram with the hashtag #peectakeitoutside.
Join us tomorrow to explore the joys of gardening!