Trail Name: Neblina's Trail
Length: 1.5 miles roundtrip
Elevation Gain: 200 feet
Difficulty: Easy
Suitable For: Hiking, running, good for families. Mountain biking is permitted but the short canyon ending in a dead end makes it somewhat unappealing to riders.
By Craig Martin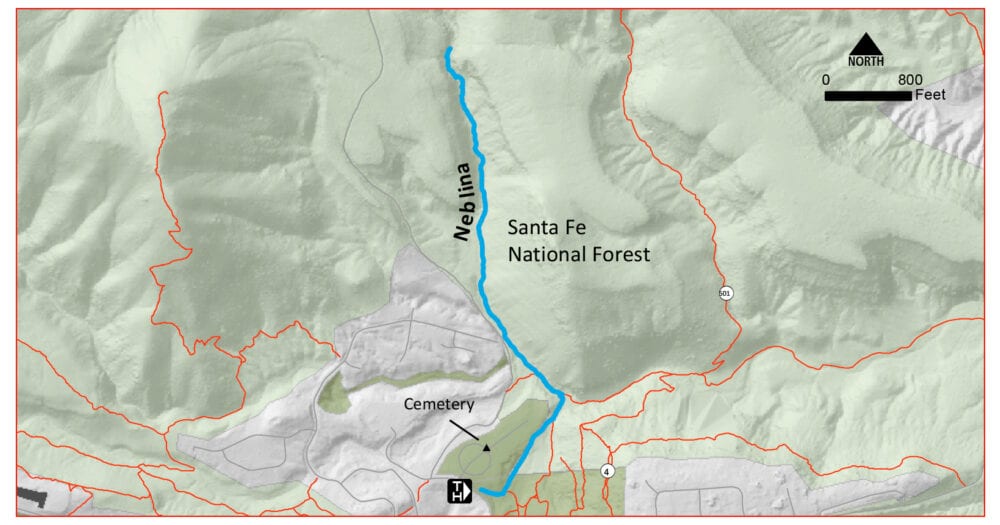 A short, shady trip up the Neblina's Trail offers a quiet getaway close to town. The trail traverses under tall pines and is a cool trip even on a summer afternoon. The area was relatively untouched by the Cerro Grande fire, although the stream channel is choked with debris from floods following that fire and the Las Conchas fire. Tall, orange cliffs flank the canyon, and the trip ends in a narrows where cliffbush thrives in a thick stand.
Read more

Neblina's Trail