Today's Take It Outside post is about water — specifically the water on the Pajarito Plateau. This week's activities are brought to you in partnership with the Los Alamos County Department of Public Utilities (DPU), as part of our virtual water festival.
Look for our Droplet Dude to indicate virtual water festival activities. All are welcome to take part, and we especially welcome fourth graders!
Blog Post:
In today's blog post, Aimee Slaughter from the Los Alamos Historical Society explores how water has been accessed and used over time on the Pajarito Plateau. Learn how Ancestral Puebloans, homesteaders, the Los Alamos Ranch School, and the Manhattan Project adapted to our dry environment in the past. Read her blog post here.
Virtual Water Festival: Household Water Survey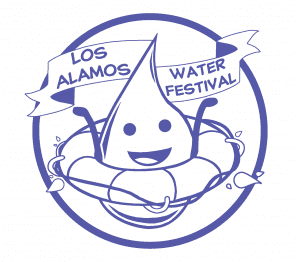 After reading about the history of water in Los Alamos above, let's think about how we all use water every day. Take a household water survey! Find out how much water you are actually using with this survey from the EPA. This survey covers 7 days so you can get a good idea of how much water you actually use.
If you are a 4th grader, try checking in with some of your friends when you're done and see how your water usage compares. You can also plug your numbers into this water calculator to find the water footprint for your household.
Craft: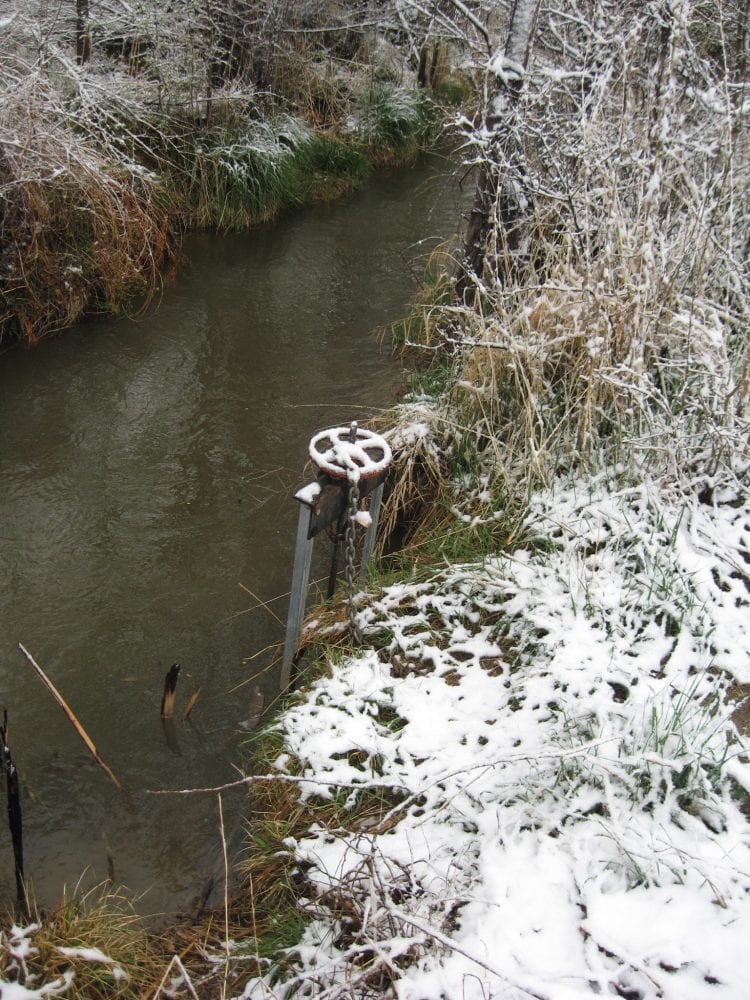 Acequias are a traditional way of transporting water in New Mexico, diverting water from rivers into ditches for irrigation. Build your own house and ditch system using Lincoln Logs and straws. If you don't have Lincoln Logs, try using different blocks or toys you have to make a house.
Make it rain with a spray bottle and try to catch and direct your water into channels, or ditches. These ditches can bring water to crops, animals, or other houses.
Find more information on this activity here.
Outdoor Challenge (Beginner):
Head outside in your backyard, go on a walk, or take a hike. Look for signs of flowing water as the snow melts from yesterday's storms.
Is water dripping off the tree tops? Is the snow melting into the ground and watering your plants or lawn? Can you find it flowing in streams or ditches?
If you lived on the Pajarito Plateau before we had reliable running water, how would you capture this water and transport it back home?
Outdoor Challenge (Advanced):
Go outside and check out a favorite natural spot. Notice small-scale dips and rises in the landscape. Do you notice any types of plants growing preferentially in the dips, and others that thrive better on the rises?
As we learned in today's blog post, Ancestral Puebloans on the Pajarito Plateau created terraced farms, which allowed water to run from higher plots to lower ones, to ensure that little water was wasted. Some water-wise gardeners today use a similar method, planting more drought-tolerant plants near the tops of slopes, and plants that require more water below. Think about how rainwater and other moisture could be directed throughout your own garden space to make the most use out of the water.
Other Resources:
Share Your Experience:
Tell us about water in your surroundings! We'd love to see your photos, too. Please send them to takeitoutside@peecnature.org or share them on Facebook or Instagram with the hashtag #peectakeitoutside.
Join us tomorrow to learn more about water!