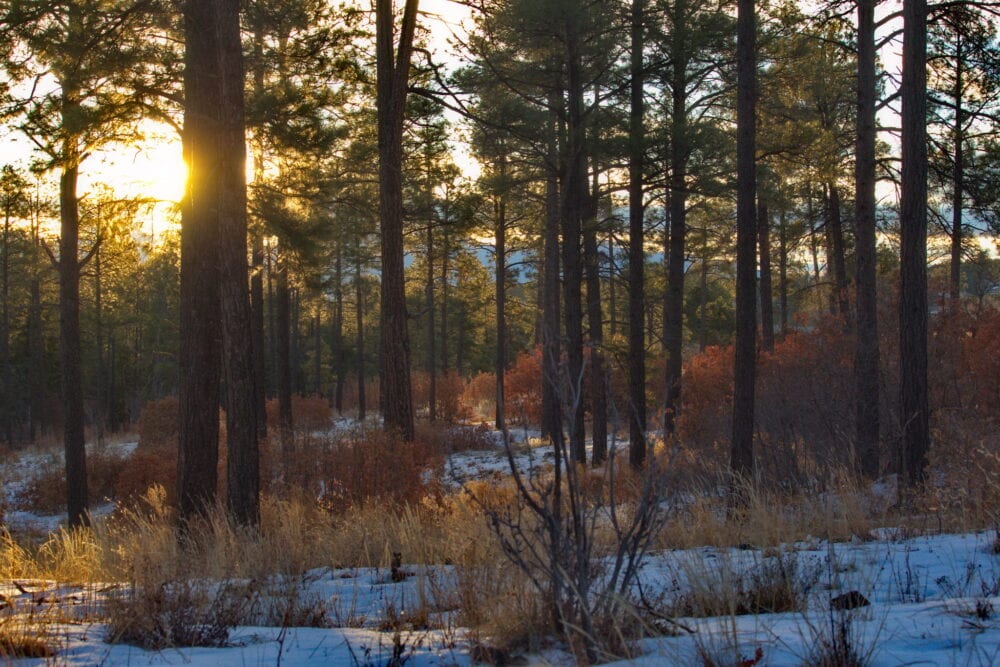 Welcome to Take It Outside! This week marks the 50th anniversary of Earth Day, and PEEC's 20th birthday. Please see the schedule of our birthday festivities, and join us to celebrate!
Today, we invite you to celebrate Earth locally! Whether you share our corner of Earth, the Pajarito Plateau, or call another place home, celebrate the things that make your neighborhood on planet Earth special.
Upcoming Event:
Tonight, Tuesday, April 21 at 7 PM, Craig Martin explores the vegetative recovery of the Cerro Grande burned area over the past 20 years in his live-streamed talk, "Relentless Greening: 20 Years of Recovery in the Pueblo Canyon Watershed." Register for the talk here.
Birthday Challenge:
Our favorite thing about PEEC is you, our wonderful community. It is safe to say that we wouldn't be here without you, whether you are a die-hard PEEC supporter, or you participate by reading our posts now and then.
We want to hear how PEEC has impacted the lives of our community members during our 20-year history. Sign our birthday card to tell us how PEEC has affected you. We'll share some of your stories and thoughts later this week!
Blog Post:
PEEC founder, volunteer, and wildflower expert Chick Keller shares his thoughts about what makes the Pajarito Plateau special. Read his blog post here.
Craft: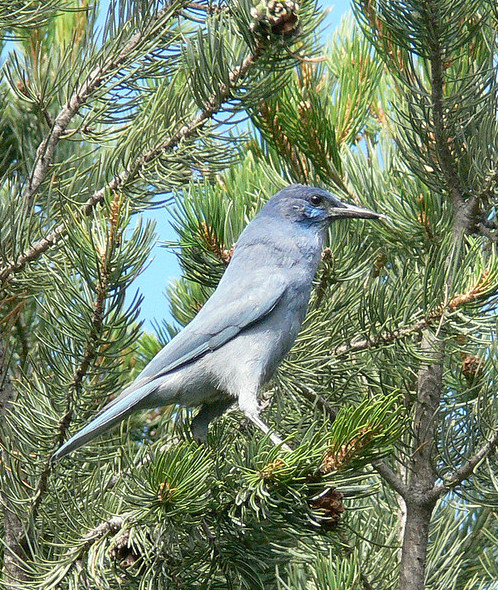 Represent the diverse ecosystems in Northern New Mexico by building a diorama! As elevation increases, the life zones around us change significantly. Desert grasslands of the valley quickly turn to pinyon-juniper woodlands, then to ponderosa pine forests, and finally to mixed-conifer forests of the higher peaks, and all of these are part of our greater ecosystem. Collect and use natural materials to show the transitions between the different life zones around us. Use toy animals or make your own to inhabit your ecosystem!
Get some ideas for creating your diorama here. Send us a picture of your creation!
Outdoor Challenge (Beginner):
What is special about the natural environment where you live? Does it have to do with the animals that live there, the plants, the weather, the landscape, or the views? Is it something that you can see or hear, smell, or feel? Is it special because of its history, or memories you have there?
Imagine you had a visitor from outer space (where they don't have coronavirus). Where in your natural environment would you take them, and what would you show them? Go to a special place in nature near you and show it off to your imaginary extraterrestrial visitor!
Outdoor Challenge (Advanced):
Explore the vertical mile of diversity on the Pajarito Plateau. Maybe you live in a riparian area, a pinyon-juniper scrubland, ponderosa pine forest, or a mixed conifer forest. Explore the wild areas near you and try to identity the dominant trees in your area. Can you find a place where it seems like the dominant vegetation is giving way to other species? What is controlling that transition? Here are some possibilities:
Elevation: Normally, species adapted to cooler conditions are found at higher elevations.
Temperature inversion: Sometimes, you'll notice higher-elevation tree types dominating in canyon bottoms because cold air masses sink and make those areas locally cooler.
Sun exposure: Do you notice different communities on north- or south-facing slopes?
Access to water: Water is a very noticeable controlling factor in New Mexico biotic communities!
Other Resources:
Share Your Experience:
Tell us how you like to celebrate the Earth! We'd love to see your photos, too. Please send them to takeitoutside@peecnature.org or share them on Facebook or Instagram with the hashtag #peectakeitoutside.
Join us tomorrow to find out how our community connects with Earth!