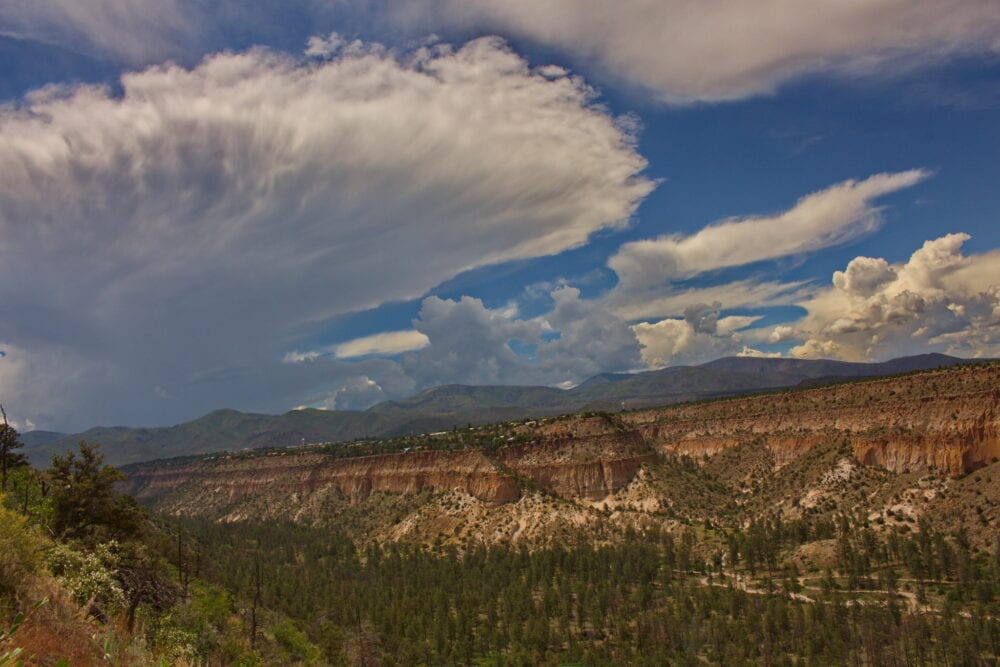 By Chick Keller
The eastern part of the Jemez Volcano slopes down to the Rio Grande. The Pajarito Plateau interrupts this slope with its high finger mesas. The area forms a high island in a northern desert. Its elevation spans a vertical mile, from 5,500 feet at the Rio Grande to 10,600 feet atop Caballo Mountain. This range of elevation gives it habitats from the high mountains to the pinyon-juniper woodland below. Within the area, you can also find diverse microhabitats, missing only lakes and marshes. This varied geography is home to a rich flora and fauna.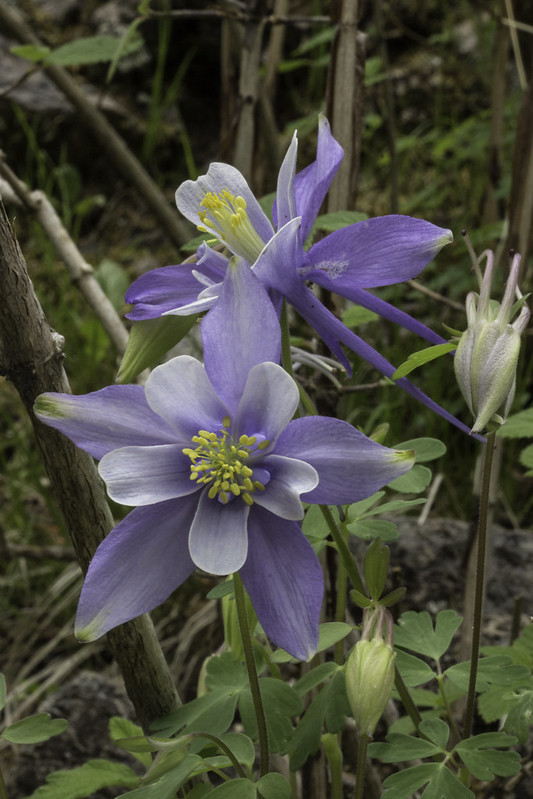 The Jemez Mountain Herbarium at the Nature Center houses over 1,000 plant species, which is remarkable because the entire Jemez Mountain area has only about 400 more. From the beautiful multi-colored mariposa lilies and Colorado blue columbines high up, through fairy slipper orchids and scarlet paintbrush at mid elevations, down to yellow-orange stream orchids, deep lavender pine spiderwort, and scarlet Cardinal flower near the Rio Grande, there are breathtaking wildflowers at every turn and in every season. Many represent the northernmost, westernmost, or southernmost parts of their range in the state. White Rock Canyon is especially spectacular, acting as if it were transplanted from south of Albuquerque.
Unfortunately, recent mega-fires have destroyed habitat for some of our most rare and beautiful flowers. Until the fire and subsequent floods of the Las Conchas Fire, a small colony of yellow lady's slipper (found nowhere else in the Jemez Mountains) graced the trail above Upper Crossing in Frijoles Canyon. Fires also have reduced the spectacular orange wood lily to just a few and wiped out one of the largest, densest colonies of fairy slipper. These species will never rebound here, a sad fact. However, there are surprising exceptions. On the northern-facing slopes of our local canyons the tadpole buttercup grows in profusion, even though it is very rare elsewhere in the state.
Wildlife is equally amazing. There are some four dozen species of mammals including the seldom-seen ring-tailed cat, about ten species of bats, and a few beavers!
Reptiles and amphibians abound also. Patch-nosed snakes, collared lizards, the endangered Jemez Mountain salamander, and Canyon Treefrogs are all notable in my mind. Have you seen the six-foot long whipsnake?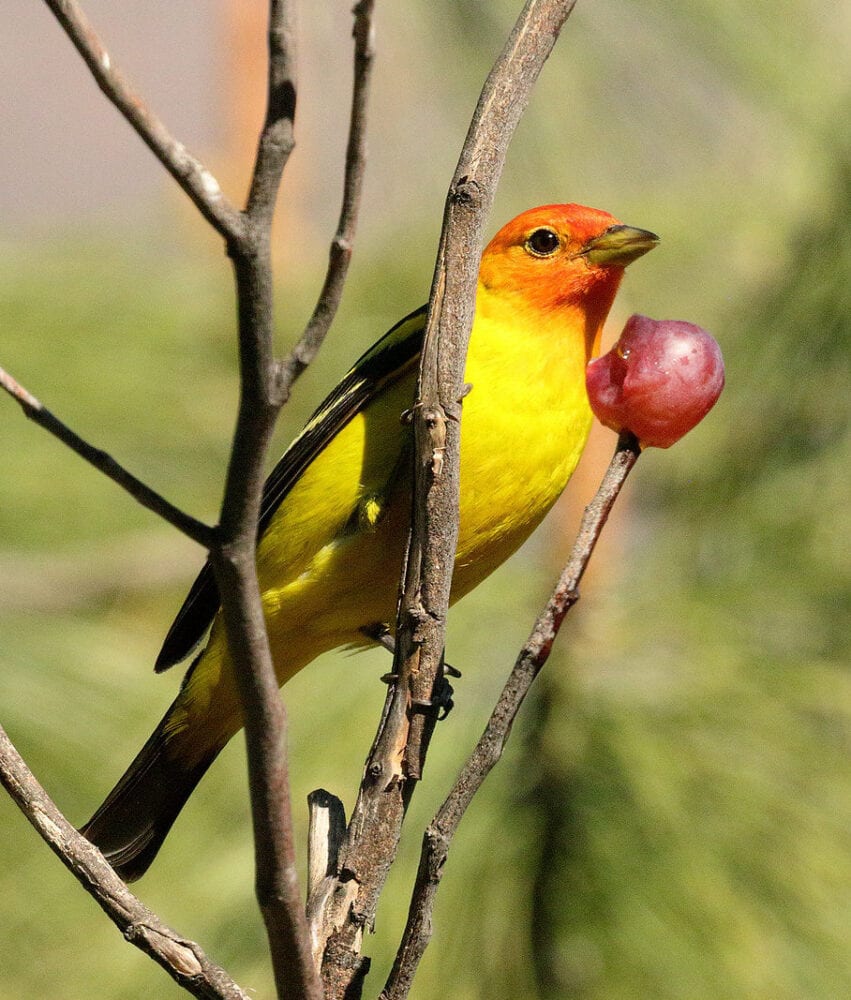 The avifauna of the Pajarito Plateau is equally diverse. According to eBird, 298 species have been recorded in Los Alamos County, and, while some were novelties that were just passing through, we are lucky to call many residents or repeat visitors. Up on Pajarito Mountain, with some luck, you might find the American Three-toed Woodpecker or a Dusky Grouse. A variety of colorful warblers, four hummingbirds, and the striking Western Tanager migrate through the Plateau in the spring and summer. Ducks and shorebirds sometimes stop by Ashley Pond or 6th Street Pond, and can be seen along the Rio Grande in White Rock Canyon during parts of the year. When a rarity stops by, birders are the first to know through the Los Alamos Rare Bird Alert, thanks to our dedicated local birding community.
Sitting on a promontory of White Rock Canyon (in any state east of New Mexico this canyon would be a national park!) in good years, one may admire a field of white sego lilies and pink Wooton's larkspurs while a raucous flock of Pinyon Jays flies overhead, a Bald Eagle soars higher up, Canyon Wrens sing their laughing melodious song, Blue Grosbeaks forage in nearby trees, and, below on the Rio Grande, Common Goldeneyes fly along the water.
It is a joy to go outside and let the wild things on our Pajarito Plateau, canyons, and mountains enrich our lives.