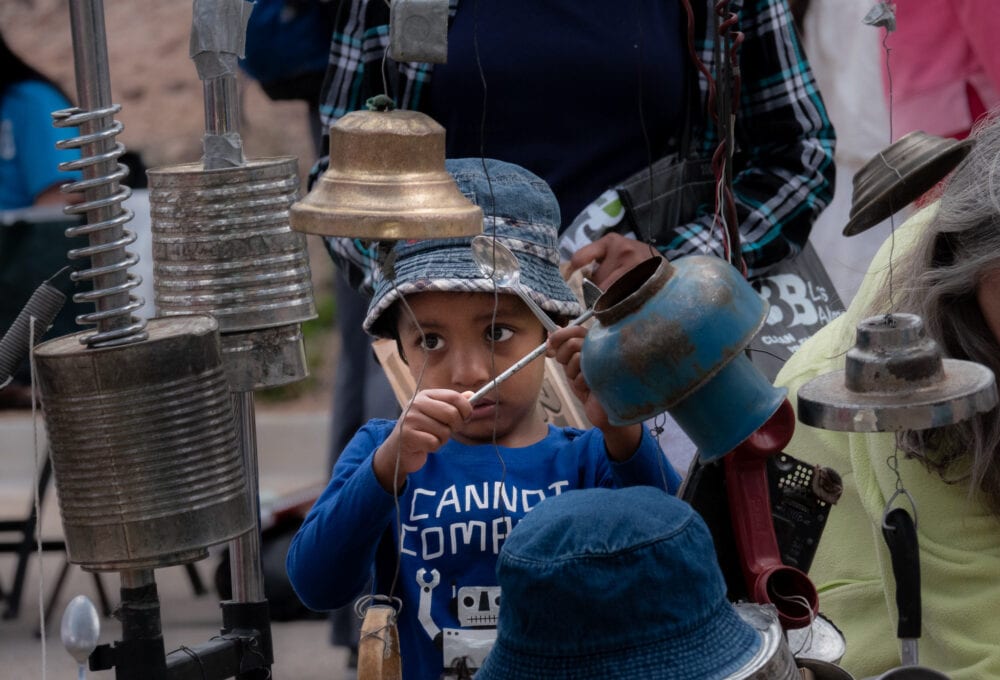 Welcome to Take It Outside! We're finishing off our Earth Day-birthday week with some thoughts about how to live sustainably and reduce your footprint on our Earth.
If you haven't signed our birthday card yet, you can do so here. Your stories are warming our hearts! Thank you, PEEC community.
Upcoming Birthday Events:
Join us for a virtual family-friendly happy (half) hour from 5 – 5:30 PM TONIGHT to celebrate our 20th birthday. We want to celebrate with you and share some highlights from our first 20 years! There will be fun, games, and memories! Pour yourself a drink of choice and raise your glass to the PEEC community via Zoom. Be sure to wear your PEEC swag and party hats!
Finally, for the last event of this Earth Day week, Rick Wallace will explore the latest theories on the formation of our planet and solar system during a live-streamed astronomy talk at 7 PM tonight. During this presentation, Rick will also discuss the formation of other solar systems and talk about implications for life beyond our own system.
Blog Post:
Sue Barns, a PEEC volunteer and member of the Los Alamos County Environmental Sustainability Board, shares ways she's found to live more sustainably and minimize her footprint on the planet. Learn about her efforts, and some ways you can reduce your footprint, here.
Craft:
Ziploc baggies and individually packaged snacks may seem like a quick and easy solution when saving food and packing lunches. However, 40% of the plastic produced globally ends up as packaging.
Reduce the amount of plastic in demand by buying bulk and then making your own beeswax wraps to store food. They are simple to make and can be used for lunches, picnics, and in the refrigerator!
Find out more about the climate change impacts of plastic.
Outdoor Challenge (Beginner):
Make a difference today by picking up trash or dog poop (why should I care about dog poop?) in an area near your house. You and your neighbors will appreciate it, and the trash and fecal matter won't end up damaging our ecosystem.
Be sure to protect yourself by wearing gloves and following COVID-19 guidelines, and wash your hands thoroughly when you are finished.
Send a picture of your efforts to takeitoutside@peecnature.org, or share on Facebook or Instagram with the hashtag #peectakeitoutside. Make it even better by challenging a friend or family member to pick up trash where they live!
Outdoor Challenge (Advanced):
Start thinking about how you can live more sustainably! Make it fun, and follow Sue's advice and start with something that inspires you. Some ideas you could think about for outside your home:
Start a compost pile. Tune in to PEEC's compost panel on May 12 for ideas. Keep an eye on PEEC's website for more information on this event.
Identify places where you could replace existing landscaping with native and drought-tolerant plants.
Create outdoor wildlife habitat.
Consider harvesting water from your roof for your landscaping.
This is a great time to make sure your drip watering system is working properly!
Other Resources:
Share Your Experience:
Tell us how you like to celebrate the Earth! We'd love to see your photos, too. Please send them to takeitoutside@peecnature.org or share them on Facebook or Instagram with the hashtag #peectakeitoutside.
Join us next week to explore our forest ecosystems!