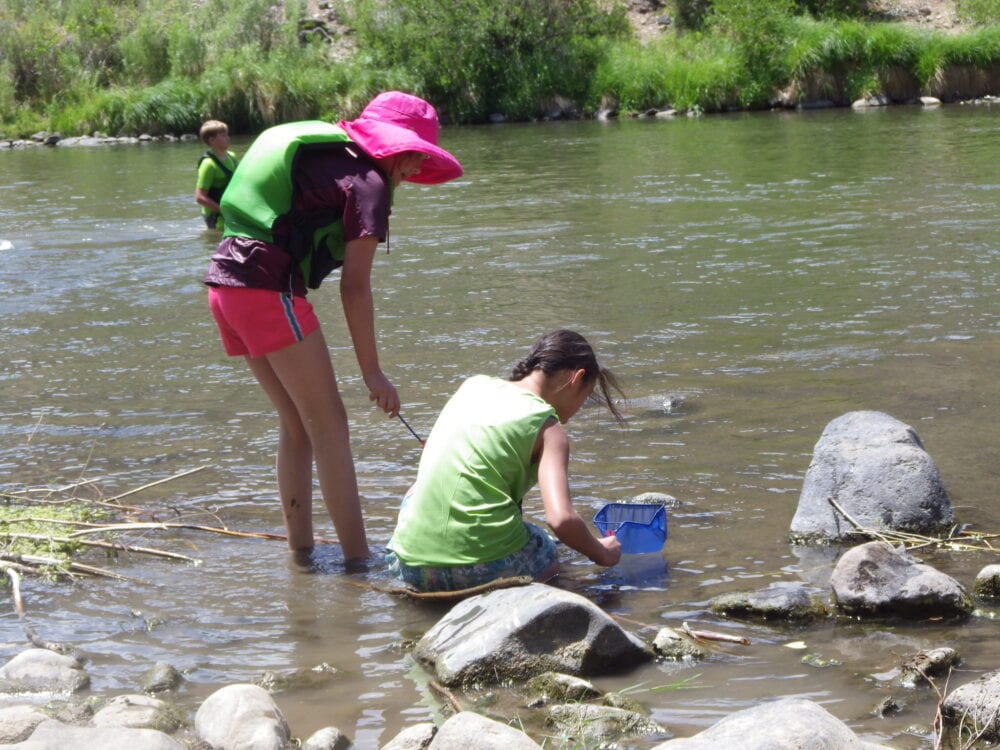 This week in Take It Outside, we are learning about some of the insects and other creepy crawlies of Northern New Mexico!
Today, explore the rich communities of aquatic critters that live in lakes, streams, and puddles of our region, and what they can tell us about the health of our aquatic ecosystems.
Upcoming Events & PEEC News:
Learn how to become a better recycler at tonight's live-streamed talk from Los Alamos County Environmental Services Manager Angelica Gurule. This event will start at 7 p.m. and it is free to watch, but attendees must register in advance. We have much more coming up this week, too! Visit our events page to learn about our upcoming critter livestream, astronomy talk, yoga class, and more!
Plus, you can vote now for the winner of April's photo contest! You can vote by filling out this form. We'll announce the winner on social media in the next few days. If you'd like to learn about our photo contest and how to participate in the future, visit our photo contest webpage. The deadline to submit entries for May's migratory birds contest has been extended to May 15.
Blog Post:
Aquatic Ecologist Rossana Sallenave, from New Mexico State University's Extension Office, shares the joys of searching for aquatic macroinvertebrates, and how they are used to determine the health of a water body. Read her blog post here.
Craft:
Make a bug collector box out of a recycled juice bottle and a little bit of mesh or loosely-woven cloth. Find instructions here. Create a habitat for bugs and watch them crawl around! Insects will always do best in their natural habitat, so when you're finished watching them, return them to the wild.
Outdoor Challenge (Beginner):
Find a stream or other body of water, and look for aquatic macroinvertebrates! One of the best ways to find them is to pick up rocks, hold them upside down, and look for anything that wiggles. Bring a light-colored tub or container, fill it halfway with water, and carefully transfer your critters to the container to see them better. Make sure to return them to the stream when you're finished!
Try to identify some of your finds using this easy-to-use key.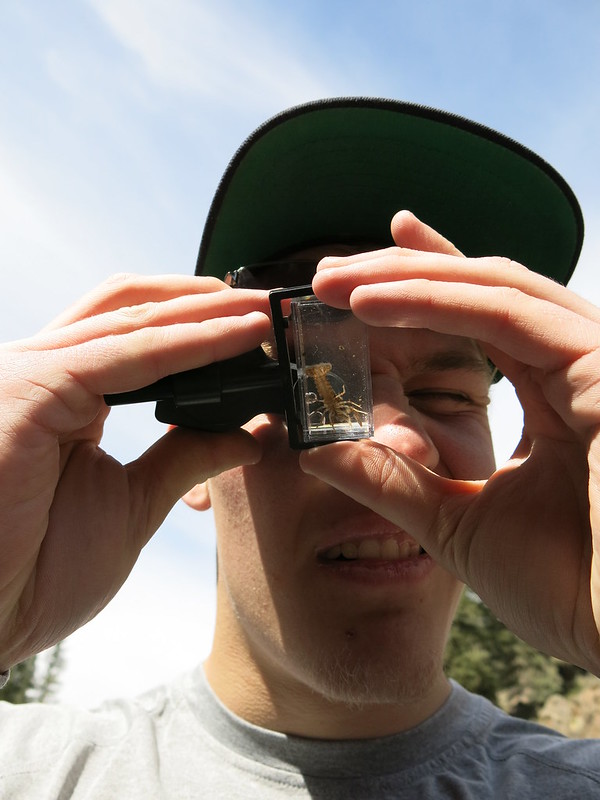 Outdoor Challenge (Advanced):
Did you know you can use binoculars backwards to make a rudimentary field microscope? Bring the insect very close to the lens and you can see it up close.
Examine an aquatic (or other) insect and use your field microscope or a magnifying glass to identify some of its parts. See the general diagram on this page.
Head
Thorax
Abdomen
Legs (six for insects)
Eyes
Mouthparts
Antennae
Gills
Tail
Other Resources:
Share Your Experience:
What bugs can you find this week?! Tell us in the form below! We'd love to see your photos, too. Please send them to takeitoutside@peecnature.org or share them on Facebook or Instagram with the hashtag #peectakeitoutside.
Join us tomorrow to learn about the social lives of ants!