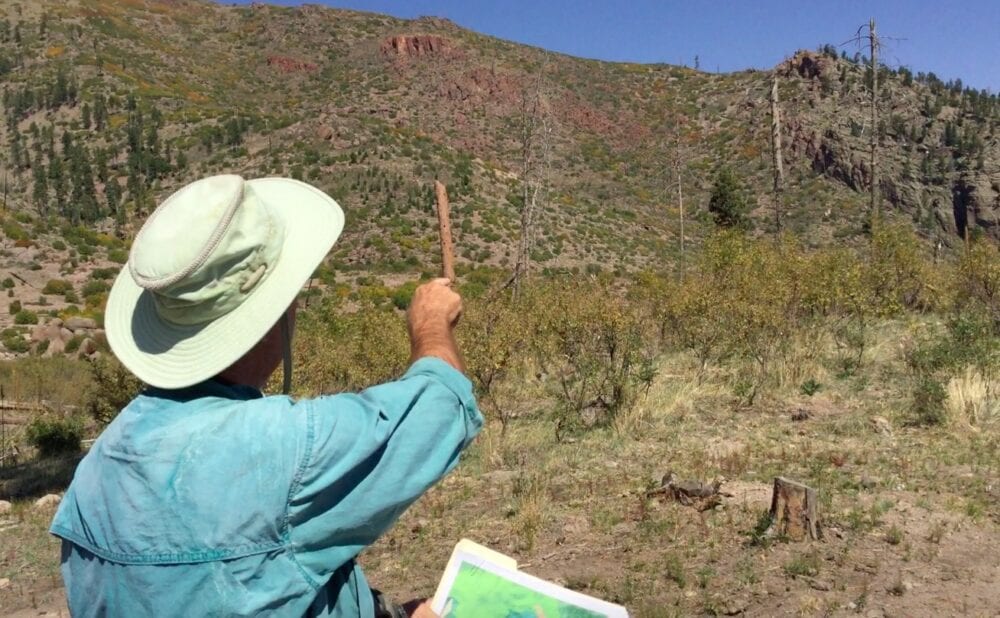 One of the perks of being a field geologist is that they often get to spend time outside! Follow along with a geologist as he spends a day mapping rocks in the Jemez Mountains, and then try your own hand at observing rocks and mapping soils.
Click the links below to take a virtual geology field trip!
To take full advantage of interactive content in the slide shows below, or to share with your class, access the Google documents here. The documents are view only, but if you have a Google account, you can make copies of them to edit yourself.
Teachers, please contact us at educator@peecnature.org to let us know if you're using this content in your classroom. Enhanced opportunities may be available for teachers.
• First, watch this video:
• Learn to read a geologic map using this tutorial:
Check your work using this key!
• Try observing rocks yourself using this template:
• Make a soil column and map your results using this template:
Share your experience with us! Email us at educator@peecnature.org to share your pictures and stories. You can rate our field trip using our evaluation form.