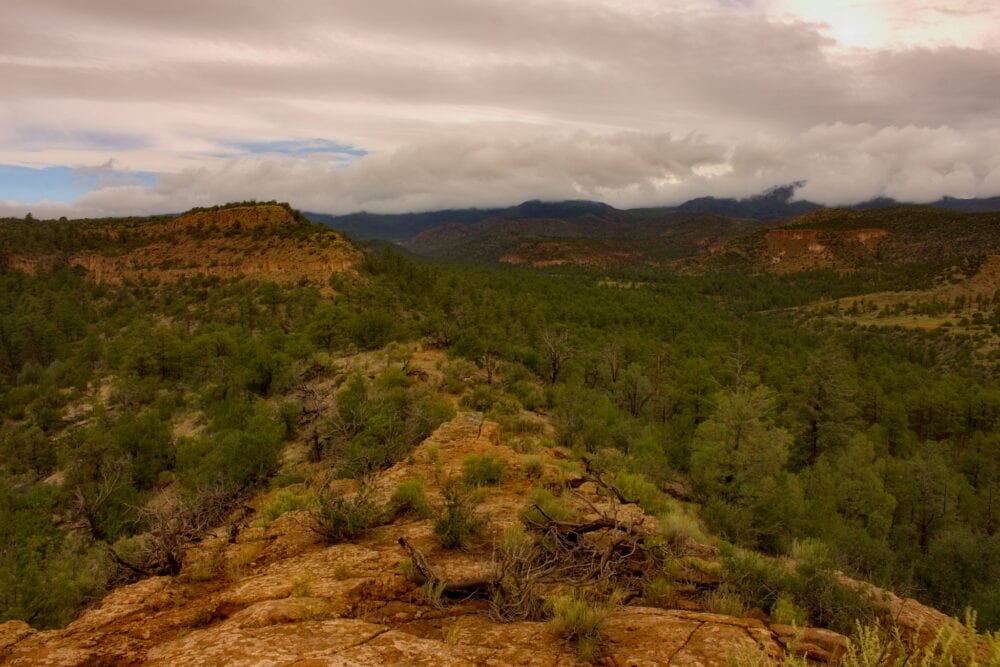 This week on Take It Outside, we are exploring weather and climate. Explore monsoon season, build a weather station, play in the rain, and more!
Summer Nature Challenge: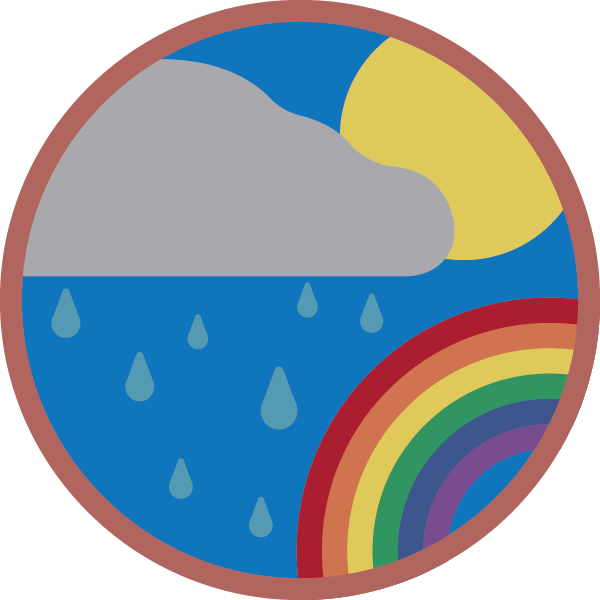 Participate in our Summer Nature Challenge! Every week, participants who complete the challenge can earn a sticker. If you finish all nine weeks, you'll earn a bonus sticker! Find our archive containing all of our past Take It Outside activities here.
Download the challenge sheet here to print out and complete at home. At the end of the challenge, you can either bring it to the nature center or mail it to us at 2600 Canyon Rd, Los Alamos, NM 87544.
If you don't have a printer or prefer to work online, you can tell us about your experiences in the Google Form below or email your stories and pictures to takeitoutside@peecnature.org.
Blog Post:
In this week's blog post, PEEC volunteer Jean Dewart explores the science behind the monsoon season in Northern New Mexico and gives an update on outlooks for the 2020 season. Read it here.
Outdoor Challenges:
We're posting three outdoor challenges today that you can enjoy throughout the week!
Tell us about your experiences with one, two, or all three of them! You can do this in the Google Form below, by writing or drawing about them on our summer challenge sheet, or by sending an email to takeitoutside@peecnature.org.
Challenge #1 – Play in the Rain!
One of the best things about rain is to get outside and splash in it. Smell the petrichor, feel the cool drops on your skin, take off your shoes, dance, sink your fingers into the mud, and float leaves and sticks in rivulets. Be aware of traffic, lightning (stay inside if you hear thunder), and flash flooding (avoid canyons when rain is falling in the watershed).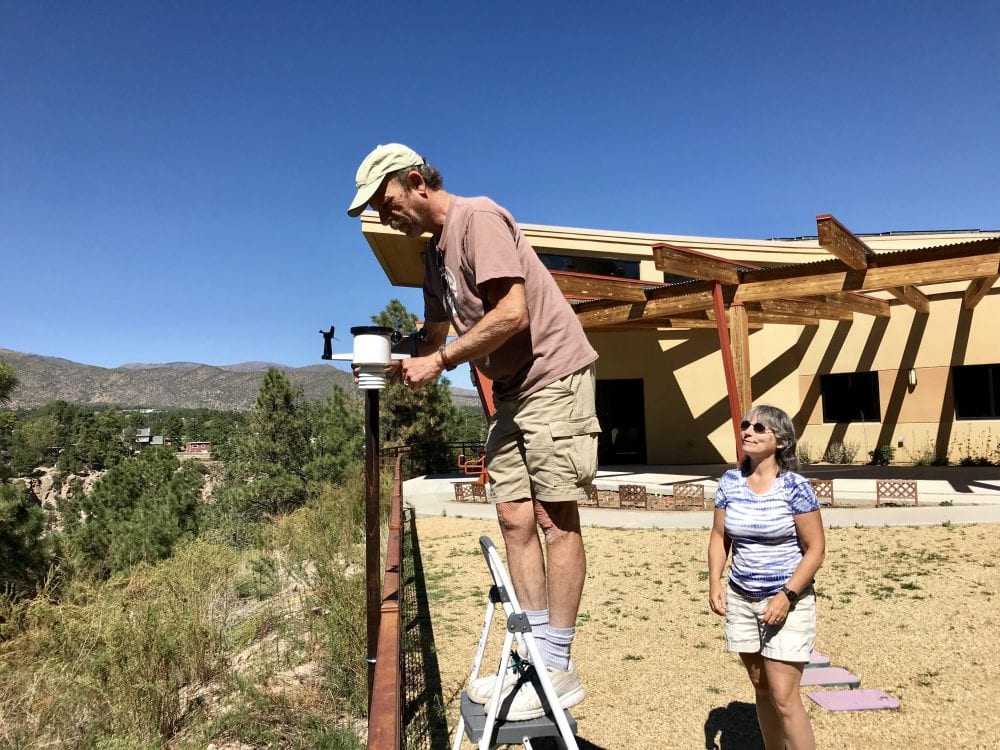 Challenge #2 – Build a Weather Station:
There are good reasons to have your own weather station. For one thing, weather can be extremely localized. Comparing rain and other measurements with neighbors only a few blocks away can give very different results. Knowing the nearby air temperature also gives you a better idea of when to open and close windows, turn on fans, and how to employ other low-cost and energy-efficient alternatives to using heat or air conditioning.
You can craft a simple weather station with household materials using this guide from the National Oceanic and Atmospheric Administration (NOAA). With it you can craft tools to measure wind speed, wind direction, air temperature, rainfall, and more at your house!
This week, we challenge you to build at least one of these instruments and take a weather-related measurement at your house. Let us know what you record!
Did you know that we have our own weather station at the Los Alamos Nature Center? Check out its readings on Weather Underground!
Thanks to PEEC volunteer Dave North for sharing some weather station tips for this challenge!
Challenge #3 – Rain and the Ecosystem:
Water is life! Observe how wildlife and plants behave after rain. Look for evidence of the following:
Worms emerging from the ground
Insect larvae hatching in stagnant water
Birds and other wildlife drinking from and bathing in puddles
Plant leaves changing from a wilted to perky appearance
Seeds germinating in damp soil
Lawns and natural areas greening over several days
Want to Learn More?
Did you know that you can get a nearly real-time professional weather readout from Los Alamos National Laboratory's Weather Machine. Check out this page to explore the weather in Los Alamos County.
If you were inspired by this week's outdoor challenge, you can purchase a weather station to set up at home for more accurate readings. According to Dave North, there's no real need to spend top dollar. The accuracy difference — if any — between the most expensive amateur units and cheaper units is not really significant. Be sure to calibrate your machine if you decide to get one! This is an important step to get accurate readings. Learn more about personal weather stations here.
Check out NASA's Climate Kids page for interactive learning about our climate.
Share Your Experience:
Tell us about your outdoor experiences! We'd love to see your photos, too. Please send them to takeitoutside@peecnature.org or share them on Facebook or Instagram with the hashtag #peectakeitoutside. If you'd like this to count for the Summer Nature Challenge, be sure to include your name and email address.