In honor of our 20th anniversary, PEEC is asking local experts and enthusiasts to share lists of 20 nature-related highlights of the Pajarito Plateau. We hope that this project teaches our community something they didn't know about our outdoors and encourages them to get out and try something new.

To kick things off, we asked Craig Martin to share a list of his 20 favorite hikes on the Pajarito Plateau. Craig is a Los Alamos Living Treasure, former Los Alamos County open-space specialist, past PEEC board member, author, and all around local outdoor expert.

Explore Craig's favorite hikes on the Pajarito Plateau, in no particular order, below. Learn more about our local trail system here.
Dot to Dot Loop: A grand seven-mile tour through the spectacular White Rock Canyon, utilizing the Red Dot, River, and Blue Dot Trails. The hike is rugged, but worth it. The journey offers scenery, wildlife, and interesting plants — a bit of everything. (Pictured above)
East Fork of the Jemez River: A five-mile out-and-back trip along the East Fork of the Jemez River in the Santa Fe National Forest. Here you'll find flowing water; a nice, quiet canyon; summer wildflowers; or great snow for cross-country skiing.
Upper Water Canyon Trail: Short out-and-back trip in the Santa Fe National Forest with flowing water, birds, and an abundance of summer wildflowers.
Cañon de Valle Trail: A 6.5-mile out-and-back trip through the Santa Fe National Forest to the boundary of the Valles Caldera National Preserve. The trail is isolated, quiet, and hosts patches of majestic mixed conifer forest.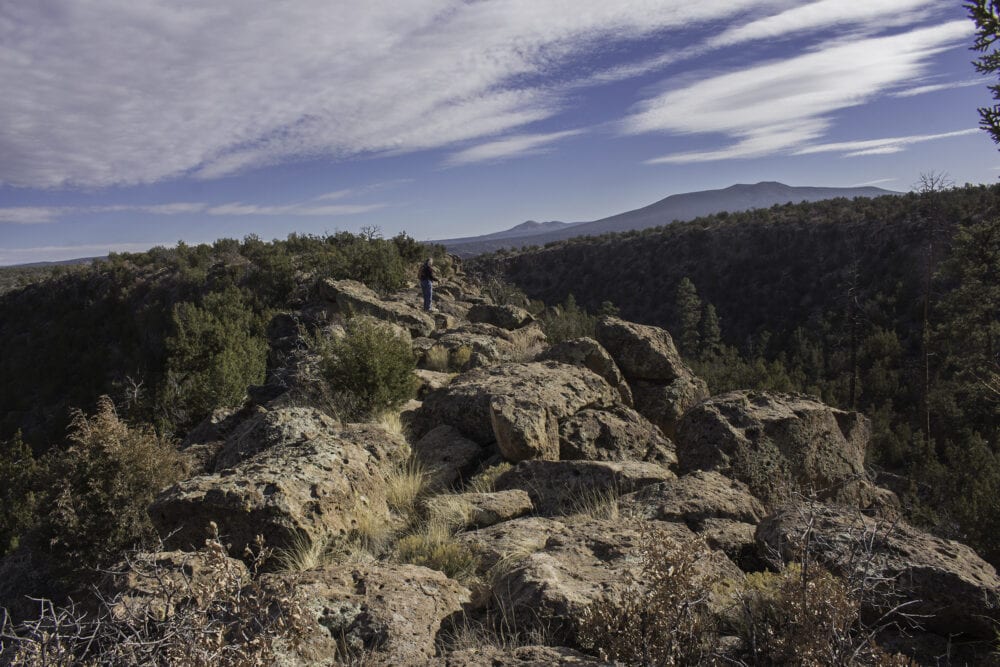 Knife Edge Trail: A two-mile out-and-back trip on Department of Energy land south of White Rock that follows a narrow ridge with deep canyons on both sides. Hikers will enjoy great scenery and open vistas.
Acid Canyon Loop: A one-mile quick getaway in downtown that starts at the Los Alamos Nature Center. Stately ponderosa pine forest.
Ranch School Trail: A two-mile out-and-back trip from the Los Alamos Nature Center that descends to Pueblo Canyon on a well-graded trail lined with tall Douglas-firs and moist-woods wildflowers.
Cañada Bonita Trail: Los Alamos's high-elevation trail leading in 2.5 miles to an overlook of the Valles Caldera. You'll find scenery, birds, flowers, a huge meadow, and great cross-country skiing in winter.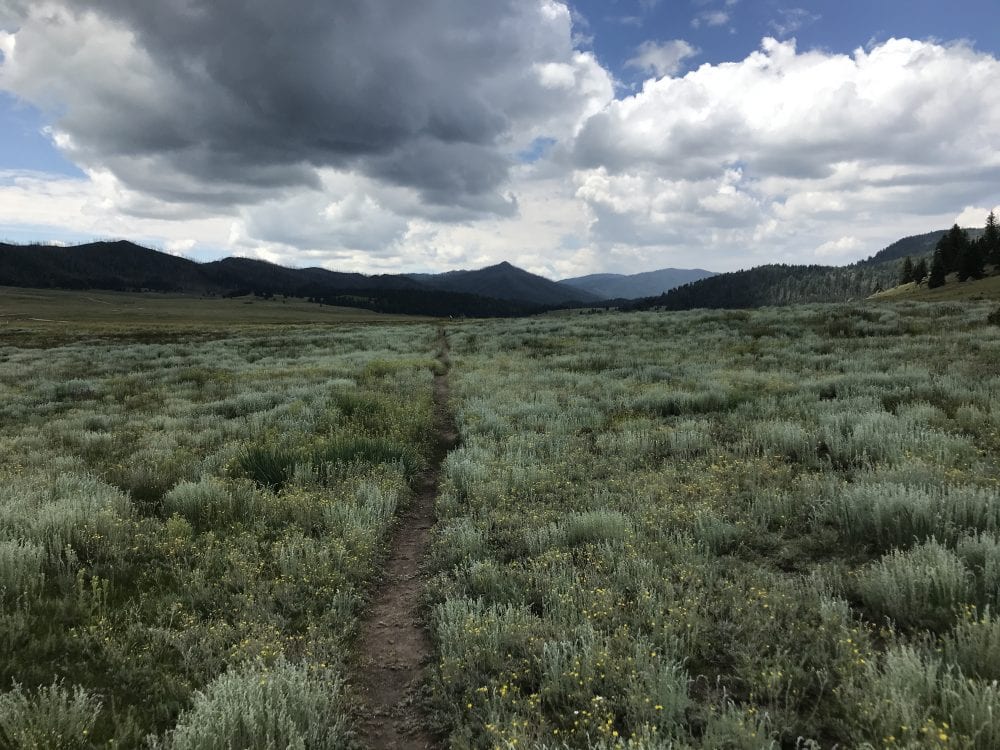 La Jara Trail: A two-mile circumnavigation of a small dome in the middle of the Valle Grande at the Valles Caldera National Preserve. Hikers can enjoy grand vistas, wildlife, and great summer wildflowers.
Guaje Ridge: Starting at the Pajarito Mountain Ski Area, a rolling 10-mile trip connecting the Cañada Bonita Trail, Pipeline Road, Guaje Ridge Trail, and Cabra Loop. The journey is best on a mountain bike, but watch out for the thorns on New Mexico locust trees.
Pajarito Canyon-Nail Trail Loop: Nice four-mile loop on the Santa Fe National Forest that climbs on an old logging road and descends through Pajarito Canyon and its lush wildflowers.
White Rock Canyon Rim Trail: A reasonably flat, variable length stroll along the rim of White Rock Canyon from Overlook Park to the Kimberly cul-de-sac. Scenery, scenery, scenery.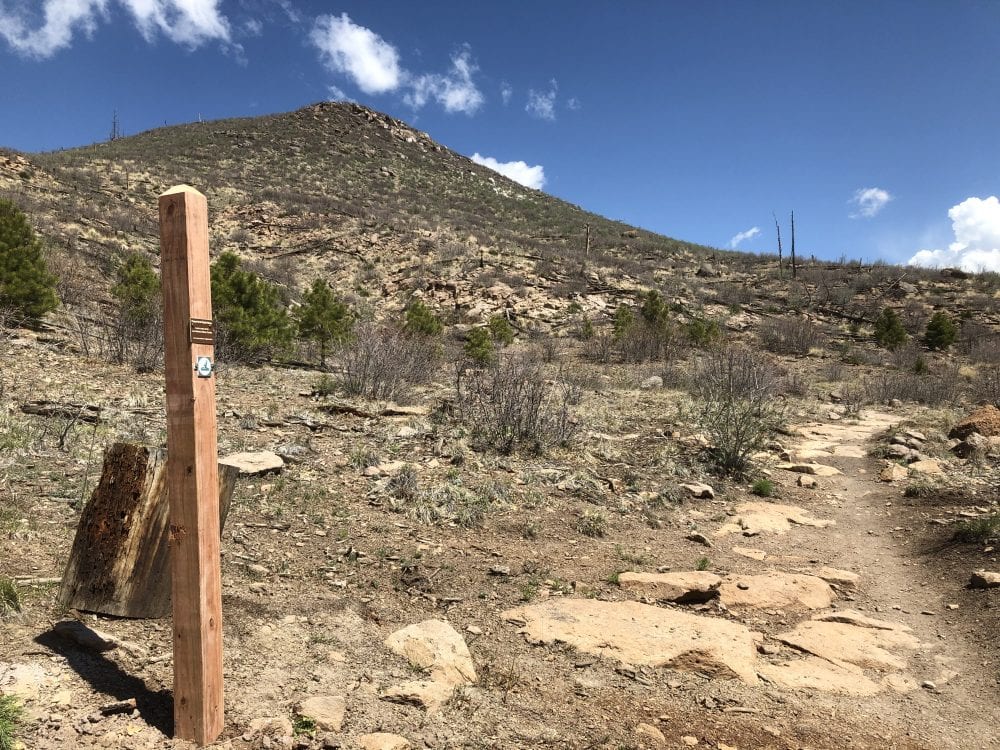 Perimeter Trail: This is a long trail that goes around the west and north outskirts of town, with a nice two-mile stretch between the Mitchell Trail and Guaje Pines Cemetery. Open vistas and attractive pine forest.
Cerro Grande Trail: Four-mile, steep climb to the summit of Cerro Grande in Bandelier National Monument with spectacular, 360-degree views of the Jemez Mountains and the Valles Caldera. Be prepared for the 1,500-foot elevation gain over two miles.
Tyounyi Overlook Trail: A 1.5-mile loop starting at the amphitheater parking at Bandelier National Monument that leads to a viewpoint high above the floor of Frijoles Canyon. It is a great getaway from the crowds at Bandelier.
Upper Crossing Trail: A three-mile out-and-back trip to the rim of Frijoles Canyon (or beyond to the floor of the canyon) from Ponderosa Campground at Bandelier National Monument. It is a pleasant walk with great views.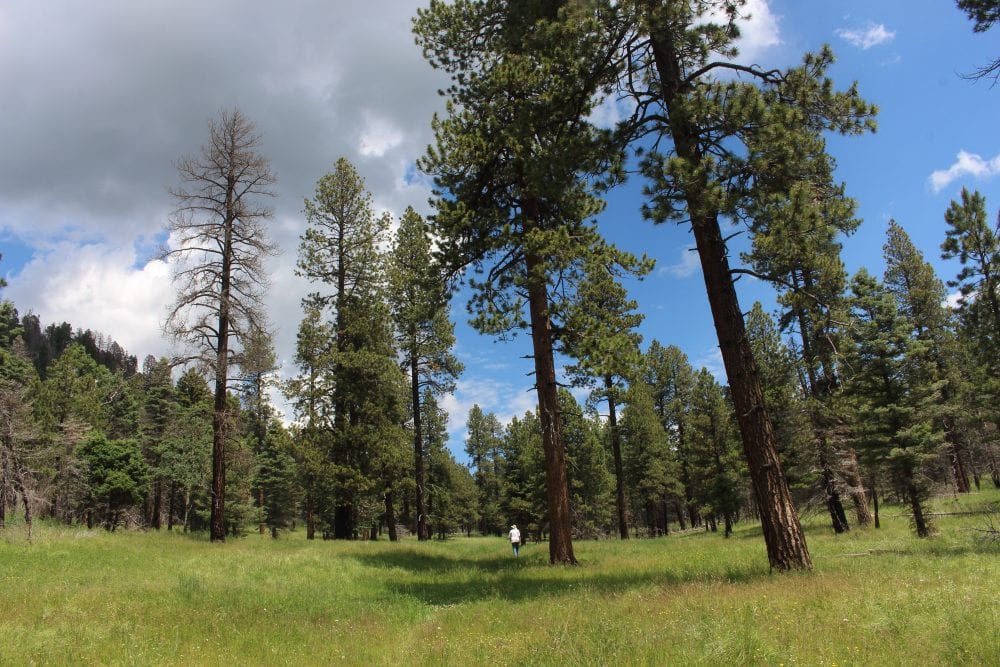 Alamo Boundary Trail: A two-mile out-and-back trip in the high country of Bandelier National Monument, it offers a reasonably flat alternative to the Cerro Grande climb with tall Douglas-fir trees and nice summer wildflowers.
Deer Trap Mesa Trail: Great views along a two-mile out-and-back trip or a 3.5-mile loop on Los Alamos County Open Space on Barranca Mesa.
Canyon Rim Trail: Easy, paved trail along Los Alamos and DP canyons between Smith's Marketplace and the Los Alamos Co-op Market. Four miles of strolling.
Rendija Crack Loop: A three-mile loop featuring the narrow, rocky canyon of the Rendija Crack. Always cool on a hot summer day.
---
We hope you'll get outdoors and explore some — or all — of these trails in 2020. Be sure to stop by the Los Alamos Nature Center first to learn more about the area and to pick up a Passport to the Pajarito Plateau to take along on your adventures!
Learn more about Craig Martin in this feature from New Mexico Magazine.