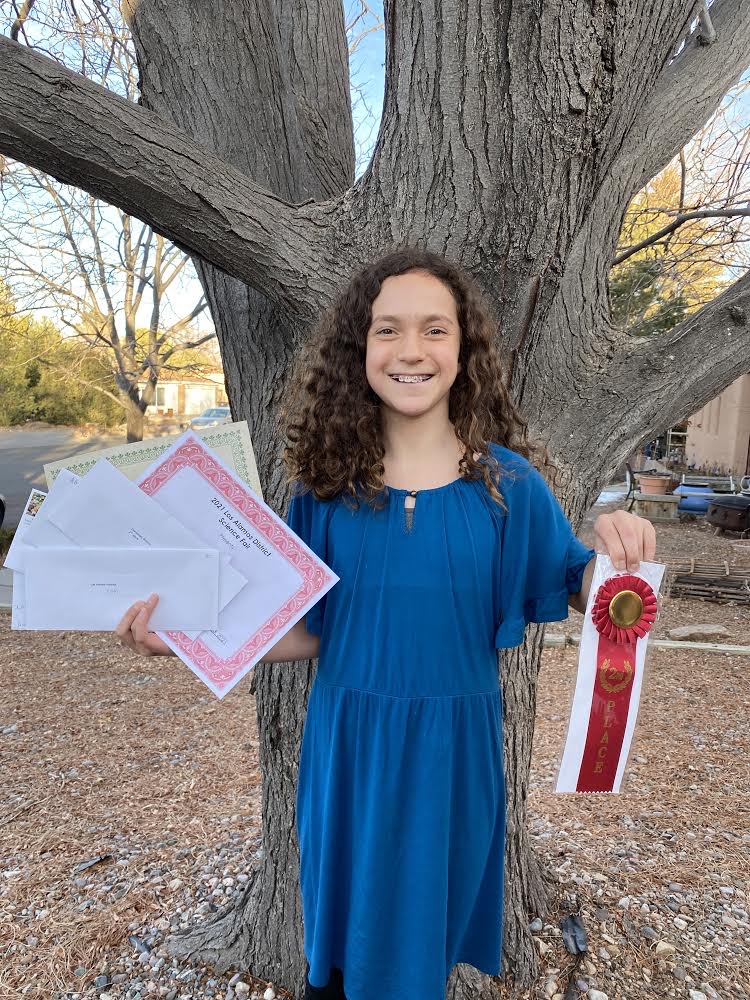 Bandelier National Monument and PEEC have been partnering for almost 20 years to bring students on a field trip to a scientific bird-banding site at Bandelier. This year, because of the pandemic, we had to bring bird banding to the students via a virtual field trip experience.
In both the virtual and in-person bird-banding programs, students gain insight into the processes of field science and learn about a key method of collecting data for understanding our local and migratory bird populations.
This year, 5th-grader Ana Saenz took things a step further by analyzing a subset of Bandelier's bird-banding data for her science fair project:
"My friends and I started a nature club at our school, Chamisa Elementary. One day, Zoë Moffett, who was a bird bander at Bandelier National Monument, talked to the club about bird banding. I had first seen Zoë at the virtual owl talk she gave for PEEC," Ana says. "I was trying to think of a science fair project then, so I decided to ask her if I could borrow some data about banding, and she agreed to give me the masses of the Audubon's and Wilson's Warblers that they had tagged since 2014."
Click through the slides below to see Ana's project!