After posting Part 1 of this two-part tale on January 20, 2021, the finale of Bryan Reynolds' action-packed, two-part butterfly photography expedition to New Mexico is presented below. His natural history sensibilities, startling closeups and seemingly impossible photo angles are well worth your attention. Who knew how much fun mud could be?
---
A Butterfly Photography Expedition to New Mexico, April 2017, Part 2
By Bryan Reynolds
Day 4 — April 13, 2017:
Thursday, April 13 was, again, a very similar day weather-wise. Temperatures started in the upper 50s and would climb to around 70 in Albuquerque. However, during most of the day, I was at a much higher elevation and the highest temperature I saw was 64 degrees. This was the fourth day of my trip, and I met up with my good friend Mike Sanchez from the New Mexico Museum of Natural History and Science. We wanted to check out the northern side of the Sandias, so we started out early and the first place we stopped was the Tunnel Spring trailhead. This spot is just before you hit the small community of Placitas. It had been over 20 years since I was in this area, and it looked exactly the same. Even down to the patch of invasive saltcedar, Tamarix ramosissima. It was in full bloom and loaded with native bees and a few hairstreaks, both Thicket (Callophrys spinetorum) and Juniper (Callophrys gryneus). I tried working both species, but only the C. spinetorum were keepers. Such is life with photography. I'm lucky to keep around 10% of my images, especially of small active critters such as butterflies.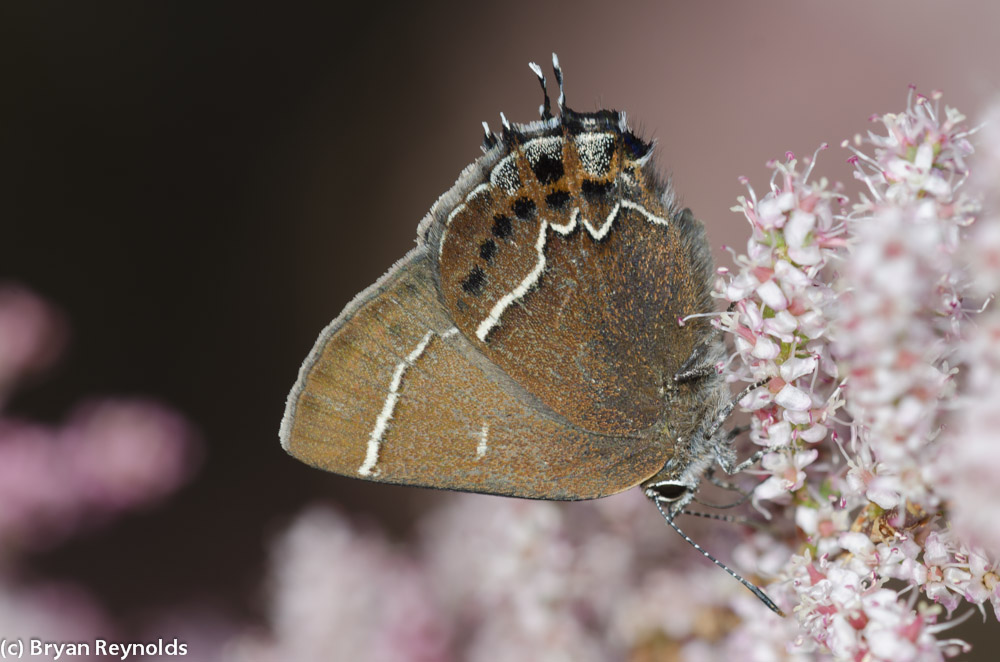 Mike and I worked the saltcedar and I came away with some nice native bee photos of several varieties. There is also a spring here, as the name of the place states, and there were a few mud-puddlers, again the ever-present Rocky Mountain Duskywing (Erynnis telemachus), and one lone Checkered White (Pontia protodice) — a beautifully fresh individual that I was unable to get a shot of.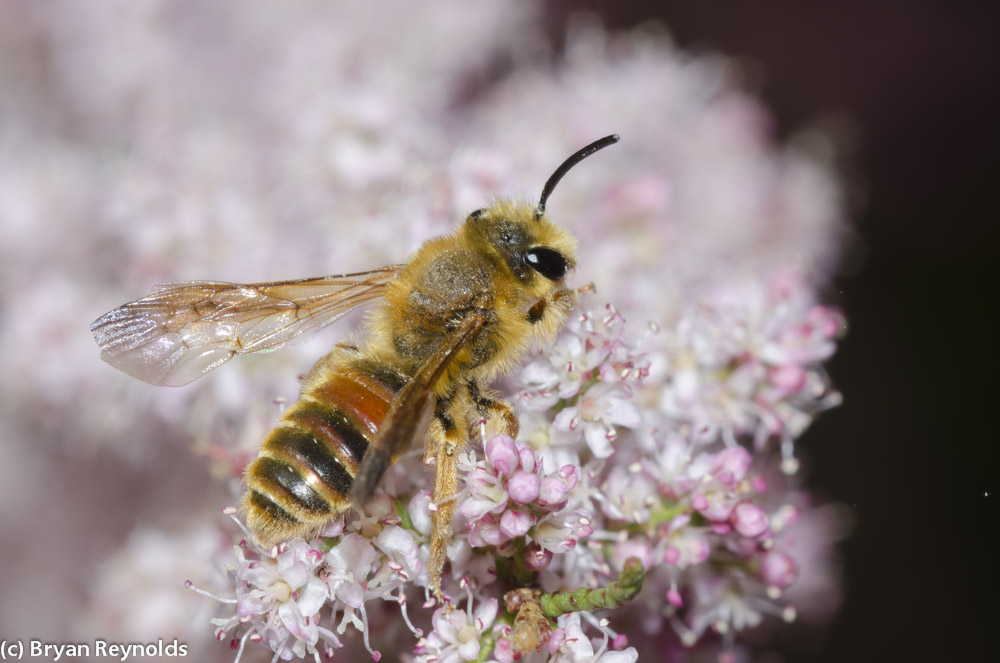 We stopped here and there on the way up and I photographed a lot of subjects. Butterfly-wise, I tried hard to get ventral shots of E. telemachus, and was able to get a few. Also, there were a lot of overwintered adult Mourning Cloaks (Nymphalis antiopa). One was decent and in a good location, so I got a few shots. At one stop, there were up to five cloaks dogfighting. Along the road we saw a small patch of dandelion, and most butterfly enthusiasts/collectors/observers/hobbyists (did I cover them all?), know this is used a lot by butterflies. All we saw were more E. telemachus and one female Common Checkered-Skipper (Pyrgus communis). I got both dorsals and ventrals of her. And right along Las Huertas Creek, there was another male Short-tailed Skipper (Zestusa dorus) mud-puddling.
We continued up the mountain on a very rough and little maintained road #165 that meets up with the crest road on the east side of the Sandias. Our next stop was at the Sandia Man Cave parking lot. There was a large puddle in the middle of the dirt lot but no butterflies were seen. We walked up the path to the cave while I looked for subjects and photographed a few non-butterflies. We decided to turn back and waiting for us at the puddle was a very fresh Field Crescent (Phyciodes pulchella), and I was able to get some dorsal shots of it. It was active and jumpy, and would only pump its wings open and closed. Once opened, I'd fire off a shot and hope it was totally flat to my plane of focus. I got a couple I'm very happy with.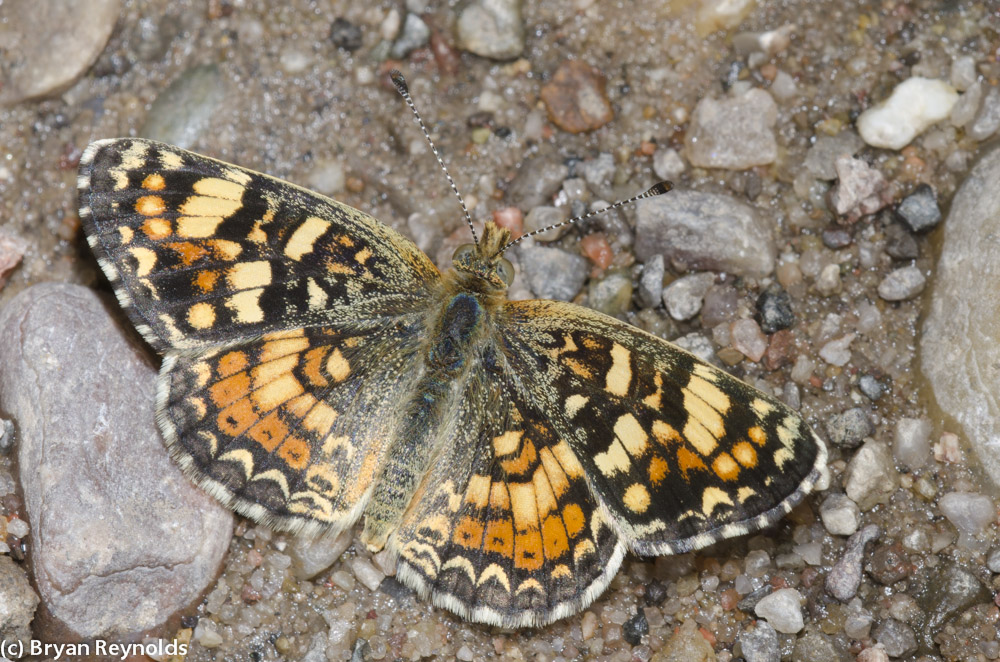 After this, we continued higher and after a while there was a lot of snow in shaded areas and not many butterflies. I did see several Southwestern Orangetips (Anthocharis thoosa) and they were fresher higher up, but none of them landed in front of my camera. I did fire off a few shots at a couple but they were not keepers.
We had had a long and productive day, so we decided to drive around the mountain and head back to Albuquerque. Mike and his wife Kris treated me out at Ortega's Mexican Restaurant where I had a heaping plate of chile rellenos with a large side of papitas. All in all, a very satisfying and productive day.
Day 5 — April 14, 2017:
Friday, April 14 started almost identical to the last previous days with sunshine and very nice temps, upper 50s early to low 70s by the end of the day. I had much luck at Travertine Falls over the week, so I wanted to spend the day there and hoped new species would be popping out. The area did not disappoint and I ended up with five new-for-the-trip butterflies and one new moth.
As usual, I hiked the short distance (0.5 mile) to the base of the falls to check out the mud. I always move slowly on the way since I constantly look for and photograph subjects. The very first species I noticed at the base of the falls were a couple Echo (Western) Azures (Celastrina echo) mud-puddling. I donned my construction worker's kneepads and football player's elbow pads and got down to their eye level in the rocks and mud. Like most Lycaenids, they pretty much sat still for photos and I tried hard to parallel their wing surface to ensure edge-to-edge sharpness. As I was shooting, all of sudden a nice and fresh Southwestern Orangetip (Anthocharis thoosa) literally fell out of the sky and landed right next to me! To my surprise, it was a female, and she posed really well for me. She had her wings cocked at about a 45 degree angle, so I was able to get nice views of both her dorsal and ventral sides. After a short drink, she took off and that was that. If only a male would have done the same…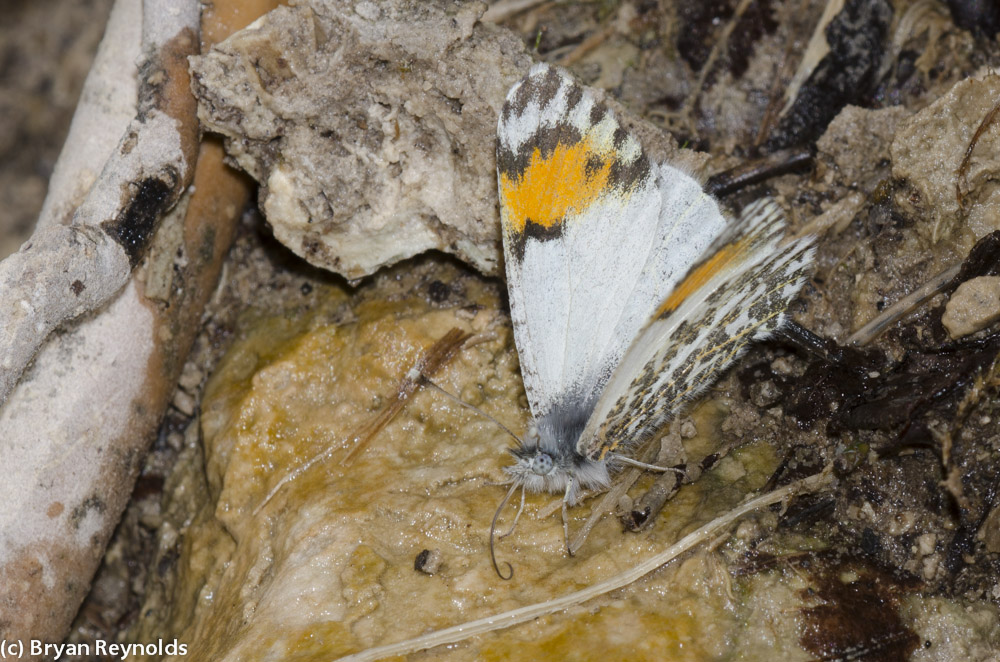 After that excitement, I climbed to the top of the falls to see what was happening. The flowering tree still had a few butterflies, but nothing new. There was a nice Thicket Hairstreak (Callophrys spinetorum) mud-puddling, so I got a few shots and then climbed back down to the base of the falls. I find that after I stir things up, it's nice to get away for a short time and come back to see what else might have showed up. And sure enough, there was a fresh Margined White (Pieris marginalis) mud-puddling. It was very cooperative and I noticed its left forewings had a little curl at the tip. No matter, it was not only a new trip species, it was also a personal record. So I worked it hard and got a lot of shots of it in various positions. It would not however, open very wide. So, I got a couple partial dorsal shots of it. After that, I worked more of the 'common' species including a couple more Rocky Mountain Duskywings (Erynnis telemachus) including my second female for the trip, and another C. spinetorum and more C. echo shots. While doing that, a Two-tailed Swallowtail (Papilio multicaudata) dropped down into the mud. I was excited, since I haven't been in areas where this species is common. It was nestled in between some boulders, and once I stalked up to it, I realized it was missing some wing sections. Oh well, shots of a torn up one are better than no shots. After a couple frames it blasted away (I'm heading back to the area soon and, hopefully, I'll have more opportunities with this species).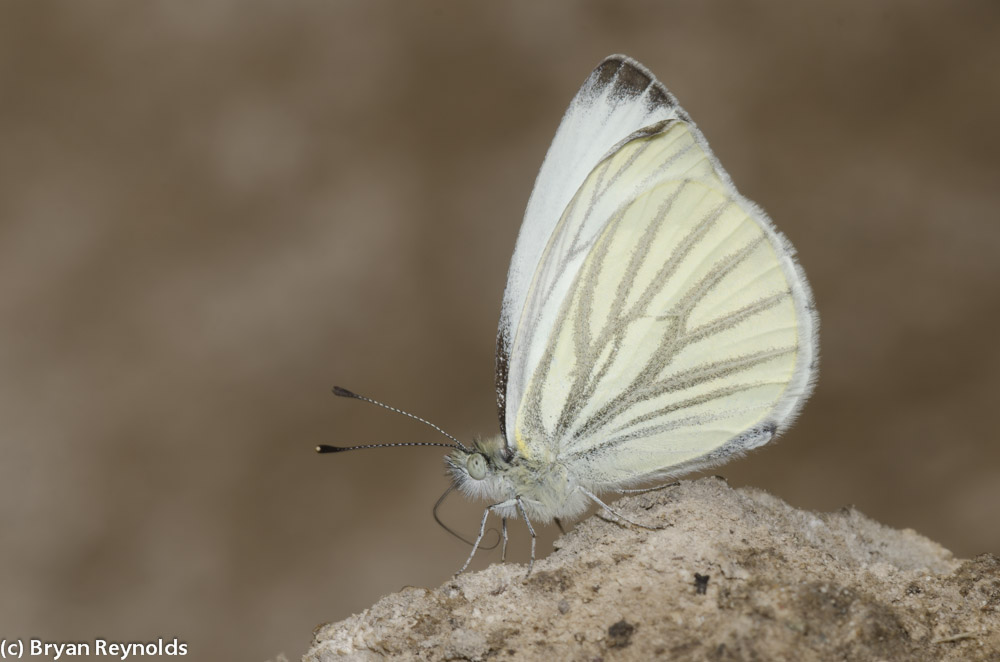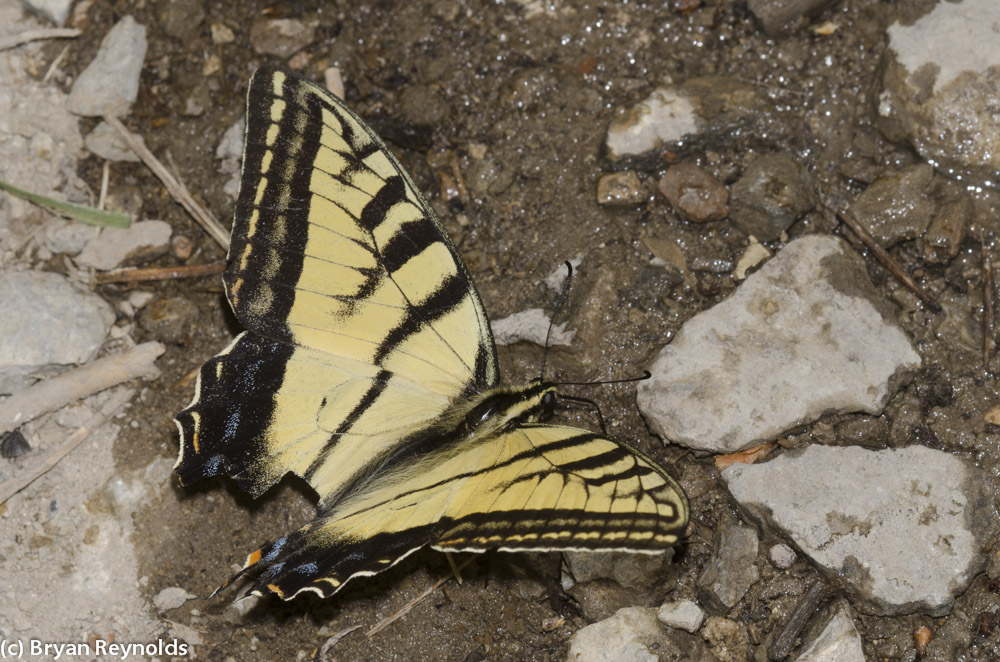 I had worked the falls long and hard by this point, so I decided to hunt my way back to the parking area. On the way there, I got some more E. telemachus males, this time perched up higher and monitoring their territories. I actually like these shots better because they're not sitting in mud, but actually perched up on twigs. This gives me a much cleaner background and really makes the butterfly pop. I also succeeded in getting some more ventral shots to really show the key field marks for this species also with clean backgrounds. Another butterfly I photographed on the way back was a Clouded Sulphur (Colias philodice) nectaring from a yellow flower. This one was pretty beat up, so I concentrated on the front half of the butterfly and showing the proboscis probing the flower. I was happy with the results. And finally, the only moth of the day was a Clearwing Moth (Hemaris thetis). It was moving around a plant and I think ovipositing. Take a look at the shot and tell me what you think.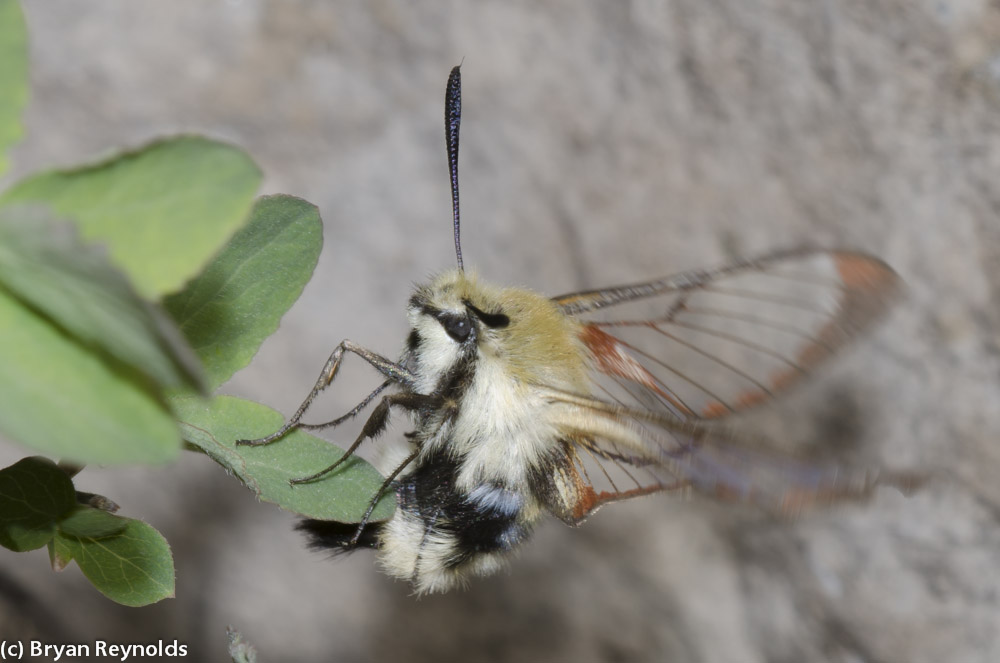 After another long, successful and fun day of chasing butterflies, I headed back to Albuquerque for some food, much needed rest, and to prepare for my final day of the trip.
Day 6 — April 15, 2017:
Saturday, April 15 was my final day of photography for this trip to New Mexico. It started like all the previous days with nice, comfortable weather and plenty of sunshine. Just as with several days this week, I decided again to hit Travertine Falls. Compared to some of the other areas I checked out, at least for now, this seemed like the best spot for numbers and variety of species. I know later in the season, many other places will be very productive, and I'm looking forward to exploring those on later trips.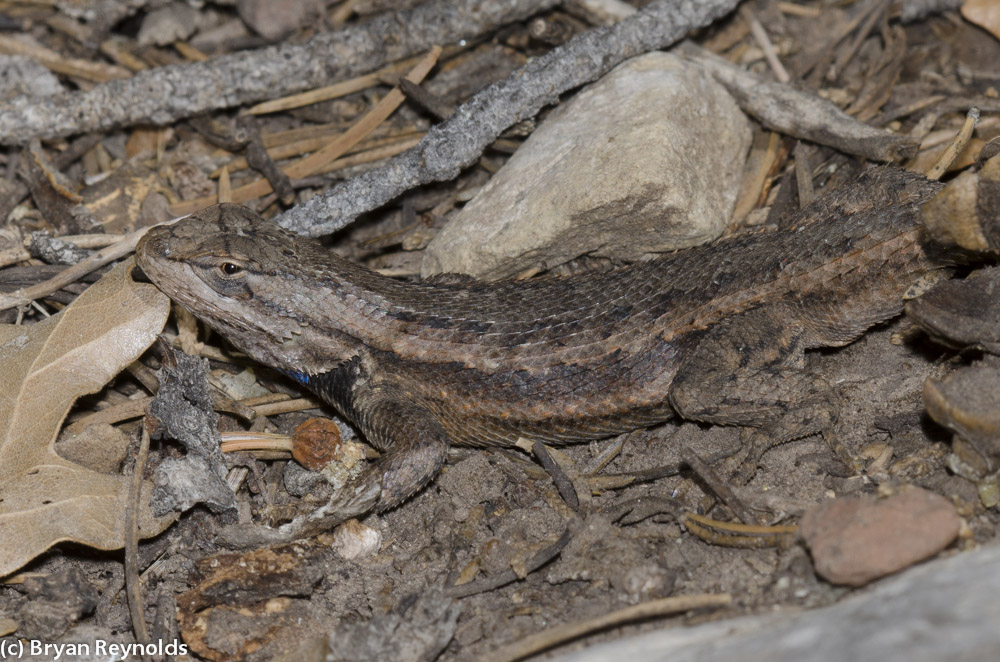 So, off I went to the falls and I immediately saw the regular group of mud-puddling butterflies: Thicket Hairstreak (Callophrys spinetorum), Echo (Western) Azure (Celastrina echo), Juniper Hairstreak (Callophrys gryneus), Rocky Mountain Duskywing (Erynnis telemachus) (including a triple whammy), and Short-tailed Skipper (Zestusa dorus). I also immediately noticed, since it was a Saturday, the place was what I would call "crowded," and not by butterflies. I could not believe how many people came through. Most were very respectful when they noticed my camera and that I was intently looking at the ground. I could hear people coming from a long distance, and I would always try to finish up with a subject before they got there, except for a couple times (the kind people would respectfully wait for me and I would thank them for their kindness). I would then always move way off the path and let people take their time and enjoy the falls and explore the area. Just as with every other day there, sometimes people would ask what I was doing and we'd have a nice discussion about butterflies. Just as most people reading this I'm sure could attest, many don't have a clue about butterflies and only are vaguely familiar with the large ones such as monarchs or swallowtails. Many were utterly amazed when I pointed out a blue or hairstreak and they couldn't believe how small they were. Most also had no idea a skipper was a butterfly.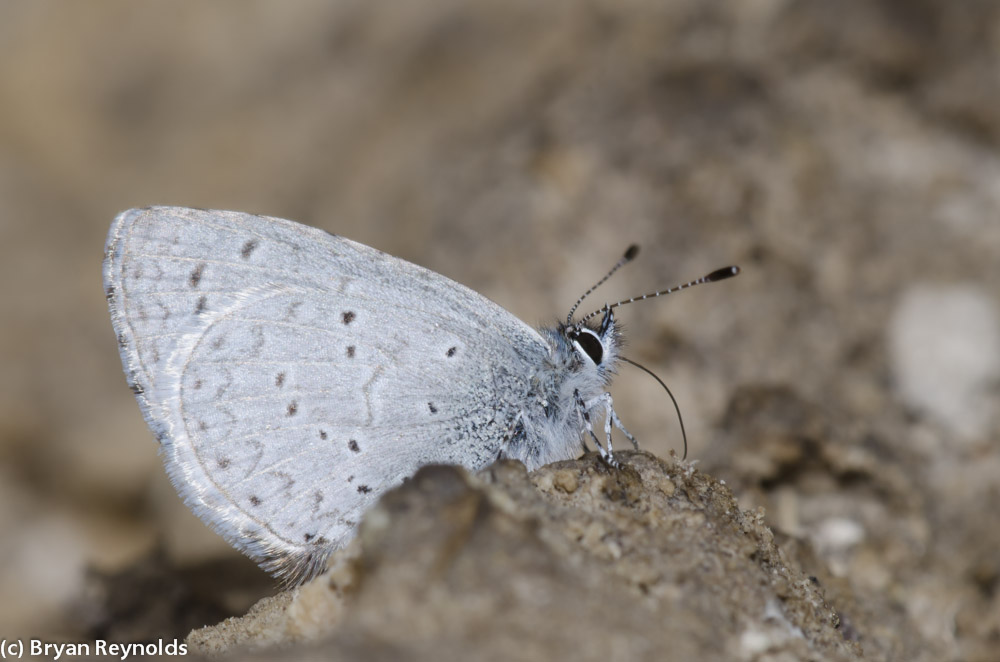 After a while, the people really started to come in and at one point, I estimated there were 20 (yes 20!) people in the immediate area. But by now, I had gotten many shots including a few new-for-the trip species such as a nice and fresh Silvery Blue (Glaucopsyche lygdamus), Western Tailed-Blue, (Cupido amyntula), and for the moth people (I'm also a moth person), a White-lined Sphinx (Hyles lineata) that was hovering while drinking at the falls. The day was still young, so I headed to my other hotspot, the Embudito Canyon trailhead and spring.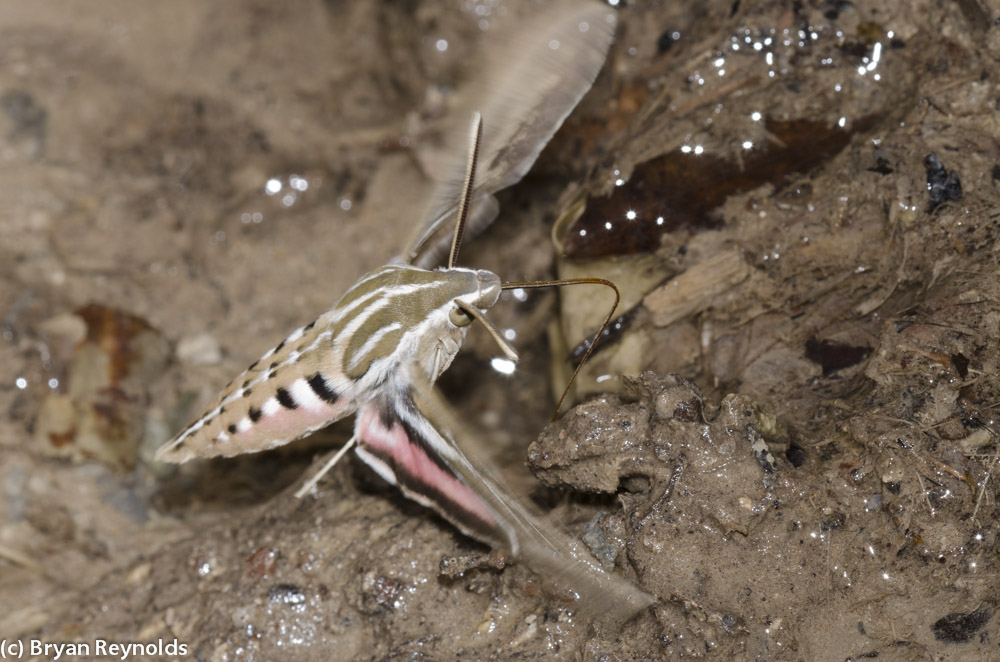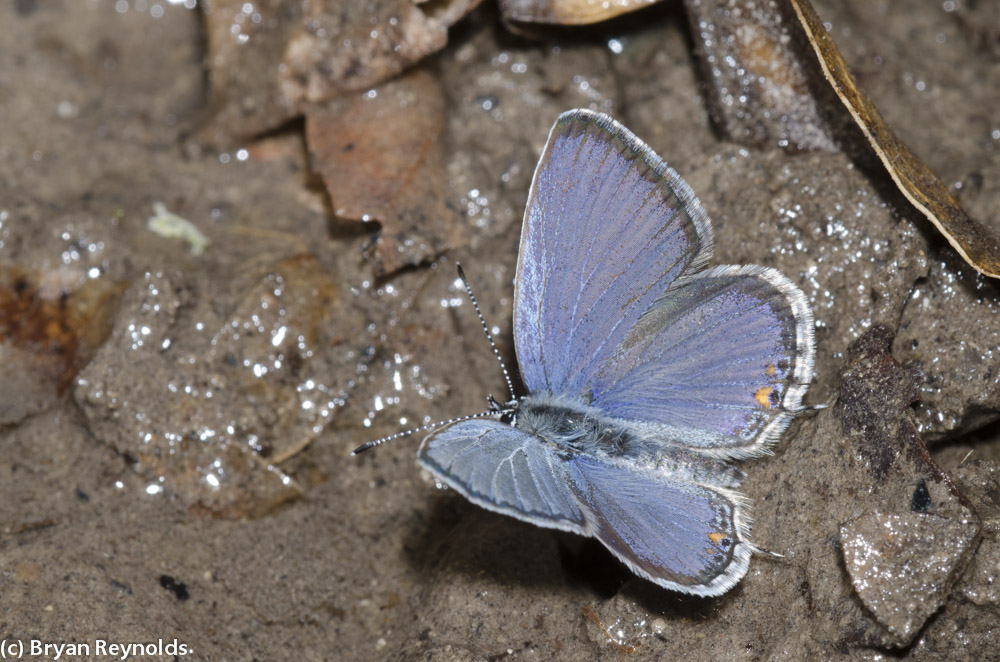 After the falls, I of course had to provide my body with some nourishment (more green chile), and so by the time I took my first frame at Embudito it was almost 4 PM. My first subject there was another H. lineata working verbena. I was worried because the last time I went to Embudito in the afternoon, not many butterflies were out, but I pressed on anyway and photographed many other critters. I made it to the spring and saw a Marine Blue (Leptotes marina) mud-puddling and then a female Common Checkered-Skipper (Pyrgus communis) landed for a drink. I got shots of both of them as well as many other insects drinking and then after a while, I started back to the parking area. On the way back, as I scoured the area, I saw a blue darting from small flower to small flower. I recognized it as another L. marina, but this one was spreading briefly each time it landed. Where I live in central Oklahoma, I have photographed this species, but they can be rare and I've never had one open up for me. So, I worked this one hard and after nearly getting impaled several times by cholla, and firing off several "grab shots," I came away with one image I'm happy with. That was the last butterfly photo of the trip.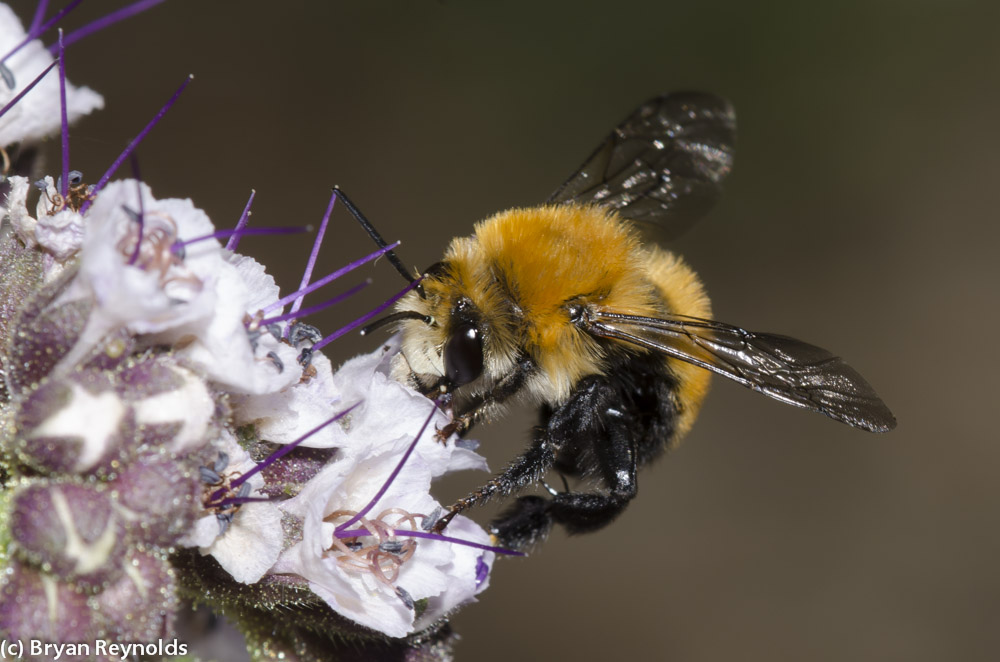 When I got back to my host's house, he was in the process of fixing his own version of the green chile cheeseburger. Wow, what a treat, it was without doubt the best one I've ever eaten. The next morning I left and started the long 9-hour drive back home. My total take for the trip was a total of 1,910 shots and after editing down I kept 558 or 29%. Not too bad. My total butterfly count was 22 species, and one, the Margined White (Pieris marginalis), was a lifer. For the moths, I got 6 species. I also photographed many other critters for my own stock. I'm already planning on another trip to the area soon, when new species have emerged, and will post more trip reports with photos when I do.
---
Bryan, thank you for regaling us with your wonderfully illustrated exploits in the Sandia Mountains. We look forward to hearing of your future adventures here. You already have added immeasurably to New Mexico's enchantment while helping us pass a remarkable, unforgettable winter. It will be spring before we know it, and soon we, too, can try to make butterflies "pop."
Dear readers, you can find more of Bryan's photographs in Xerces Society publications, in Natural History magazine, and at his Flickr site.
— Steve Cary