Brooke Harper is our February 2021 New Mexico Naturalist in this series from the Pajarito Environmental Education Center. We hope you'll enjoy learning about her, her thoughts on the outdoors, and her hobbies in this profile!
Name: Brooke Harper
Location: Albuquerque, NM
Occupation: Kindergartener
Favorite Place in New Mexico: The Gila
Favorite New Mexico Critter: Monarch and Two-tailed Swallowtail
Brooke Harper was born in Albuquerque to biologist parents. Her mother, Hira Walker, is an ornithologist and her father, Glenn Harper, is the Range and Wildlife Division Manager for the Pueblo of Santa Ana's Department of Natural Resources. With this background, Brooke has been immersed in the outdoors since she was born and has always been fond of it. She especially enjoys going camping in the Gila.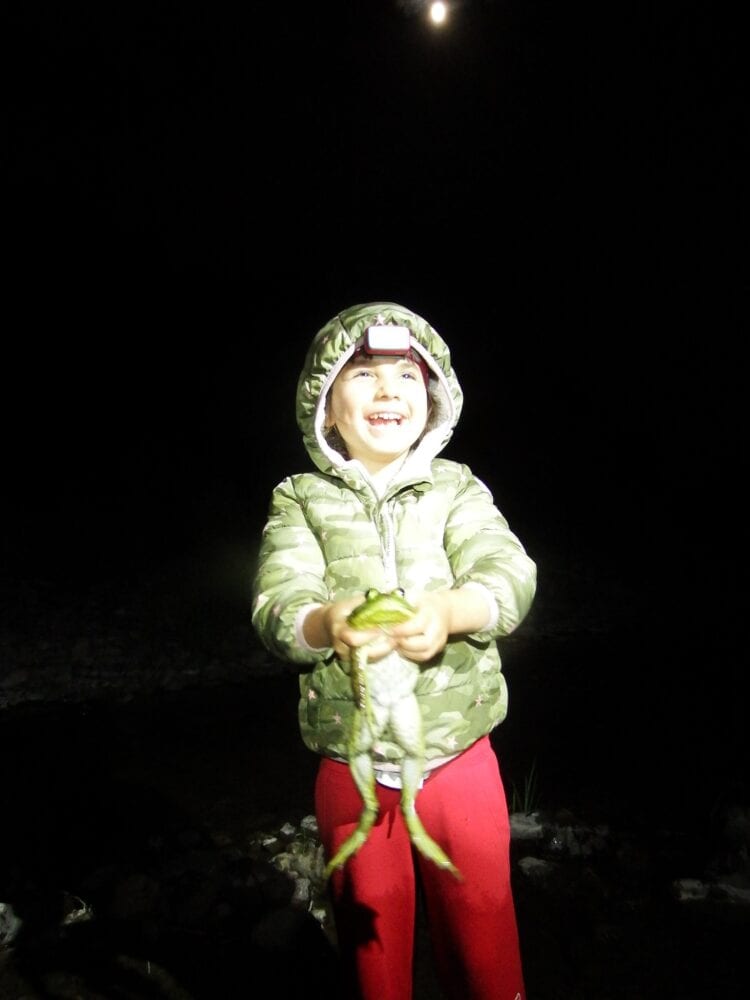 "There's butterflies there, so sometimes I go try to catch them. There are tadpoles in the river, so I can go in the river and catch them. I like the sound of the rushing water. My mom sets up a hammock so I can just go swing by the water," Brooke said. "One time, we were hunting for bullfrogs and going to try to catch them at night, and then my mom quickly called me back up onto the shore. It turned out, we were doing a blacklight, and there was this humongous moth that came!"
When Brooke was taken out of an Adventure Kindergarten program due to COVID restrictions last spring, she began to raise Painted Lady and Monarch butterflies and became a keen observer of their life cycles. During this time of social isolation, Brooke also began to study butterflies in earnest. Equipped with a professional insect net that her mother dug out of her old boxes of doctoral field supplies, Brooke and her mother visited over eight mountain ranges and many other locales this past spring and summer so that they could net and identify as many of New Mexico's butterflies as possible.
As part of these adventures, she was able to assist Steve Cary, New Mexico's butterfly expert and PEEC blogger, in a study of fritillaries in Fourth of July Canyon. Brooke and her mother also began a fun project studying butterflies that they observed coming to Red-naped Sapsucker drilling holes in willow along the Rio Cebolla. Learn more about their project in this blog post.
When she's not out looking for butterflies, Brooke has a wide array of nature-related hobbies that keep her busy. Brooke spends her time rockhounding, exploring her backyard, nature journaling, fishing with her father, making magic potions and natural paints in her metate, crafting, weaving and crocheting, and anxiously awaiting spring.
"I like to make a lot of potions and see what they can do. One of my potions was a type of plant mix that had all kinds of different petals and flowers in it, so it had a lot of vitamins that other plants need. It's supposed to make plants grow bigger and I put it in our zebra tomato, and it grew huge!" Brooke said. "Sometimes my potions do what I don't want them to do. One was supposed to, if a bird ate it, stay in our yard forever. It worked on one of the birds for a bit."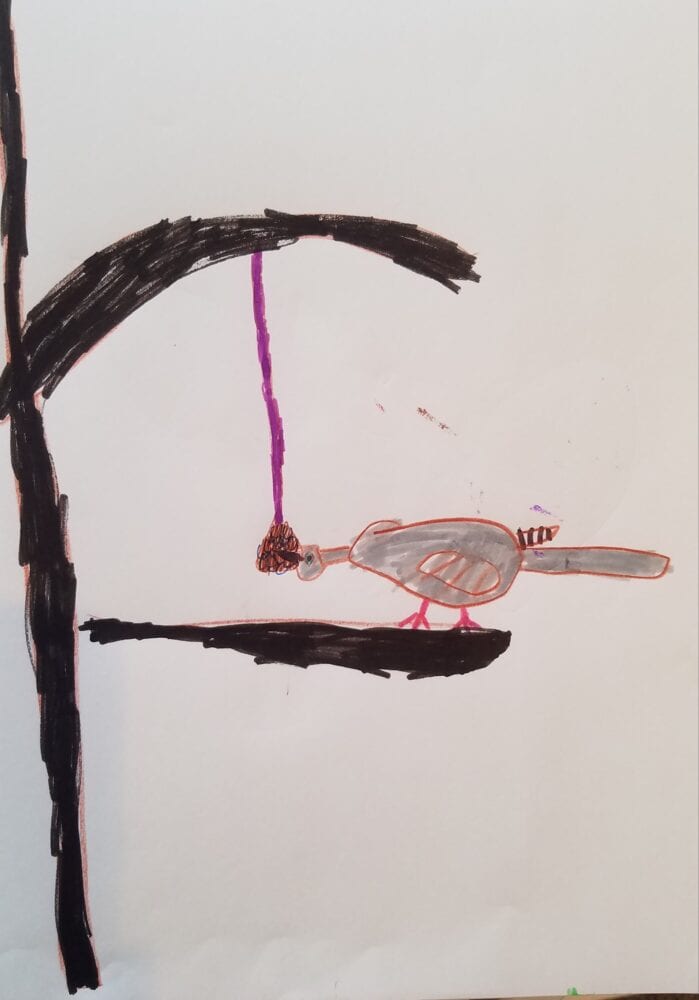 Brooke and her older brother regularly watch the wildlife in their backyard. A White-winged Dove pair nested in their yard this past year, and they watched the young birds so closely that they could tell the difference between the two. They named the one that left the nest first "Flyer" and the other "Getting Ready." Brooke can still recognize the pair, and says the birds continue to visit the many feeders that hang from the tree in their yard after leaving the nest.
In addition to her parent's careers, nature made an early imprint on Brooke in a variety of ways. When Brooke was born, she would have tummy time on a purple butterfly blanket, which they suspect might have influenced her passion for this creature. Later, when Brooke was a baby, her mother would set her in a rocker outside under the trees to watch the birds and enjoy the garden.
"One day, there was a robin that I realized was stuck. I think it was collecting nesting materials, and some string it had been carrying had tied it to the branch. I had to get a ladder and cut it off, and when we cut it free, it flew over where Brooke was in her little cradle and it pooped on her! A friend was there and she said, 'Oh, that was a blessing of the birds.' So we think she's been blessed now by the birds and she can sing and talk to the birds," her mother, Hira, said.
Brooke recounted a time in her backyard last year when she did just that.
"I was making the birds a little buffet out of cherry tree leaves and some food, and I started singing and a bunch of birds flew down. Then, I went on the hammock that's outside and I sang more and two robins went on my mom's bird bath. Some doves flew down in the ash tree and there started to be birds all surrounding me. The robins started to fight over the bird bath and I said, 'Stop fighting, just share it!'. They turned their backs, they looked at each other, and then they started drinking together. So I think I can talk to them," she said.
When thinking about the future, Brooke wants to visit Hawaii, where her mother previously worked as an ornithologist, and see the incredible nature there. She'd also like to return to Mexico and expand her shell collection. As of right now, she thinks she'd like to be a biologist that studies butterflies and other animals, a doctor, an outdoor educator, and a tightrope walker when she grows up.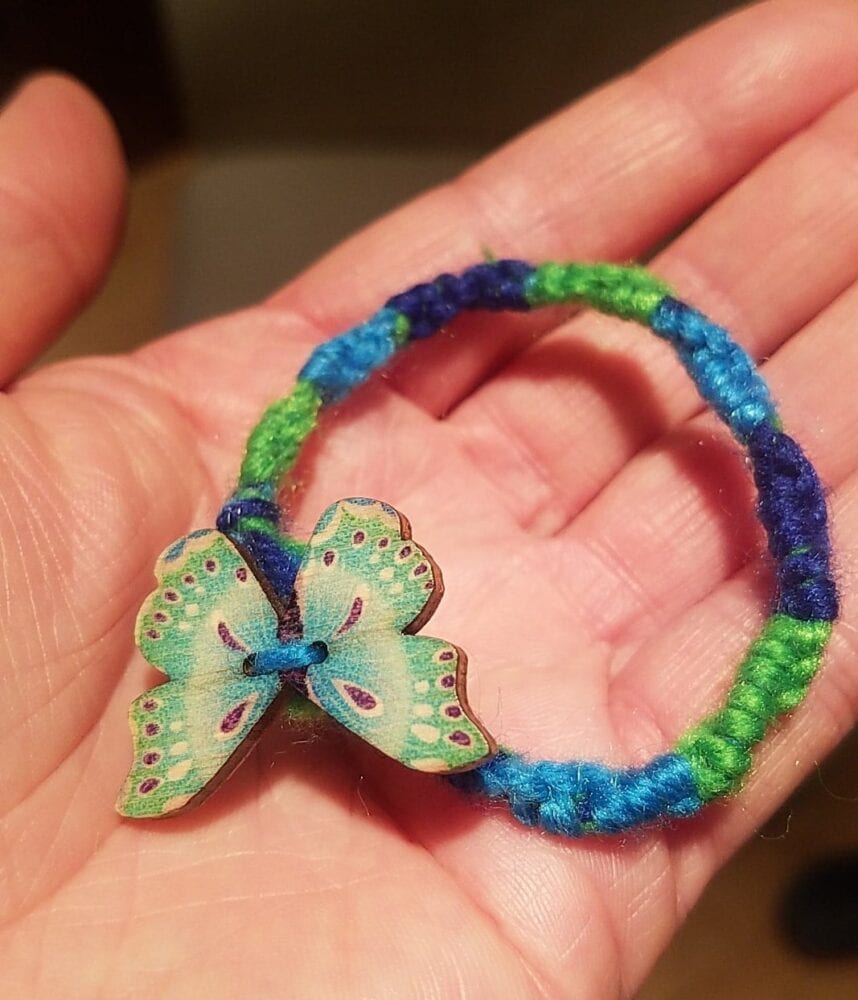 When asked how other kids can learn about nature, Brooke suggested trying out nature coloring books or crafts, like leaf stamping or building stick forts. She said that visiting places like zoos or botanical gardens with your family can be a great way to start learning about wildlife as well, but that exploration also can start around your home and right in your own backyard.
"If you look really closely on the leaves and stuff, you might see animals," she said. "You also can leave a bit of leaves in your backyard and not rake them up. We did that and now a bunch of beetles are living in that."
Brooke also recently started to make friendship bracelets, having first learned how to braid and weave by using pine needles while out hiking. To celebrate her sixth birthday and Western Monarch Day, Brooke recently started a project to benefit monarch butterflies. If people make a donation to an organization that benefits monarch butterflies, Brooke will send them a handmade bracelet! Learn more about Brooke's Bracelets for Butterflies project here.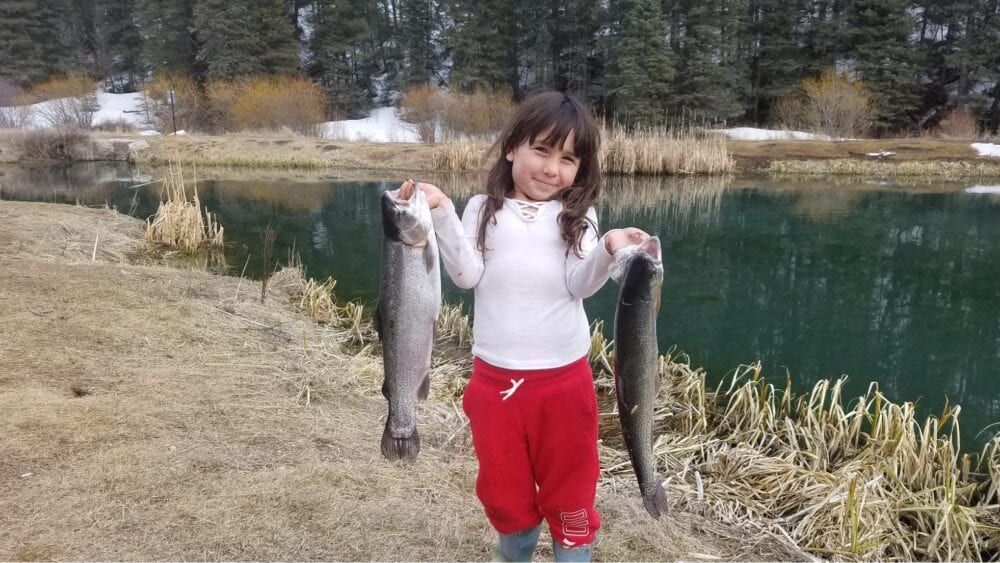 ---
New Mexico Naturalists is a monthly series produced by the Pajarito Environmental Education Center (PEEC) to highlight the work and experiences of people throughout the state that are making meaningful connections with nature and wildlife. Read our previous New Mexico Naturalist profiles here.
Have a suggestion for a naturalist that we should feature in the future? Email publicity@peecnature.org to let us know! PEEC is the non-profit organization that operates the Los Alamos Nature Center.