By PEEC Staff
There are so many ways to get outside, from taking a hike, to gardening, to fishing, to mountaineering. And sometimes, all of these active endeavors are, if you strip your motives bare, really just excuses to have a picnic.
We all need to eat, and food can connect us to our families and communities, our traditions, cultures, and philosophies, and to the land and the seasons.
The PEEC staff has prepared some of our favorite recipes and stories to help inspire you to get outside and eat!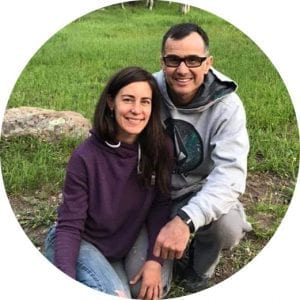 Christa Tyson: Cast-Iron Skillet Biscuits
Christa's partner, Michael, grew up in a family of sheep and cattle ranchers based in Abiquiú. When Michael's father and grandfather would go on long cattle drives, they would bring a cast iron pan along with cured meat and potatoes and whatever else would keep for the journey. They'd make biscuits and cornbread on the cast iron. Michael remembers that even after his dad left the ranching lifestyle behind, they would still bring the same kinds of provisions on family camping trips. His dad also loved radishes and jalapeños, something with a little bite. When Michael and Christa go camping with their children, they still uphold a lot of these food traditions. Try these cast-iron skillet biscuits. Eat them hot with beans!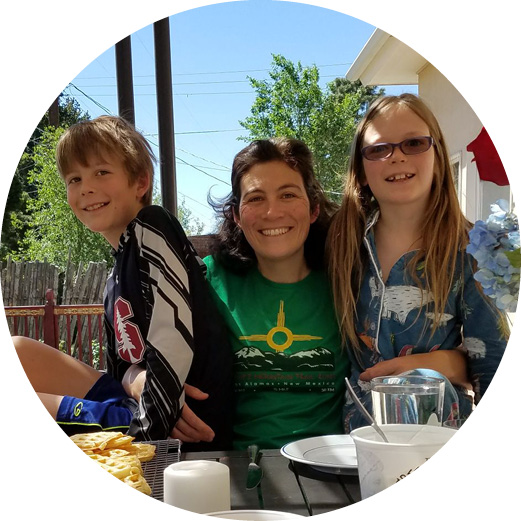 Siobhan Niklasson: Egg Salad
Siobhan grew up near the coast of Maine, and on a sunny summer day, the family would pack into the car and head to the beach. Beach picnics are tricky because you have to keep the sand out of your food. Even without the beach, she still likes a tasty egg salad sandwich. You can add potato chips for crunch — they're much better than sand!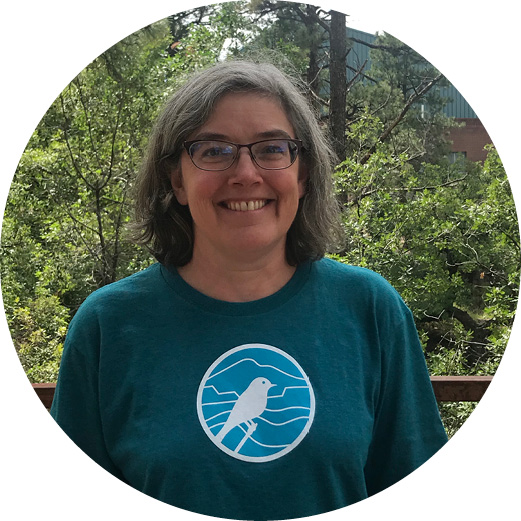 Elizabeth Watts: Homemade Hummus
Elizabeth has a very picky eater in her household, so she has experimented a lot with recipes that everyone will eat! She likes this hummus recipe that, according to her daughter, even makes carrots taste good. Though the recipe calls for cumin, Elizabeth favors the taste of smoked paprika.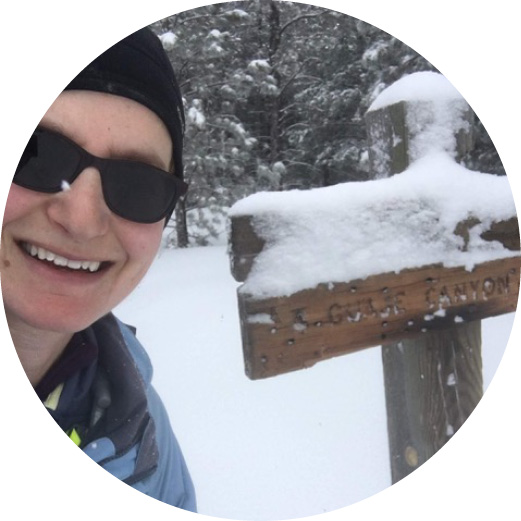 Katie Bruell: Black Bean and Corn Salad
Katie first brought this black bean and corn salad to a PEEC potluck. It got devoured right away. The PEEC staff are strongly into chips and salsa, and at some point, it was discovered that this salad went really well with Fritos, so the combination has been a PEEC tradition since then.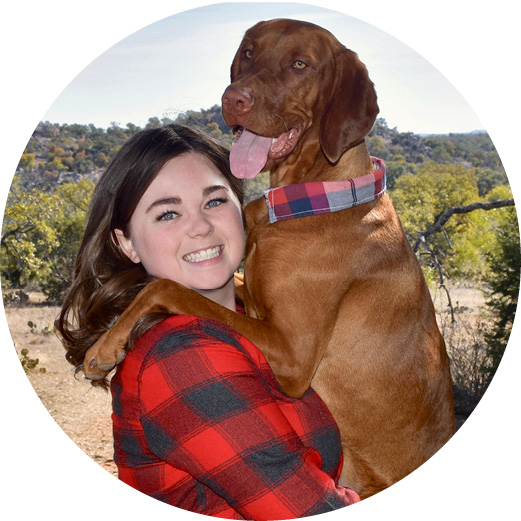 Ashleigh Lusher: Cucumber Salad
When Ashleigh's grandmother came to their house, she always brought food for everybody. The cucumber salad was something everybody loved. Ashleigh and her sister learned to make it themselves, and it's something that they can keep in the fridge and everybody can snack on throughout the day. In fact, Ashleigh has a bowl of it in her fridge right now!
Try this cucumber salad. You can add and substitute ingredients to suit your tastes and the ingredients you have on hand. In Ashleigh's family, they sometimes add artichoke hearts and black or kalamata olives, and throw in some ice cubes to keep it cool and water down the dressing!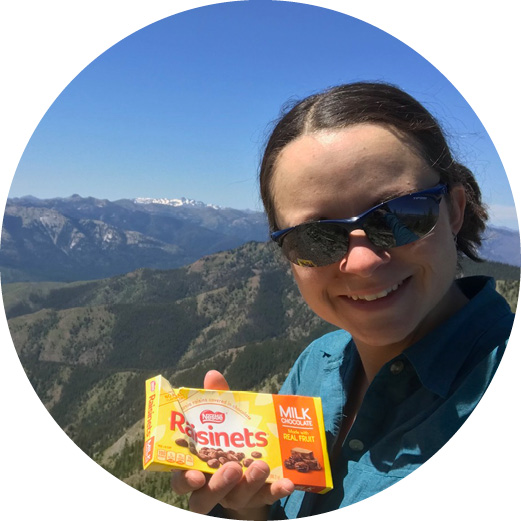 Beth Cortright: Brownies
Beth spends a lot of time camping and eating in nature, both as part of her job and in her personal time, and she finds that simple is best. She remembers that during the first family backpacking outing that she led for PEEC, one of the kids said, "This is the best day ever! We get to eat macaroni and cheese out of a bag!" Also, if you're trying to cut down on your packing, you can eat just about anything outside with a sharp knife and a spoon. Beth is partial to brownies from the box, but if you don't have brownie mix at home, you can also try this recipe.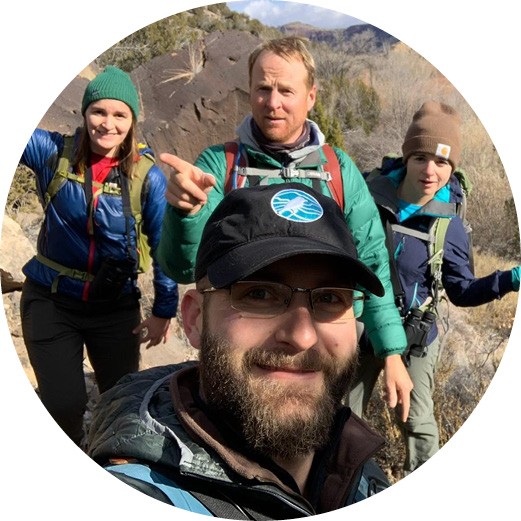 Jonathan Creel: New Zealand Meat Pies
Jonathan is an avid birder, and for early-morning birding trips, his friend from New Zealand made him traditional New Zealand meat pies. They're absolutely delicious and are great for hiking because they can be made ahead and eaten cold, and keep you energized when you're out in the field all day. You can mix it up by adding eggs, varying the meat filling (bacon is a favorite!), and adding peas.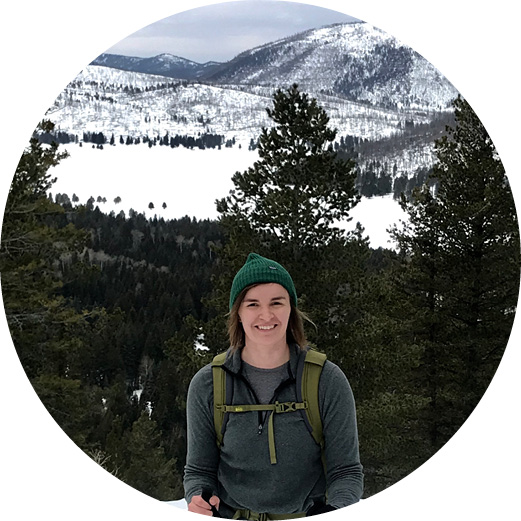 Rachel Landman: Black Bean and Couscous Salad
Growing up, Rachel's mom would make this black bean and couscous salad recipe for summertime meals and barbecues. Now, Rachel likes to take it on picnics or make it while camping! Rachel and her partner, Jon, are both vegans, so they use vegetable broth instead of chicken broth to make this dish. They like to double the dressing to make it extra flavorful and include chopped radishes to add more spice. Use a can of corn instead of frozen corn to make it more camping-friendly.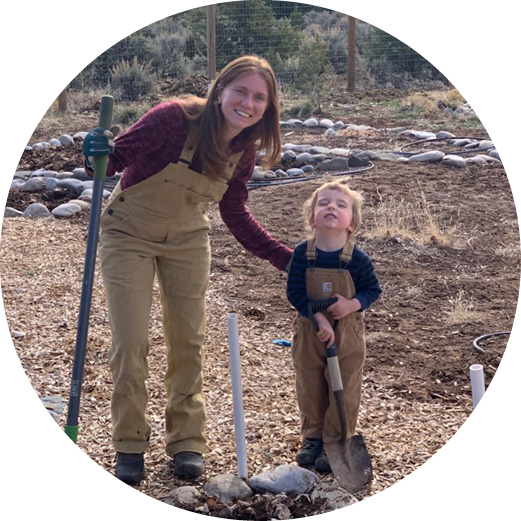 Denise Matthews: Caprese Skewers
Denise loves to garden, and grows loads of basil and tomatoes in the summer. Both of those grow really well in her home garden in White Rock. She also appreciates that gardening is a great way to get kids to eat vegetables, because they get so excited about going outside and picking them! Even though it's not tomato season yet, she still loves these caprese skewers for a picnic.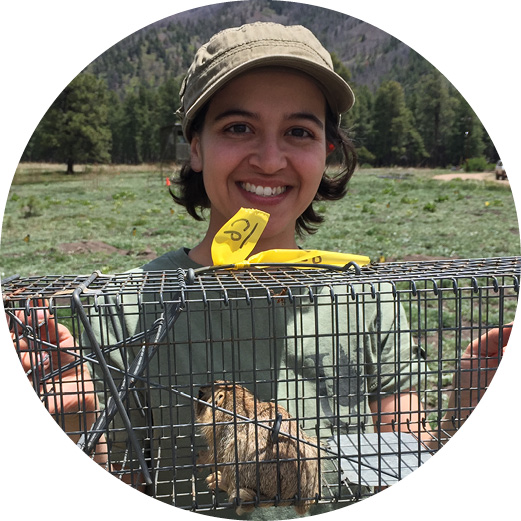 Mariana Rivera Freeman: Tuscan Bean Salad
Mariana doesn't like to cook herself, but her mother-in-law is passionate about cooking for family and friends, and it's something that the family appreciates, too. Mariana loves her mother-in-law's tuscan bean salad. It's to die for on a hot day, and it's vegetarian!