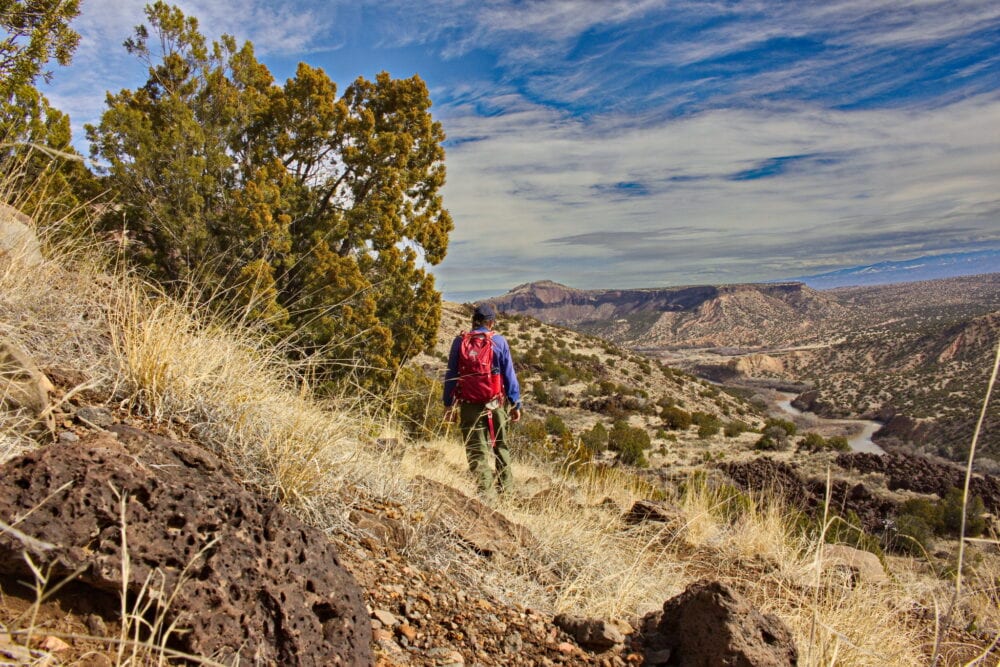 In today's Take It Outside post we are celebrating our wonderful local trails! New Mexico is home to incredible and diverse outdoor spaces and our state has many great trails you can use to explore them.
What are your favorite trails in New Mexico? Tell us about them today!
If you haven't already, read PEEC's recommendations on responsibly getting outside and using our trails during COVID-19.
Blog Post:
Craig Martin shares some of the behind-the-scenes planning and work that goes into building sustainable trails. Craig is a PEEC volunteer, former board member, and local author. He was Los Alamos County's Open Space Specialist from 2003 – 2015. Read today's blog post here.
Craig is also hosting a livestreamed talk for PEEC on Tuesday, April 21 on our forest's vegetative recovery after the Cerro Grande Fire. Learn more and register for this virtual event here.
Craft: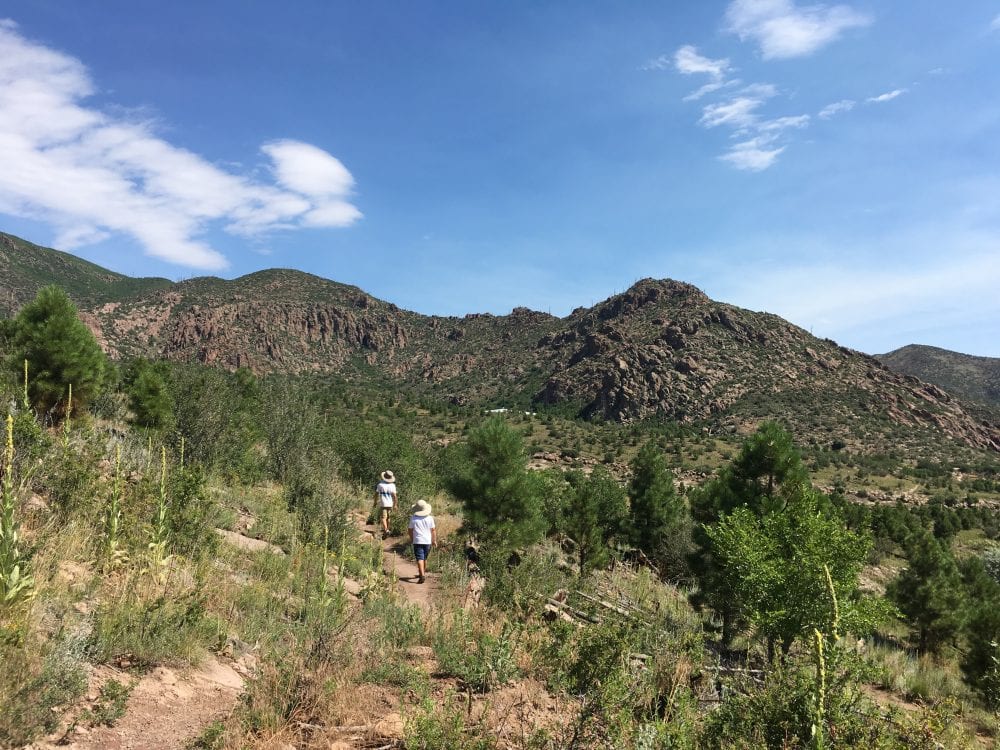 A good, strong, hiking stick is always a cherished treasure. Keep an eye out for big sticks when you go hiking! Please use deadfall for this project — don't cut your hiking stick from a live tree unless you have permission to do so. Bring home your found hiking stick and personalize it with your story this spring.
Use Sharpie or whittle to add pictures and decorations to represent your life. Then, save your stick for many hikes to come. You can also use paint, ribbon, or other materials to decorate your hiking stick! You can decorate it all at once or add to it gradually as you have more adventures to add.
For more ideas, read how one family personalized a "story stick" here.
Outdoor Challenge (Beginner):
Erosion, a process where things like water or wind break down and carry away pieces of the landscape, is a major challenge in trail maintenance. You can see erosion in action if you make a pile of sand and dirt, and then spray or pour water onto it. What happens? If you use a little water, what sizes of rocks move? If you use a lot of water, what rocks move? Can you add anything to your pile (plants, sticks, etc.) to help protect it from erosion?
Go on a walk and look for signs of erosion. You might see:
Channels where water has run
Rocks worn smooth
Exposed roots where soil has been washed away
Holes worn into the rocks by wind
Fallen rocks
What other signs of erosion do you see? Let us know!
Outdoor Challenge (Advanced):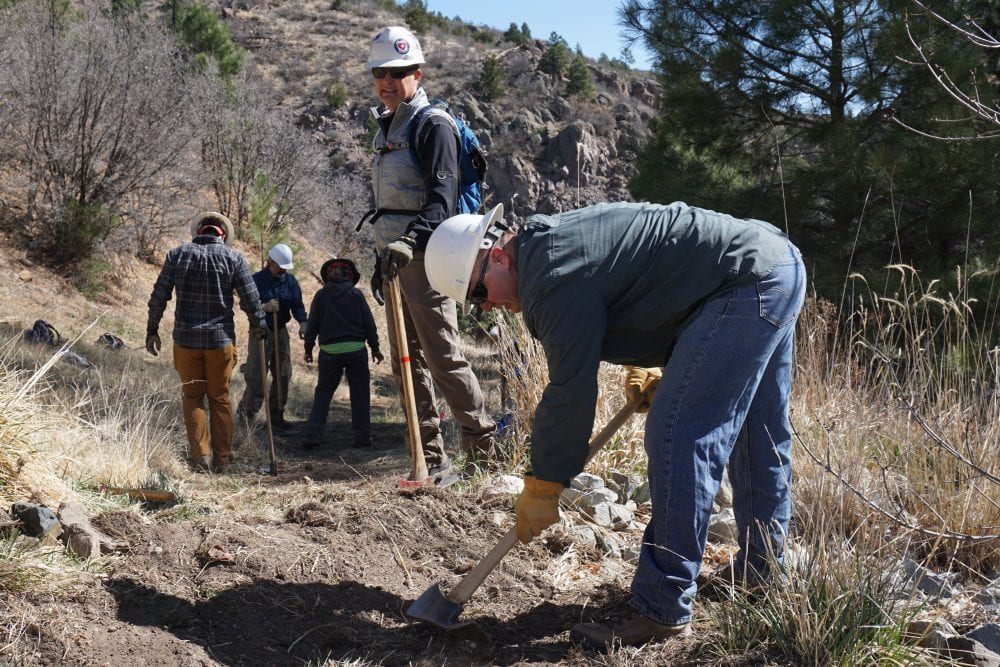 Read today's blog post, and then look for some of the signs of active trail maintenance on your next hike. Can you find:
Cut treefall
Switchbacks
Trails descending gently, almost along contours
Grade dips: small trenches that carry water off the trail
Grade reversals: small uphill sections between downhill sections
Waterbars that conduct water off the trail
Wide, mountain bike-friendly turns
Steps down steep sections
Retaining walls holding the trail in place
There's a lot of work that goes into trail design and maintenance! Thank a trail worker or volunteer the next time you run into one!
Other Resources:
Share Your Experience:
Tell us how you like to enjoy nature! We'd love to see your photos, too. Please send them to takeitoutside@peecnature.org or share them on Facebook or Instagram with the hashtag #peectakeitoutside.
In tomorrow's post, we'll share some ideas for picnics!