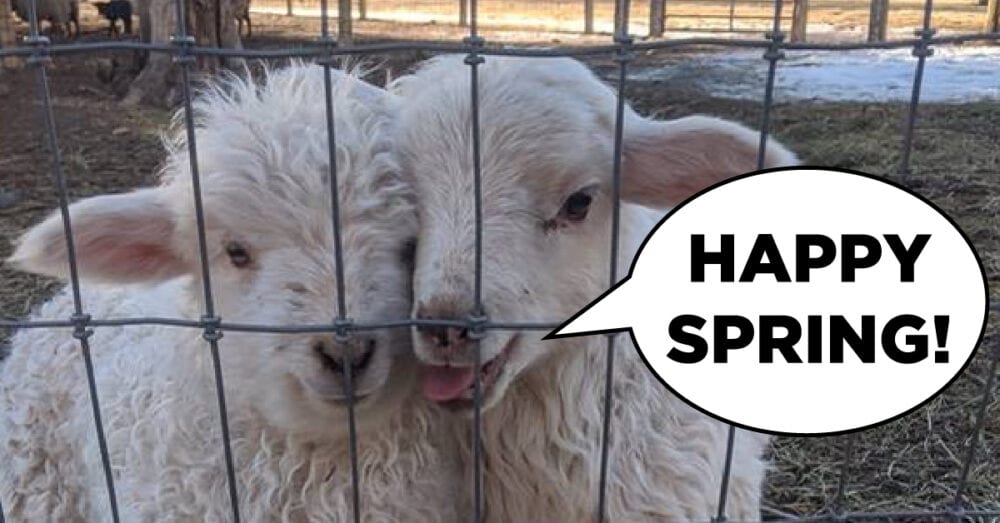 Welcome to week two of Take It Outside! This week, we are exploring the signs of spring. We are starting off the week by taking a closer look at budding trees.
We loved hearing your stories during week one! Check out some of our favorite quotes, pictures, and drawings from the week. Please continue to share your experiences with us!
If you haven't already, please share your feedback on week one of Take It Outside by filling out this evaluation form.
Upcoming Event:
Join Jean Dewart of the Los Alamos Mountaineers tomorrow (Tuesday, March 24) at 7 PM for a live streamed talk! She will be speaking about visiting Churchill, Manitoba, Canada — the "Polar Bear Capital of the World." Hear about highlights from her trip, see her polar bear pictures, and more at this virtual event. Learn more and find out how to join the livestream here.
Blog Post:
Arborist Chris Michel shares what's going on with fruit trees as winter turns to spring. Learn why fruit trees flower in today's blog post.
Craft: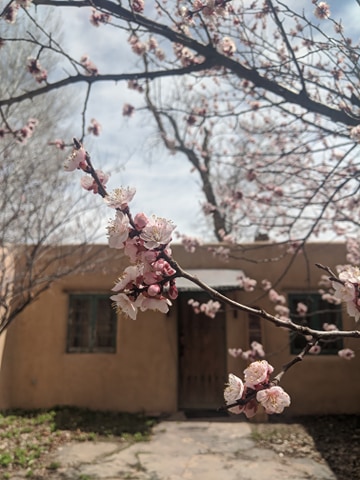 Make a nature journal to keep track of the changes you see throughout the spring. This is a great way to combine art, science, and written language. You can use an old or new notebook, or pieces of looseleaf paper folded in half and bound with string. Make a sturdy cover and decorate it with a collage of cut-out pictures from magazines, rubbings of leaves or other natural items, or your own drawings.
Here are some other journal ideas to experiment with:
A multimedia paper bag journal appropriate for kids who like to collect, and even for the youngest children. Instead of the four seasons, make a page for each day of this week of Take It Outside.
For adults and students, check out some pages from the nature journals of John Muir Laws. Notice how he combines sketches and notes, and includes questions and connections to extend his observations.
Outdoor Challenge (Beginner):
Go outside for a Signs of Spring scavenger hunt. Here's our version. Make your own scavenger hunt using our ideas or yours, and see how many of these signs you can find today. Draw your favorite item in your nature journal.
Outdoor Challenge (Advanced):
Find a tree or bush in your neighborhood and monitor how it changes every day this week. Take photos or sketch its branches or leaves every day, and note what wildlife visits it. Start a nature journal to record your observations, and share your journaling tips with us.
Other Resources:
John Muir Laws has made his book, How to Teach Nature Journaling, available as a free download to support teachers and parents during the COVID-19 closures.
Are you starting to think about your garden as spring begins? Check out the Los Alamos Cooperative Extension Service page for lots of helpful hints about gardening in our climate. Their office is still answering questions by phone at (505) 662-2656 or by email at valdez@nmsu.edu.
Share Your Experience:
Tell us what signs of spring you notice this week! We'd love to see your photos, too. Please send them to takeitoutside@peecnature.org or share them on Facebook or Instagram with the hashtag #peectakeitoutside.
Join us tomorrow to explore the sounds and smells of spring!