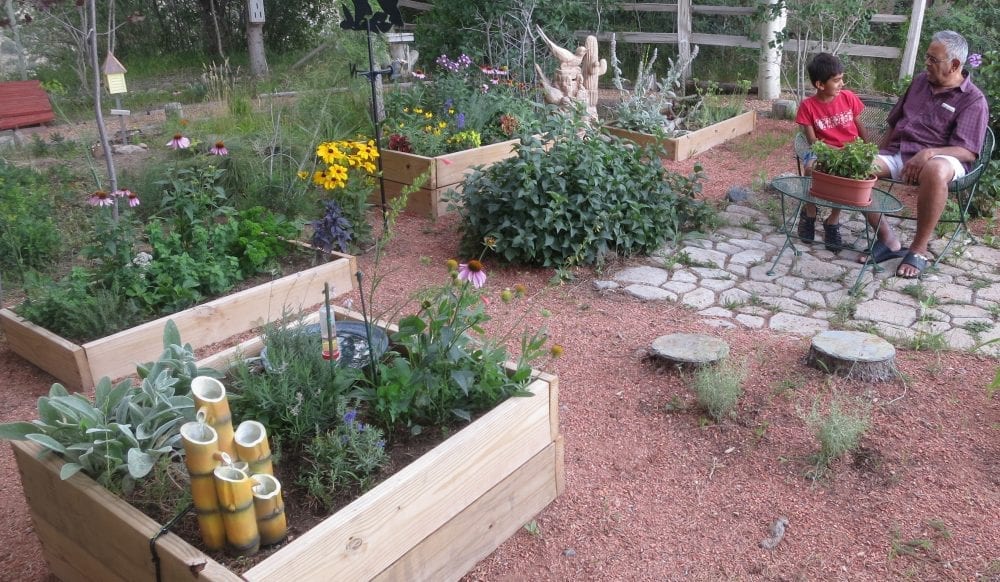 By Aditya Viswanathan
When it comes to the five senses, nature has a favorite spot that will come alive as spring arrives. A sensory garden located in the backyard of a skilled gardener named Selvi Viswanathan that attracts humans, birds, and insects alike.
When my grandmother, Selvi, made it for me in 2014 when I was in kindergarten, I was blown away by the way nature is picked up by each of the five senses. The way that the flowers express such beauty and smell. The ways the herbs that we eat smell before we cook them and taste them. The calming sound of the water as it trickles down the small waterfall, and of course, the prickly feel of the cacti. My grandmother designed the sensory garden so one could take a journey to witness nature's effect on the five senses.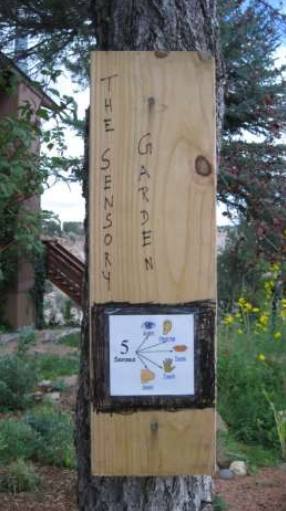 The Sensory Sign:
Our journey begins here at the sensory sign. This sign shows the five senses.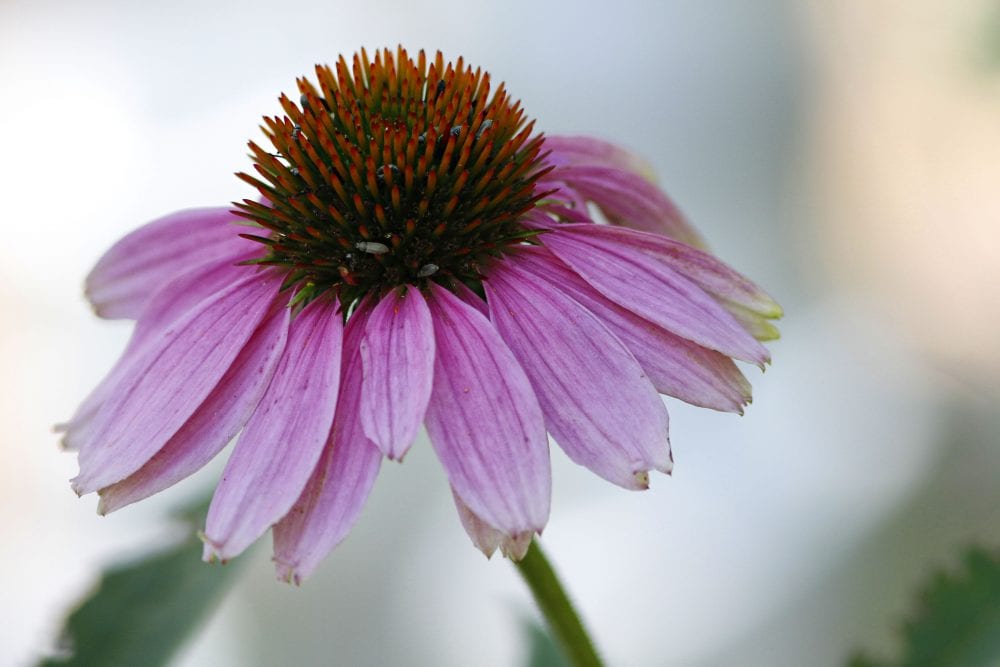 Sight:
The first sense is sight. You will see many beautiful flowers that catch your eye. They include the Tall Flax, Purple Coneflower (pictured above), Canna, Yellow Prairie Coneflower, Gaillardia, Snapdragons, Lantana, Coleus of different colors, and Blue Flax. These flowers need very little water and are perfect for these dry conditions. These flowers are also great for photography, which is my hobby. I took a picture of this purple coneflower and won one of PEEC's monthly photo contests.
Smell:
We continue our journey into smell, the second sense. Here we are able to smell the Earthy, strong scent of sage and the minty smell of Marjoram. Other plants include Chrysanthemums, Bee Balm, and more!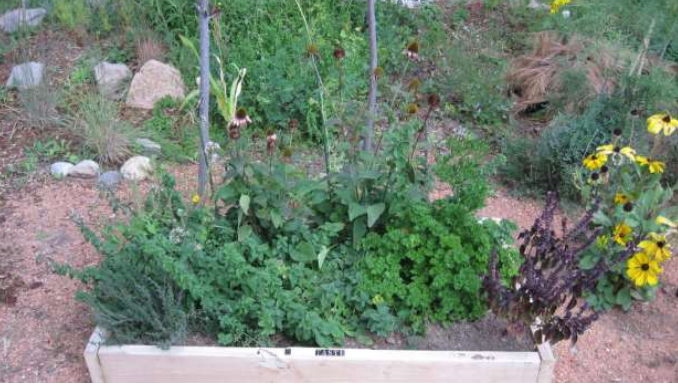 Taste:
The next sense is taste. Plants here include Thyme, Oregano, Parsley, Basil, Dill, and more. Heard of some of these plants? Probably because you tasted them in your food. Apart from that, Dill is also a host plant for the Black Swallowtail butterfly, meaning that Black Swallowtails lay eggs on the Dill and their caterpillars will eat it.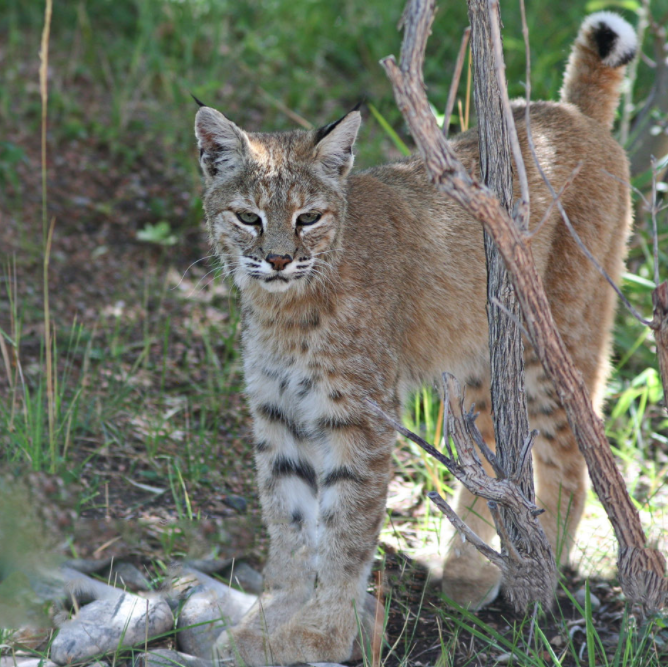 Sound:
For sound, we created a bamboo waterfall, which makes the sound of trickling water. We also planted the Purple Coneflower, Lavender, Lamb's Ears, Pine-leaf Penstemon, and Scarlet Bugler. We also put in a tiny hummingbird feeder. We put these plants in so that hummingbirds and bees would come and buzz about. Although not only birds and bees visit, this bobcat likes the waterfall too.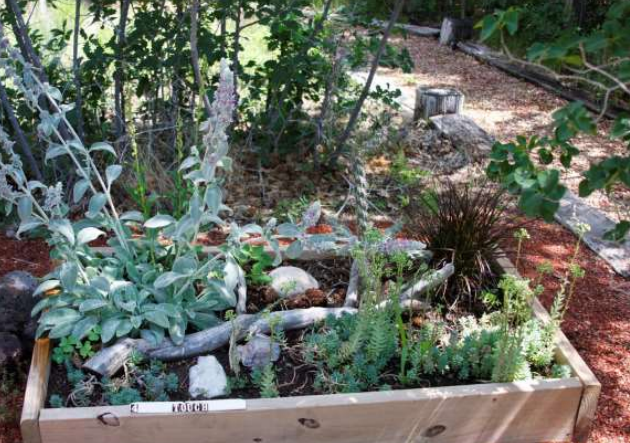 Touch:
Last, but not least, we have touch. Here we planted Lamb's Ear, which feels like a soft blanket, and cacti (maybe don't touch the cactus). We also put in pinecones, rocks, driftwood, and more!
Barranca Class Visit:
Nature is truly amazing, and I decided to share the beauty of nature and why it must be protected with others. My third grade teacher, Ms. Lopez, took our class on a trip to see the sensory garden. My classmates really enjoyed it. It is important to educate people about nature and I'm glad that it worked!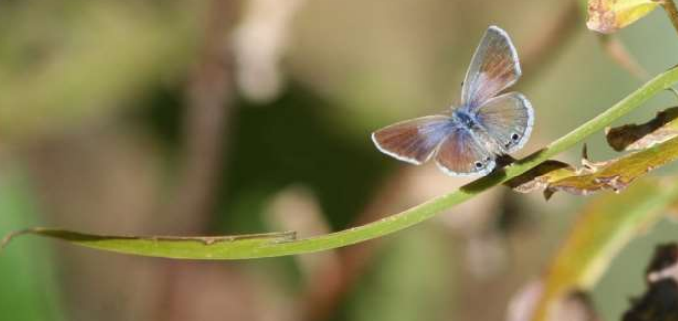 Butterflies and Birds:
Humans aren't the only ones that enjoy the sensory garden. Many butterflies visit the sensory garden like the Blue shown above. We even had a Monarch Butterfly released in our yard which is endangered and very rare. It hung around for quite awhile before leaving for Mexico!
Many birds also visit the flowers and water such as colorful Western Tanagers, Lazuli Buntings, and warblers.
Final Thoughts:
I am thankful that my grandmother made this sensory garden for me. It connected me to nature and made me understand its importance. Everyone can make their own sensory garden, making it a great way to connect with nature.