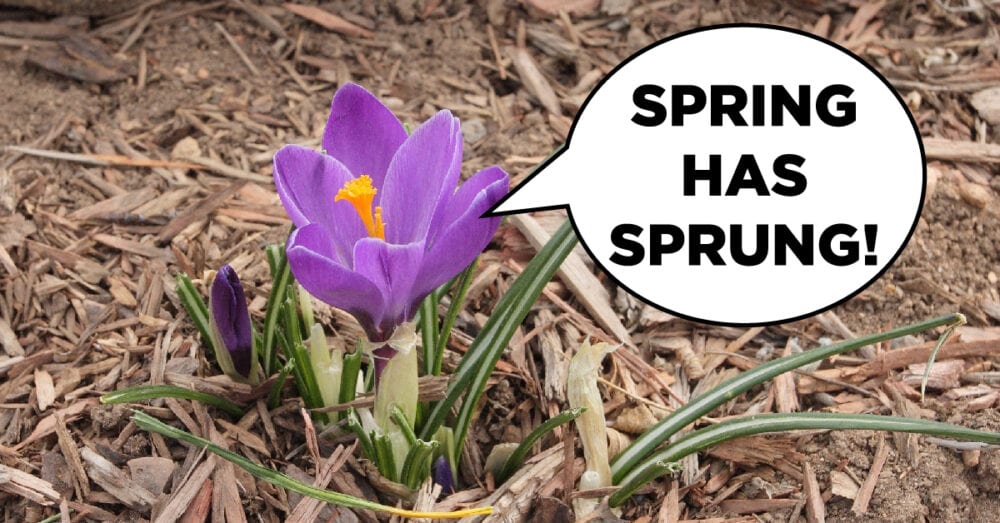 Today's Take It Outside post is all about the sounds and smells of springtime. Explore the season using your five senses today!
Upcoming Event:
Learn about Jean Dewart's trip to Churchill, Manitoba, Canada — the Polar Bear Capital of the World — tonight! This livestreamed presentation will start at 7 PM. Learn more about this talk and how to watch it here.
Blog Post:
Eleven-year-old Aditya Viswanathan shares the wonder of discovering nature in the sensory garden that his grandmother planted for him when he was in kindergarten. Read his blog post here.
Craft:
Make a Spring Sensory Soup today! Have fun experiencing the texture and smells of spring by making spring "soup". Start by collecting all the different signs of spring around you and then use any containers, ladles, spoons, or strainers to mix your soup. Be creative and turn yours into a magic potion!
Outdoor Challenge (Beginner):
Take a walk in your neighborhood or on a favorite trail. Describe what you see, hear, smell and feel. Try to think of adjectives to describe what you notice, or say what they remind you of. For instance, a leaf might feel "fuzzy" or "like a soft blanket." The bird sound is "screechy" or "sounds like an angry cat." If you can, find a quiet spot, lie on the ground, and listen for at least 10 seconds. What sounds do you hear?
Outdoor Challenge (Advanced):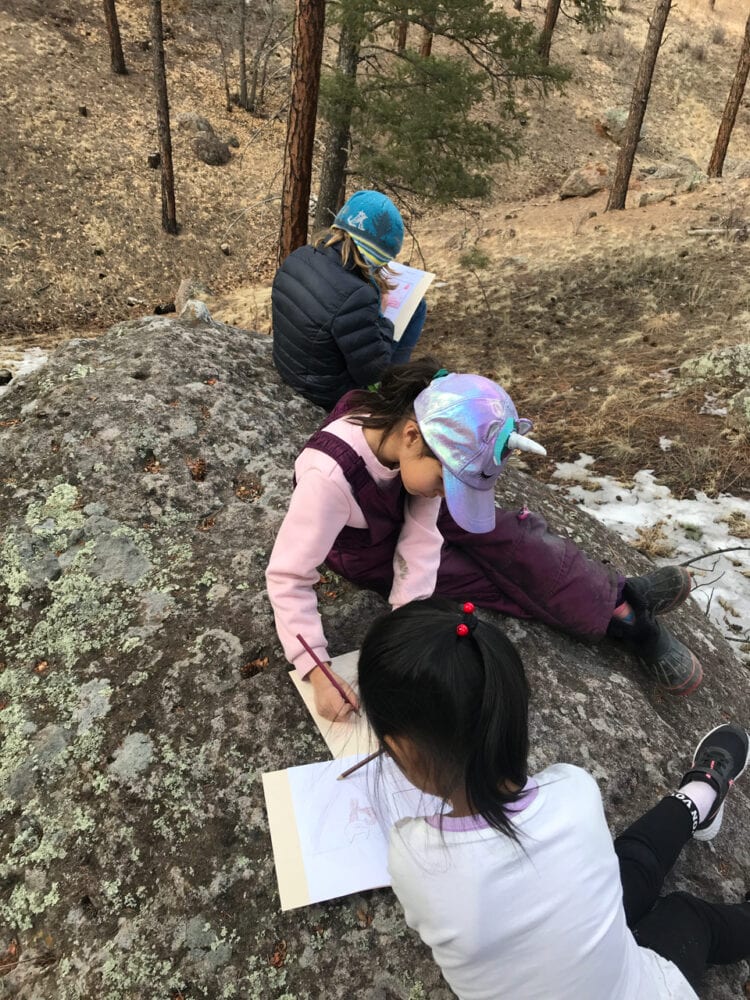 Find a "sit spot," a quiet spot in a favorite natural area, and start paying attention to your senses. What do you see, hear, smell, and feel? PEEC's Gentle Walkers report that it takes about 10 minutes for the birds to get used to your presence and start carrying out their normal behavior again.
Bring your nature journal and record your observations. The point isn't to make a beautiful drawing, but to focus on your observations. The longer you sit, the more you notice! It's especially worthwhile to come back to this spot once a week and observe how it changes through the season. Let us know what you noticed.
Other Resources:
Visit a garden in your neighborhood, like the Los Alamos Master Gardeners' Demo Garden in downtown Los Alamos for inspiration on how to incorporate the five senses into your garden.
Fascinated by those bird sounds you heard outside? Check out xeno-canto, a database of bird sounds from around the world. Search by bird type or region, or try your luck with the random bird sound feature.
Share Your Experience:
Tell us what signs of spring you notice this week! We'd love to see your photos, too. Please send them to takeitoutside@peecnature.org or share them on Facebook or Instagram with the hashtag #peectakeitoutside.
Join us tomorrow to learn about early-blooming wildflowers!