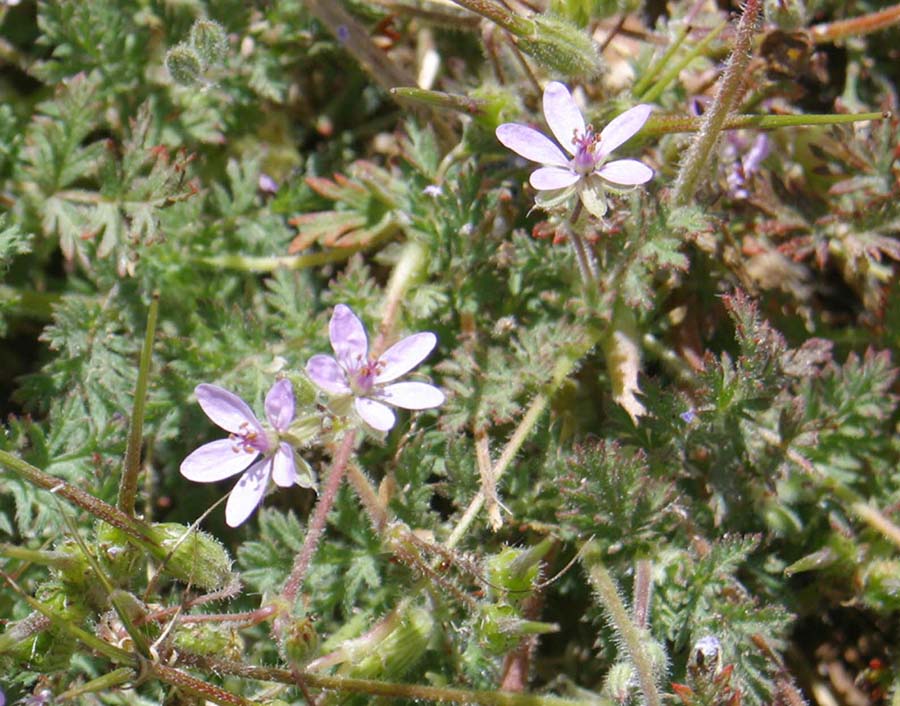 By Terry Foxx
Calendars marked March 19, 2020 as the first day of Spring, the earliest date in over 100 years. The beginning of spring is a time of rebirth of the earth, plants growing, warmer temperatures, and blooming flowers. In New Mexico it means more hours of sunshine, higher temperatures, and blustery winds. The rebirth of the landscape changes from the dull brown of winter to a greening and blossoming of the earth.
Nature doesn't fail us, even in times of disaster. There is always something new and renewing to discover. A tiny flower blooming hardily in the cracks the sidewalk, a shrub bursting with new leaves, or a seed sprouting from the darkness of the earth to the light. Each can lift weary spirits. We particularly need nature's mysteries today as we experience social distancing. There are lots of "don'ts" right now: don't shake hands, don't get closer than 6 feet, stay inside, wash your hands, etc. But there is one "do" that will help your fear, uncertainty, and mood — get outside and discover nature. Now is a wonderful time to start looking for blooming wildflowers.
As I have aged, my back has complained, probably because I have overworked it. So my journey now is with a bright red walker my children labeled "Foxxy Lady." I can't hike the narrow trails anymore, but I have discovered that nature's gifts are along sidewalks, wide trails, and right in my yard. So I am going to tell you about some of the beauty you will find right where you are, not some difficult place to get to.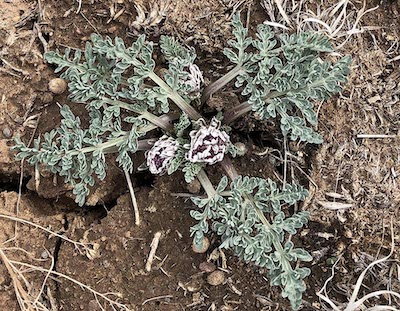 If you wander off to Overlook Park in White Rock, you can walk the trail from Meadow Lane to the Overlook Point. As you walk along, you might find, snuggled among the big sagebrush, Wafer Parsnip (Vesper constancei). It doesn't have the sunny beauty of a daffodil, but it is an exciting wild spring discovery. The plant is a stemless perennial of dry soil, blooming very early in the spring, with wrinkled basal leaves on celery-like stalks, and purple flowers surrounded by white and purple bracts. Soon other related species will bloom in or before April such as Mountain Parsley (Pseudocymopterus montanus).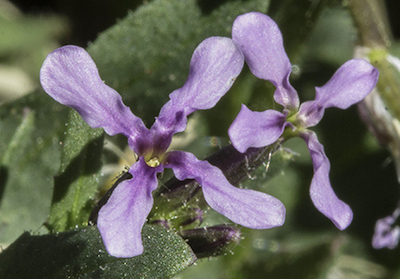 In cracks in the sidewalk or in protected spots in yards, the cheerful bright yellow Dandelion (Taraxicum officinale) and the purplish Stork's Bill (Erodium cicutarium), beg to be noticed. The other day, I found an inch-high Blue Mustard (Chorispora tenella) snuggled in the gravel. It usually is 1.5 feet tall, so it fooled me because it was so short, but the flower was familiar. The blue purple flowers have 4 petals — a characteristic of mustards.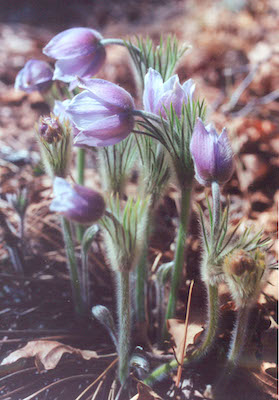 My favorite native wildflower has just been found this spring, Pasqueflower (Anemone patens). This is an early blooming perennial of the pine forests. Most exciting is that the flower appears before the leaves. The flower is large and solitary with bluish or pale lavender sepals supported by a ring of fuzzy leaf-like bracts.
In White Rock, the Easter Daisy is a ground-hugging sunflower-type. It is a showy, cushion-like, stemless native perennial with a dense cluster of narrow leaves and rather large daisy-like flowers that barely rise above the leaves. Look for Easter Daisy (Townsendia exscapa) now, but most likely in April. Other flowers you will see now or very soon in the moist canyons and coniferous forests: Wild Candytuft (Noccaea fendleri), Valerian (Valeriana acutiloba), and violets (Viola spp). They bloom in April and May, if not sooner.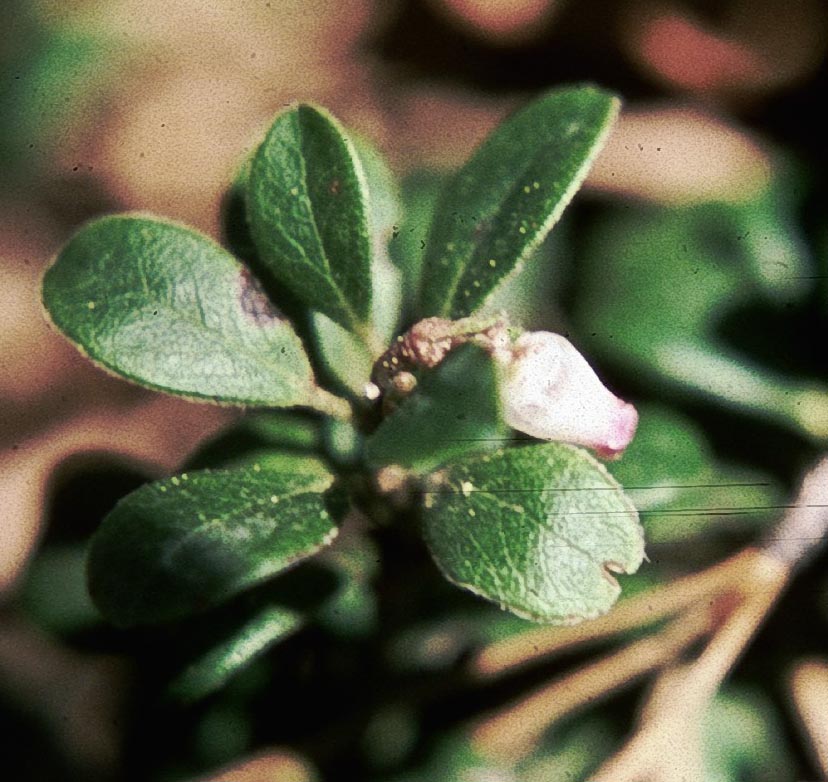 Don't forget to look at the shrubs. Low growing evergreen shrubs like Kinnikinnick or bearberry (Arctostaphylos uva-ursi) are blooming at higher elevations and have already been spotted. The white and pink urn-shaped flowers are a delight.
Take a walk on the County's trails and record what you find. If you are curious about what you see, send a picture to PEEC's Wild Plants interest group. Someone will probably have an answer. Or you can look them up in the three volumes of Plants of the Jemez Mountains by Craig Martin and me. It is chocked full of pictures, drawings, and descriptions. Most of all, get outside, be amazed at the rebirth of the earth in these days of spring, it will relieve your stress and give you hope for the future!
Here are some easy walks even I can do with the walker:
White Rock:
Overlook Park from Meadow Lane to Overlook Point.
The Rim trail from the end of Kimberly, a spectacular view
Canada del Buey Trail that goes down the middle of White Rock
Los Alamos:
The Rim Trail along Los Alamos Canyon
The Cemetery Trail
Upper Los Alamos Canyon
American Springs Trail
The Loop at Camp May
Upper Crossing Trail (for a ways)
Do you have any favorite trails or walks that can be done with a mobility aid? We'd love to hear about them in the comments.
For avid hikers:
Take any of the canyon trails along West Jemez Road or trails into the Frijoles Canyon. Check out Craig Martin's latest blog to post to see what he found along the Blue Dot Trail in White Rock. You will find that plants bloom earlier at the lower elevations.