Trail Name: Knife Edge Trail
Length: 2.4 miles roundtrip
Elevation Gain: 150 feet
Difficulty: Easy
Suitable For: Hiking only, good for families with children under supervision.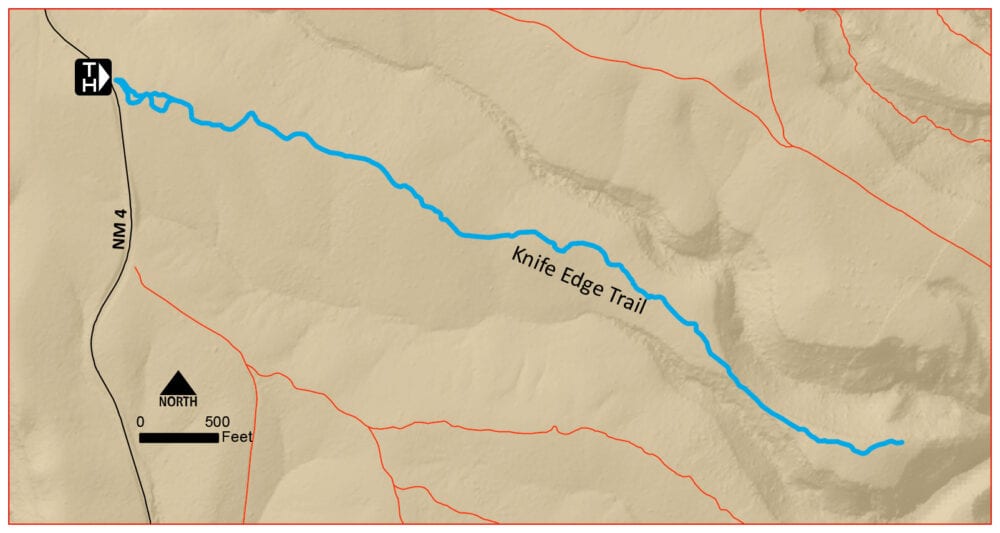 By Craig Martin
The Knife Edge is a narrow ridge of rock separating two branches of the Ancho Canyon drainage. The ridge narrows to become only a few yards wide, offering nice views in both directions. The trip is an easy walk on an old dirt road through piñon and juniper woodlands, and in spring you can find some early wildflowers growing along the way. It is a nice outing for families and a great early-season trip for anyone.
Read more

Knife Edge Trail